When you look for the perfect content writer for the position you should always keep in mind to target skills you want in that individual, although this whole process of recruitment can be hard from time to time we are here to help. Feel free to use this FREE Content Writer Job Description Template in your recruitment process.
In order to achieve the best results, we recommend utilizing VIVAHR software. We make it simple to use in order to get the best recruitment results!
What is a Content Writer?
Content Writers, also known as Content Creators, are in charge of sharing information about a client's goods, services, or industry through the written word. Preparing document outlines, revising material in response to customer edit requests, and reviewing their work for tone, style, clarity, grammar, and formatting are among their responsibilities.
Related Job Titles for Content Writer
Technical Writer
Copywriter
Creative Writer
The Top Content Writer Skills
| | |
| --- | --- |
| | |
| | Writers may need to style their work to focus on conveying specific information to the audience or giving a call to action, depending on the goal of the material. The material will be different if the goal is to generate sales rather than write for a scientific research blog. Adaptability aids authors in learning and mastering a variety of writing styles, which adds value. |
| | The use of research in content creation boosts the article's credibility while also offering value to the reader. To improve the quality of the information you offer in your work, use government, educational, and news sources. The greatest method to retain credibility as a writer is to provide readers with relevant and accurate content. |
| | Regardless of the subject, writers should constantly strive to provide unique material. Research should be able to be turned into exciting and informative information for readers by content writers. By portraying their site as a reputable and credible source of information, original material has a good influence on readers. |
| | As a writer, you must understand SEO in order to ensure that your work is easily found. Content writers should be able to stay on top of trends and adjust strategies as needed to guarantee that the content ranks well in search engines. Aligning your content with the top search results might help you reach more of your target market. To increase the value of your material, look to rich snippets and other high-ranking pieces in search engines. |
| | Communication skills help you get your message over to your target audience. Successful marketing techniques require the ability to accurately communicate information to readers. Whether it's content for narrative or a call-to-action after a sales pitch, writers need to be able to communicate effectively. |
Content Writer Job Description Template (Free)
We're searching for a committed content writer to write blog posts, articles, product descriptions, social media posts, and content for the corporate website. The content writer's tasks include analyzing analytics to alter material as needed, updating the firm's website on a regular basis, and pitching pieces to various third-party platforms to promote the corporate blog. When developing material, you should also be able to follow editorial requirements.
You should stay up with the current SEO tactics to be a successful content writer. Finally, a high-performing Content Writer should be able to contribute to the creation of reader engagement tactics.
Content Writer Duties & Responsibilities:
Conducting in-depth research on industry-related issues.
Creating content for blogs, articles, product descriptions, social media, and the company's website.
Assisting the marketing team with the creation of content for ad campaigns.
Checking for flaws and inconsistencies in the text.
Improving the readability of existing information by editing and polishing it.
Doing keyword research and using SEO best practices.
Creating catchy headlines and body text that will pique the interest of the intended audience.
Identifying client demands and proposing new content to fill in the gaps in the company's existing content.
Content Writer Requirements:
A bachelor's degree in communications, marketing, English, journalism, or a closely related subject.
Experience with content writing or copywriting.
You should be knowledgeable about content management systems.
Microsoft Office knowledge.
A collection of articles that have been published.
Exceptional writing and editing abilities.
Working in a fast-paced atmosphere.
The capacity to work on numerous tasks at the same time.
Communication abilities.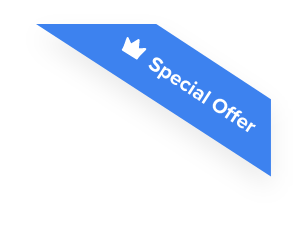 Joshua F.
Redline Electric & Solar

"The best recruiting platform on the market! VIVAHR allowed us to create a dashboard and applicant experience like no other!!"
Get more applicants from the
Best Job Boards
Post for free to 50+ job boards
Unlimited Job Postings
Unlimited Applicants

Sample Interview Questions For Content Writer
You can utilize these example interview questions for Content Writer once you've gathered all of the applications. These might assist you in narrowing down your options and selecting the right choice.
Personal 
What do you want to get out of us as your employer in terms of keeping you motivated?
In a year's time, and in three years' time, where would you like to be?
What are your favorite book genres?
Human Resources
What about your history and experience qualifies you for this position?
Why did you decide to apply for the content writer position in our company?
How would you address an issue with a colleague?
Management
How can you keep your focus on the details?
How do you go about proofreading documents?
How do you handle content authoring deadlines?
Technical Skills and Knowledge
What steps should you take to improve your content's SEO?
What new content do you believe we should include in our marketing plan?
Do you have experience working with a CMS?
What are the Educational Requirements For a Content Writer?
A bachelor's degree is usually required for content writers. But, many content writers also have a master's degree. Additional training and certifications are available from community institutions, online groups, and universities for content writers. Many writers grow in their professions with simply a bachelor's degree and real-world experience, and these credentials aren't essential for all roles.
How Much To Pay a Content Writer When Hiring
Content writers usually earn from $43,020 to $53,929 per year. The median annual salary is $46,860. The hourly wages go from $21 to $26, and the median hourly wage is $23.
Frequently asked questions about Content Writer
What are the locations where content writers work? 
Content writers can work from home or in an office. These individuals might work for a marketing business, a publishing house, a retail store, a corporate marketing department, or any other company with an internet platform that demands content.
What are the employment prospects for content writers? 
The United States Bureau of Labor Statistics does not keep statistics on content writers' job prospects. They do report, however, that the career outlook for writers and authors is expected to remain stable, while technical writers are expected to grow by 8% from 2018 to 2028.
What type of content can content writers create?
Content writers can specialize in:
Podcasts
Blogs
Posts on social media
E-books
Copy for sales
Scripts for video
Magazines available on the internet
Webpages
Advertisements
Content for mobile apps
Marketing via email
Publications
Manuals
Guides
Descriptions of products
Aside from writing, what other abilities should a content writer possess? 
Being skilled in the following areas can help a content writer stand out from the crowd:
SEO stands for search engine optimization (SEO).
HTML and CSS knowledge.
Social media and online marketing knowledge.
Systems for managing content knowledge (CMS).
Collaboration technologies, such as document-sharing sites, are available.
Photo editing and graphic design software knowledge.
Public speaking and pitching.
Similar Job Descriptions as Content Writer