Are you searching for a tool to assist you in the employment process? You look to be in the right place! As you go through this process, our FREE Payroll Officer Job Description Template will come in helpful.
Everything in this job description should be familiar to you as an employer. You may utilize the skills, responsibilities, and requirements you offer to help you develop a compelling job advertisement and recruit the best candidate.
The VIVAHR dashboard makes keeping track of what's going on in your hiring process a breeze. You can access real-time résumé data, interview scheduling, and application review within our software.
What is a Payroll Officer?
A payroll officer's job includes organizing payroll data, reporting remuneration to employees, and updating employment information on a regular basis.
A company's payroll officer is a critical finance employee who ensures that all employees are paid properly, equitably, and on schedule. Payroll officers are also crucial for detecting problems in a company's payment and financial information.
Related Job Titles for Payroll Officer
Payroll Specialist
Payroll Manager
Payroll Clerk
The Top Payroll Officer Skills
| | |
| --- | --- |
| | |
| | Multitasking is a valuable talent for payroll officers since it helps them to do many duties at once. While they wait for information or to finish processing data, they may multitask by moving between different activities, which can increase their productivity and make jobs easier to accomplish. To increase their multitasking abilities, look for jobs that can run in the background, such as data processing, while they work on other tasks that demand more attention, and move between job obligations at natural stopping points. |
| | Understanding payroll software is a necessary hard skill for payroll officers to process and deliver payments, as well as record numerous deductions and compensations. Different types of payroll software are used by different firms, but many of them demand data entry skills, understanding of the user interface, and the ability to utilize each function efficiently for the job. Payroll Officers should take online or in-person classes to learn more about common types of payroll software or utilize built-in tutorials to learn how to use a program more effectively. |
| | Payroll officials need organizational abilities to keep track of crucial information including bank account numbers and hours worked by employees. This may also assist them in keeping track of different documents and reports they may need to prepare and enter all of the essential information for a pay stub into their payroll software without missing any important elements. Payroll Officers should keep a checklist of activities to perform and consider establishing an organization system for papers and data on the computer to improve their organization skills. |
| | They can talk effectively with your payments team and answer inquiries from your company's personnel if they have strong written and vocal communication skills. They can more readily prepare reports that document payment information or employee issues, meet with colleagues to discuss adjustments or work assignments, and speak with workers to clarify payment circumstances to them if they have good communication skills. Improve their communication skills by being focused when speaking to people and listening attentively so that they can respond thoughtfully. |
| | Accounting is a valuable ability for payroll officers since it allows them to balance payments and comprehend the numerous deductions from an employee's paycheck. Accounting abilities may be used in a variety of ways, including documenting payments and deductions in spreadsheets, applying the right tax deduction amounts each pay period, and analyzing payment details to guarantee accuracy and fairness. |
Payroll Officer Job Description Template (Free)
We're seeking a competent Payroll Officer to join our team! You will be in charge of tracking and maintaining our company's payroll data as a payroll officer. You'll be responsible for keeping track of employee hours, preparing compensation checks, calculating bonuses and allowances, and answering employee inquiries concerning pay and deductions.
To succeed as a payroll officer, you'll need a thorough understanding of accounting and payroll operations, as well as familiarity with labor laws and sophisticated arithmetic abilities. A competent Payroll Officer should be able to process payment checks on time and quickly address payroll concerns. Are you ready to start this adventure with our team? Apply now!
Payroll Officer Duties & Responsibilities:
Collecting staff timesheets on a daily, weekly, and monthly basis.
Counting the number of hours an employee has worked.
Calculating employee perks and deductions.
Using payroll software to prepare employee compensation checks.
Assuring that taxes are paid in accordance with corporate and state rules.
Scheduling electronic payments and distributing paychecks.
Preparing payroll reports.
Distributing payment statements.
Answering queries from employees concerning pay, taxes, perks, and deductions.
Entering new personnel data into the business database.
Payroll Officer Requirements:
A bachelor's degree in accounting, human resources, or a related discipline is required.
Working as a payroll officer in the past is a plus.
Advanced math abilities and a keen eye for detail are required.
Quickbooks, Sage, EPAY, and Gusto are among the payroll software packages that I am familiar with.
Accounting software and practices are something you should be familiar with.
Ability to deal with sensitive information.
Knowledge of state labor legislation.
Excellent interpersonal and communication abilities.
Financial report writing and presentation skills.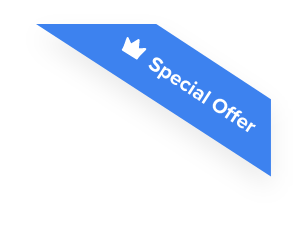 Joshua F.
Redline Electric & Solar

"The best recruiting platform on the market! VIVAHR allowed us to create a dashboard and applicant experience like no other!!"
Get more applicants from the
Best Job Boards
Post for free to 50+ job boards
Unlimited Job Postings
Unlimited Applicants

Sample Interview Questions For Payroll Officer
Use these sample Payroll Officer interview questions at this phase in the hiring process. These questions will help you finish the rest of your application process and choose the best applicant for the position based on their skills and answers.
Personal
Why did you decide to pursue a career in payroll?
What do you enjoy most about your job as a payroll officer?
Is there anything about a payroll career that you don't like?
Human Resources
Have you ever been in a scenario when your ethics were called into question? How did you deal with it?
Describe a moment when you made or became aware of a payroll error. How did you get it to work?
Have you ever had to break the terrible news to a coworker?
Management
What would be your top priorities for the first week on the job if we hired you?
How well can you manage your time?
What method do you use to stay on top of your workload?
Technical Skills and Knowledge
Which payroll systems have you worked with before?
What other forms of payroll software have you used in the past?
What kind of payroll forms are you familiar with?
What are the Educational Requirements For a Payroll Officer?
Payroll Officers don't need to have a college diploma. They should have a high school diploma or GED at the very least. Most businesses demand certification or an associate or bachelor's degree in finance or accounting.
Advanced Payroll Officers may require a bachelor's degree to process sophisticated tax requirements. Most Payroll Specialists receive on-the-job training, which allows them to gain knowledge of the firm and its operations. In most cases, on-the-job training lasts at least three months.
How Much To Pay a Payroll Officer When Hiring
Payroll Officers usually earn from $11,000 to $93,500 per year, and their median annual salary is around $55,531. The hourly wages range from $5 to $45, and the median hourly pay is $27.
Frequently asked questions about Payroll Officer
What does a payroll officer need to know?
Payroll officers must communicate with employees at all levels. Both orally and in writing, they must be able to communicate. In the payroll process, keeping records, maintaining timesheets, and properly processing data are all necessary stages.
What does a Payroll Officer do on a daily basis?
Collecting and aggregating timesheets from employees: A payroll officer's primary responsibility is to guarantee that all employees are paid on time for each pay period. Collecting timesheets allows for accurate data entry, ensuring that employees are paid correctly each month.
What qualities to look for in a payroll officer?
Payroll officers should have technical abilities, such as good arithmetic and numeracy, as well as the ability to master new software systems. They should also be aware of the necessity of staying current with regulatory and compliance developments.
What makes a payroll officer different from a payroll administrator?
Every organization's payroll administrators collaborate with the HR and Finance departments. The primary responsibility of a payroll officer is to guarantee that all employees' wages, salaries, superannuation, and compensation are paid on time.
Similar Job Descriptions as Payroll Officer