Do you need a marketing coordinator to assist your marketing team and enhance the department's results? Our Marketing Coordinator Job Description Template can help you out. The template is crafted with user convenience in mind, allowing you to conduct the hiring process without much effort. It's also fully customizable so that you can add requirements, benefits, and special requests for a specific role in your company. Furthermore, if you want to simplify the process, you can use VIVAHR hiring software and leave all the work to us!
What is a Marketing Coordinator?
Marketing coordinators are specialists who organize all the marketing projects and initiatives of a company. They conduct market analysis, create marketing campaigns that target the identified audience of the company.
The marketing coordinator role includes assisting the entire marketing department with projects and programs. Marketing coordinators handle all kinds of tasks. Depending on a company, they are asked to coordinate events, provide content for various sources, manage and oversee social media pages, run content marketing campaigns, and more. Considering how important it is to have a solid social media presence in modern times, each company will hire a competent marketing coordinator.
Related Job Titles for Marketing Coordinators
Promotions Coordinator
Advertising Coordinator
Social Media Coordinator
Marketing Specialist
The Top Marketing Coordinator Skills
| | |
| --- | --- |
| | |
| | A marketing coordinator will meet regularly with various departments, so they must be eloquent in written and verbal communication exchanges. In addition, they should clearly explain the exact marketing initiatives to ensure each function of the plan is executed. |
| | Creativity is important when it comes to the ability to of creating content as a marketing coordinator. Creativity is one of the necessary skills to have as a marketing coordinator because it helps motivate the customer to take action. |
| | Marketing coordinators must be able to understand and analyze all of the data of the different marketing campaigns. Then, they must make intelligent and sound decisions based on the analyzed data, leading to more efficient and productive marketing campaigns. |
| | There will be a need to make quick decisions based on how to reply to a consumer complaint on a social media platform or creative to print; bold decision-making skills are crucial. |
| | Marketing coordinators should be well versed in the several software programs that track the success of the different marketing campaigns that analyze data. |
Marketing Coordinator Job Description Template (Free)
Would you consider yourself a dynamic and highly organized marketing coordinator? We need you! Our company is looking to hire a marketing coordinator with outstanding organizational and communicational skills. As a marketing coordinator in our team, you will be responsible for market research, content and promotional material creation, and data analysis. Our ideal candidate has outstanding problem-solving skills, strong attention to detail, and excellent time management abilities; if this sounds like you, apply today and join our growing marketing team.
The top candidates should have a deep understanding of the various marketing methods and comprehend how to keep the company's brand consistent across all marketing channels. In addition, they should have excellent attention to detail, display critical thinking abilities, and practical problem-solving skills.
Marketing Coordinator Duties & Responsibilities:
Develop marketing initiatives
Support the marketing team with advertising campaigns such as events, social media, and content marketing
Create and manage online content, print, and broadcast
Conduct market research to find new opportunities and increase our presence in the media
Track marketing campaigns and other activities on the web and provide reports with performance charts and results
Simplify complex content for clients and management
Create and edit copy for all marketing channels, including social media and blogs
Communicate with vendors and follow a list of projects and deadlines
Keep up with new industry trends.
Marketing Coordinator Requirements:
Bachelor's degree in marketing, communications, or related field
At least two years of experience in content and social management, creative writing, advertising, or similar fields
Previous experience with Content Management Systems (CMS)
Proficient in Microsoft Office and editing software such as Photoshop
Outstanding organizational skills and attention to detail
Ability to work under pressure and meet short deadlines
Creative thinker and problem solver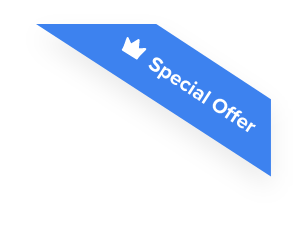 Joshua F.
Redline Electric & Solar

"The best recruiting platform on the market! VIVAHR allowed us to create a dashboard and applicant experience like no other!!"
Get more applicants from the
Best Job Boards
Post for free to 50+ job boards
Unlimited Job Postings
Unlimited Applicants

Sample Interview Questions For Marketing Coordinators
Once you post this template on the hiring websites, you may face difficulties selecting just one candidate. Therefore, we composed the following interview questions to help you decide on a perfect applicant for the marketing coordinator position.
Personal
What skills and strengths can you bring to this position?
What do you know about our company?
How would your coworkers describe you?
Human Resources
Why are you leaving your current job?
What's one fact that's not on your LinkedIn profile?
How do you think you fit with the culture of our company?
Management
Can you tell me about a time when you had a dispute with a supervisor or colleague and how you handled the situation?
How would your current manager describe you?
Technical Skills and Knowledge
Could you guide us through your process of developing campaigns?
How do you measure a campaign's effectiveness?
How do you conduct a market analysis?
What methods did you use in the past for gathering customer feedback?
What do you think are the most effective advertising channels for our company's services?
Do you have experience with paid advertising?
How important is SEO for your specific role?
What are the Educational Requirements For Marketing Coordinators?
Marketing coordinators need to have a bachelor's degree in marketing, business, communications, or related field. However, considering they can have different duties and responsibilities depending on the company, marketing coordinators might need lower or higher education.
How Much To Pay Marketing Coordinator When Hiring
The average salary of a Marketing Coordinator in the United States is $57,098 as of May 2021, but the range typically falls between $50,328 and $65,714. Salary ranges can fluctuate widely depending on factors, including years of experience, certifications, education, certifications, and additional skills.
Frequently asked questions about Marketing Coordinators.
What are the daily duties of a Marketing Coordinator?
Marketing coordinators routinely engage in meetings with the various marketing and sales teams discussing and analyzing the different marketing campaigns. In addition, marketing coordinators present data and market research at multiple meetings, providing expertise and recommendations to optimize campaigns and content ideas. They will also continually review and analyze ongoing marketing campaigns and make same-day adjustments as needed.
What characteristics make a good Marketing Coordinator?
An excellent marketing coordinator has exceptional written and verbal communication, enabling them to provide different content types for all marketing campaigns and platforms. In addition, they are well-organized and are detail-oriented, so they can effectively manage campaigns and marketing initiatives.
Similar Job Descriptions as Marketing Coordinator