Job positions in the growing digital world require innovative and creative individuals. When writing an ad for your next employee, make sure to include a complete list of skills, responsibilities, and requirements that you are looking for. The first and the most important step in this process is having an excellent job description template. Today we are presenting you our FREE Social Media Director Job Description Template. Feel free to customize it according to your specific requirements and criteria and it will be ready for job posting sites.
Try out our VIVAHR Software, attract the most suitable candidates, and enjoy your hiring process!
What is a Social Media Director?
Social Media Directors, also known as Social Media Managers, are self-driven and experienced professionals in the marketing area. They hold high positions in marketing companies or agencies and they are responsible for meeting with clients and establishing their needs and demands regarding social media platforms. After that Social Media Directors develop strategies and plan to achieve clients' goals.
They create social media content, schedule posting, and oversee metrics and data. Their job is to promote a company or brand using the most recent social media tools, trends, and techniques.
Related Job Titles for Social Media Director
Social Media Specialist
Social Media Analyst
Community Manager
The Top Social Media Director Skills
| | |
| --- | --- |
| | |
| | Social Media Directors are the ones that meet with clients and frequently talk to bosses and coworkers. Whatever the case is, they are required to have excellent communication skills and the ability to elaborate and explain their social media strategies and plans. |
| | When Social Media Director blends amazing writing skills and creativity, the final result is attention-grabbing social media content. One of the key abilities of Social Media Directors is to come up with a way to make online content stand out from the crowd. |
| | Social Media Directors hold high positions in the marketing hierarchy and they are expected to have great leadership skills. Keeping the team informed, motivated, and dedicated to work means that a Social Media Director is doing a good job by being the true leader. |
| | Even though collecting and analyzing data almost every day seems like a mundane and monotonous job, it is essential. Analysis of both qualitative and quantitative data, as well as customers' feedback, help Social Media Directors form a full picture of social media performance and improvement. |
| | Social Media Directors must have great organization skills. They need to schedule social media posting, meetings with clients or coworkers, and usually manage several social media platforms at the same time. In order to achieve all of this, time management and efficiency are crucial skills for this title. |
Social Media Director Job Description Template (Free)
Our marketing agency is looking for an experienced and enthusiastic Social Media Director to join our department. You will be responsible for conducting meetings with clients and establishing their wishes and demands regarding their social media platforms. You will be developing social media strategies and plans by creating alluring visual content and posting it regularly. Your job is to develop and integrate the latest social media trends and achieve the goals set.
Additionally, you would be dealing with data and feedback analysis in order to fully understand the whole picture of social media and potentially make some changes for the purpose of improvement. Therefore, our optimal Social Media Director should have great data analysis skills and understand marketing on social media. Other skills that we are looking for are communication skills, time management skills, and creativity. Sounds good? Apply today!
Social Media Director Duties & Responsibilities:
Meet with clients and understand their goals and demands in terms of social media
Develop social media strategies and plans in order to achieve the set goals
Create, edit and share engaging visual content (photos, videos, text, news…)
Discover the best time of the day for posting content on social media and schedule posting
Monitor social media metrics
Collect and inspect data and feedback
Generally maintain all social media platforms and accounts (Instagram, Facebook, Youtube, Linkedin…)
Respond to followers' comments and messages promptly
Increase the awareness of a particular product or brand on social media by using the latest tools and techniques
Communicate and collaborate with other departments
Stay up-to-date and research marketing trends and innovations
Recruit and tutor new team members
Social Media Director Requirements:
Degree in marketing, business, public relations, communication, or related field
Demonstratable experience working in digital marketing positions
In-depth knowledge of social media platforms and various tools and programs
Excellent copywriting, editing, and communication skills
Creativity and unique approach to reaching the target audience
Great time management skills and multitasking
Leadership skills and team player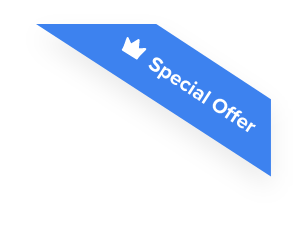 Joshua F.
Redline Electric & Solar

"The best recruiting platform on the market! VIVAHR allowed us to create a dashboard and applicant experience like no other!!"
Get more applicants from the
Best Job Boards
Post for free to 50+ job boards
Unlimited Job Postings
Unlimited Applicants

Sample Interview Questions For Social Media Director
Once you gather up all the received applications, you can use these sample interview questions for Social Media Director. These can help you narrow choices and pick the most suitable candidate for the job.
Personal 
Which social media do you personally prefer?
What are your goals in life?
How would you describe yourself in 3 words?
Human Resources
What were your previous positions in the marketing industry?
What do you know about our company and policy so far?
Can you see yourself working here in 5 years?
Management
How do you manage multiple social media channels at the same time?
How do you motivate yourself and others in the workplace?
When it comes to posting, how do you decide when to do it?
Technical Skills and Knowledge
A client is not satisfied with your plan and outcome. What do you do in that situation?
Which editing tools and programs do you mostly use when creating content?
What are the segments of an effective and successful social media campaign?
What are the Educational Requirements For a Social Media Director?
A Bachelor's degree in marketing, journalism, communication, public relations, or related discipline is the primary educational requirement for a Social Media Director. In addition to that, a candidate should have at least 5 years of experience in the marketing field in similar positions. Other qualifications include in-depth knowledge of the market in general and knowledge of different programs and software.
How Much To Pay a Social Media Director When Hiring
The annual salary of a Social Media Director goes from $24,500 to $132,000. The median annual salary is about $70,954. Hourly wages are from $12 to $63, and the median hourly pay is $34.
Frequently asked questions about Social Media Director
How many years of experience are needed to become a Social Media Director?
Social Media Director is one of the highest positions in the marketing company and it bears many important responsibilities. The time needed depends on the education and prior positions and it varies from company to company. However, most employers would require 3-5 years of experience before hiring or promoting someone as a Social Media Director.
Which positions are similar to Social Media Director?
Similar job positions to Social Media Director are social media coordinator, social media specialist, community manager, etc.
What are the basic qualifications for a Social Media Director?
Social Media Director needs to have Bachelor's degree in marketing, advertising, public relations, or related field, great communication, leadership, and time management skills.
What are the working hours of a Social Media Director?
Social Media Directors usually work 35 to 40 hours a week. However, they may work overtime if the deadline approaches or their attendance at meetings or presentations is necessary.
Similar Job Descriptions as Social Media Director