Do you need to hire a secretary to manage your company's clerical responsibilities? You can use this Free Secretary Job Description template to help you quickly edit your company's role specifications and post to any free job posting sites. Using this secretary job description will help your hiring team find qualified candidates faster and more effectively. When using this free secretary job description template, it is crucial to change the company description, job summary, and other areas to align with the job posting site's policy and guidelines. Writing a good job description for your available position increases your relevance in job boards and increases the number of qualified applicants.
The Secretary's position consists of managing the administrative duties and responsibilities of a business. Often the position of a secretary assists upper management in meeting day-to-day objectives. A secretary schedules appointments for management with clients handles the communication between clients and management and manages all clerical documentation vital to business operations.
Related Job Titles to Secretary
Administrative Assistant
Executive Assistant
Administrative Specialist
Office Manager
Secretary Job Description Template
We are actively seeking a competent and dedicated secretary to join our team. Our secretary position is a critical part of our company's effectiveness. We desire to have a candidate with the knowledge and experience to continue our day-to-day operations seamlessly. As an essential role in our company, we value an applicant who displays professional, detail-oriented, and goal-focused skills.
We will heavily rely on this person to provide excellent administrative support to ensure our office runs without a hitch. The ideal candidate will be a problem solver self-starter with an energetic desire to improve morale and productivity through overall office support.
Secretary Job Duties &Responsibilities
Greet incoming visitors with your biggest smile.
Enthusiastically answer and forward phone call.
Organize and schedule meetings and appointments.
Maintain contact lists; this includes vendors and other professional contacts.
Produce and distribute various correspondence throughout the office, including memos, emails, the occasional hand-written note, etc.
Assist in the preparation of regularly scheduled reports delivered to internal managers.
Be a filing wizard! Develop your own great system that maximizes organization in the office.
Keep office supply closets stocked with goodies at all times; yes, both candy and sticky notes.
Ensure management travels safely by plane or rental car by coordinating well-planned travel arrangements.
Keep things accounted for by submitting and reconcile expense reports.
Secretary Requirements
Five years of top-notch secretarial or administrative experience.
Be great at watching the clock and prioritizing your tasks wisely.
Attention to work details and effectively solve problems.
Love communicating with people? If so, great; we'll need you to be great at both written and verbal communication forms.
Strong organizational and planning skills.
Have obtained a high school diploma or GED.
Excellent skills with the entire Microsoft Office Suite, including Outlook and Excel.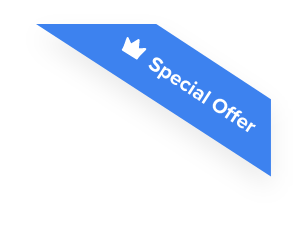 Joshua F.
Redline Electric & Solar

"The best recruiting platform on the market! VIVAHR allowed us to create a dashboard and applicant experience like no other!!"
Get more applicants from the
Best Job Boards
Post for free to 50+ job boards
Unlimited Job Postings
Unlimited Applicants

Sample Interview Questions For A Secretary
These questions can you find the ideal candidate for your opening for a secretary position:
What aspects of being a secretary inspired you to apply for this position?
Who is more important? A client in the office or a client in the office?
Please describe a mistake that you have made and what you did to correct it?
If you don't understand a task given to you, what is your process to receive clarity?
How do you handle a disgruntled client?
How do you rate your ability to handle the pressure?
What techniques do you use to stay organized?
How would you rate your computer skills?
Describe your method to schedule 10 clients for an executive?
If different executives gave you several projects, how do you prioritize your work?
What are the Educational
Requirements For A Secretary
Many secretary positions only require a high school diploma or equivalent. The essential skills of a secretary typically come from on-the-job training or previous experience.
How Much To Pay Secretary When Hiring
Based on the job and the experience, the range will vary quite a bit. According to the Bureau of Labor Statistics, the median income for a secretary in 2019 was $19.16 /hour or $39,850 a year. The job market for secretaries over the next ten years looks to grow by 2%. Compensation and pay can vary based on your local city and state.
Similar Job Descriptions as Secretary