Do you need to hire a Receptionist for your company? This is a Free Receptionist Job Description template that you can use and add or change any sections to make the Receptionist Job Description unique to your company's role. Using a template helps move your hiring process along to hire quickly and effectively. If you require a better method for your applicant tracking system, VIVAHR is a highly rated ATS designed to improve your hiring process efficiently and productively; the role of a Receptionist consists of being the first person that customers engage with when they enter the company's facility. A receptionist handles most communication between management and clients, such as answering and transferring calls, email correspondence, and setting appointments. In addition, a receptionist usually provides clerical work for a company to support an organizational structure.
What is a Receptionist?
A receptionist is the first point of contact for a business. They provide essential information to clients and visitors, answer phone calls, field in-person customer requests, take messages, or mail them where they need to go within the organization. A receptionist must interact with all types of people — often under stressful circumstances — and maintain a courteous demeanor.
As a receptionist, you must interact with all people — often under stressful circumstances — and maintain a courteous demeanor. You may also have administrative duties like filing or answering the phone while handling customer requests and greeting visitors in person or on the telephone by providing basic information about the company, its products, and services.
Related Job Titles for Receptionist
Front Desk Executive
Administrative Assistant
Office Secretary
Receptionist Job Description Template
We are looking for an energetic and professional individual to join our team as a receptionist. Since you will be the company's face, you must be willing to have an appearance and demeanor that reflects our values and culture. You'll greet customers with professionalism while remaining cheerful so they feel welcomed into our facility. You need excellent customer service skills to handle conflicts and complaints and manage the front desk independently.
Receptionist Duties & Responsibilities
Transferring important communication to appropriate personnel
Answer incoming phone calls while addressing essential customer service support
Collect and sort incoming mail and deliveries daily.
Monitoring visitor's activity through logbooks while issuing visitor badges
Manage conference and meeting room schedules and online calendars
Clerical activities such as faxing, photocopying, mailings, etc.
Requirements for Receptionist
Excellent communication skills
Professional demeanor and attitude
Experience with Microsoft Office Suite or similar products
Ability to resolve conflict and deal with issues
Organizational structure to multitask, work with pressure
Willing to step in and help where needed
High school degree or GED
Ability to pass a background check and drug screening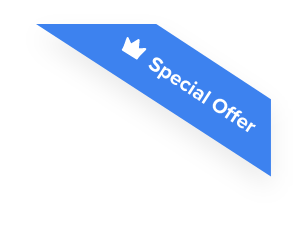 Joshua F.
Redline Electric & Solar

"The best recruiting platform on the market! VIVAHR allowed us to create a dashboard and applicant experience like no other!!"
Get more applicants from the
Best Job Boards
Post for free to 50+ job boards
Unlimited Job Postings
Unlimited Applicants

What Does a Receptionist Do?
A typical workday in a Receptionist's life consists of being a friendly and helpful company representative. Typically a receptionist is the first person a customer or client interacts with when visiting a company's location. In addition, a receptionist performs the office tasks of answering incoming calls, transferring calls to the appropriate individual, and carrying out clerical duties.
Sample Interview Questions For Receptionist
If you are hiring a Receptions, these questions can help narrow options until you find the ideal candidate:
What draws your attention to being a receptionist?
What key factors do you think a receptionist must have to succeed?
How do you stay organized?
Who do you take care of first? A client that walks in or a client on the phone?
What is your method for handling multiple incoming calls?
Please tell me about a time when you made a clerical mistake. What did you learn?
What strengths do you have that would improve this role?
How do you handle a client that is unhappy with the company but takes it out on you?
If you find yourself with downtime, how do you use your time?
What are the Educational Requirements for a Receptionist
Receptionists do not require a degree or certification to be hired for the position. Typically a high school degree or equivalent is the only education needed to be a receptionist. Many receptionists obtain their skillset from on-the-job training and previous receptionist experience.
How Much To Pay Receptionist When Hiring
The range will vary quite a bit based on the job and the experience. According to the Bureau of Labor Statistics, the median income for Receptionists in 2019 was $14.45/hour or $30,050 a year. The job market for Receptionists over the next ten years looks to grow by 4%. Compensation and pay can vary based on your local city and state.
Similar Job Descriptions as Receptionist