Are you ready to hire an administrative assistant but unsure how to find the best person for the position? This FREE Administrative Assistant Job Description Template can help you reach the most suitable candidates out there. The main benefit of using such a template is attracting qualified applicants with well-written and dependable content. You will also be able to express your unique requirements and position benefits in the job description.
Administrative Assistants provide assistance and administrative support to the entire office. They handle many tasks to ensure better organization and communication as well as more efficiency in the department. For example, they manage calendars, schedule appointments, sort mail, generate correspondence, create and organize reports and documents, and much more.
Since an administrative assistant has such a wide range of duties, you will want to offer a clear picture of all the responsibilities and requirements that come with the position. With this Administrative Assistant Job Description Template, you can easily communicate your needs and demands and find the perfect candidate. Furthermore, you can use VIVAHR Hiring Software to post the template on all the relevant job posting sites and achieve better hiring results with just one click.
Related Job Titles for Administrative Assistant
Administrative Assistant
Office Manager
Office Assistant
Receptionist
Administrative Specialist
Staff Assistant
Administrative Assistant Job Description Template (Free)
We are looking for a multi-tasker administrative assistant to bring a positive vibe to the office. Our ideal candidate has a master's in organization and communication skills and excels in handling office tasks. The position is perfect for assisting management and visitors by managing calls, e-mails, reservations, and other similar duties.
We are looking for an experienced and reliable candidate and can help others by bringing a positive workplace presence. If you are confident about your organization and management skills and have a great need to help others, don't hesitate to contact us.
Administrative Assistant Duties & Responsibilities:
Answer and direct phone calls
Provide general support to employees and visitors
Organize and schedule meetings and appointments
Develop and maintain a filing system
Prepare communications such as emails, invoices, reports, and others.
Assist in the preparation of documents, presentations, and reports
Coordinate office procedures and oversee the work of junior personnel
Order office supplies and maintain proper inventory levels by anticipating office needs
Organize and book travel arrangements, hotels, conference calls, and more
Handle other administrative tasks such as filing, copying, binding, scanning, etc.
Administrative Assistant Requirements:
High school diploma or equivalent education
Administrative assistant or relevant working experience
Proficient in MS Office
Understanding of office systems and procedures
Knowledge of office equipment
Exceptional time management and organization skills
Ability to prioritize work and plan ahead
Great attention to detail and ability to multitask
Excellent written and verbal communication skills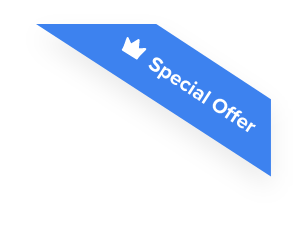 Joshua F.
Redline Electric & Solar

"The best recruiting platform on the market! VIVAHR allowed us to create a dashboard and applicant experience like no other!!"
Get more applicants from the
Best Job Boards
Post for free to 50+ job boards
Unlimited Job Postings
Unlimited Applicants

Sample Interview Questions For Administrative Assistant:
If you are about to interview candidates for the position of administrative assistant, these questions may help you narrow your options and make a selection:
What part of being an administrative assistant do you like the most?
How do you handle stressful situations and heavy workloads?
What software and office equipment have you used in the past?
How would you handle tasks without any instructions?
What do you believe is the crucial skill for a successful administrative assistant?
What do you think is the most challenging part of the administrative assistant job?
What are the Educational Requirements For Administrative Assistant?
Administrative assistants should have a high school diploma or a General Education Development (GED) certificate. However, most employers will hire applicants with a degree in business, communication, or liberal arts. In addition, some companies may require a university degree or an education in specific disciplines for specialized positions.
How Much To Pay Administrative Assistant When Hiring
The range will vary depending on the job and the experience. According to the Bureau of Labor Statistics, an administrative assistant's median income in 2019 was $19.16 per hour or $39,850 a year. Compensation and pay can vary based on your local city and state.
Related Job Descriptions Templates