It is vital to create the right job description when you plan to hire people for your hotel's front desk operations. You will find it easier to post the job description by using the comprehensive template here. You can change qualifications, duties, and other requirements to suit your specific needs. You will achieve better and faster results using VIVAHR software to post the job descriptions to various hiring websites.
What is a Hotel Front Desk Clerk?
Hotel front desk agents are the first point of contact for guests and must come across as efficient, capable, pleasant, and helpful. It is a given that hotel front desk clerks need to be presentable, well-groomed, have impeccable manners, and address all customer queries in the best way possible. Typically, front desk staff handle telephone and online bookings, welcome guests on arrival, see their needs, and assist in other areas such as travel, sight-seeing, food, etc.
The front desk clerk's job is vital for the hotel's brand image and business growth. Hire the right person by making use of this template.
Related Job Titles for Hotel Front Desk Clerk
Hotel receptionist
Hotel booking and customer service
Guest manager
The Top Job Hotel Desk Clerk Skills
| | |
| --- | --- |
| | |
| Strong communication and comprehension | Front desk personnel will interact with guests and must know how to be brief, persuasive, understand the needs of clients and convince where needed |
| | Front desk staff should be competent enough to handle IP PBX, internet, website bookings, and audio-video chat, depending on which channel a customer chooses to initiate transactions |
| | Customers may express themselves in different ways, and it is for the front desk staff to understand what a customer needs. |
| | Though not necessary, it helps if front desk staff have multi-lingual capabilities to handle international customers. |
| | Front desk personnel should be able to think fast and resolve issues. |
Hotel Front Desk Clerk Job Description Template (Free)
We are looking for a competent hotel front desk clerk to handle customer services. Candidates with a proven track record of performance are welcome to apply. Experience in a similar position is an absolute must. You must be familiar with hotel bookings, travel, catering, and related services to provide comprehensive services depending on what a customer may request.
As a hotel front desk clerk, it is your primary responsibility to handle telephone, online, and in-person bookings. You will welcome guests when they check-in, arrange for their settling in, inquire about their needs and prove helpful as much as possible to convey the best impression. You must be pleasant, personable, well-groomed, and must possess excellent communication skills. We like candidates to be balanced, courteous, and remaining unflappable in the face of provocation.
Hotel Front Desk Clerk Duties & Responsibilities:
Manage front desk operations such as handling telephone and online queries
Manage hotel bookings
Handle registration, check-in, and check-out
Inform potential guests about tariffs, services, and amenities and present an attractive picture
Manage billings, payments, credit card operations
Respond to guests and provide information and services as may be needed about travel, local sightseeing, transport, flights, and local customs.
Collaborate with housekeeping staff to ensure rooms are kept scrupulously clean and tidy to the highest possible standards.
Offer additional services to clients.
Manage group bookings as well as VIP clients
Maintain records of guests, bookings, payments
Tackle problems efficiently and affably.
Hotel Front Desk Clerk Requirements:
Pleasant personality, well-groomed, polished, and cultured in speech and actions
Minimum High School diploma or GED.
Excellent communication skills
Multi-lingual capabilities are an additional plus
Prompt, responsive, helpful attitude
Patient, understanding, and attentive to guests
Sharp enough to identify clients who may be problematic or with special needs
Timely and punctual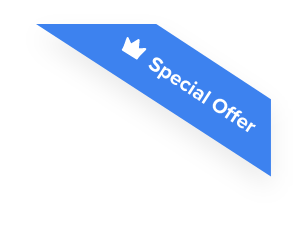 Joshua F.
Redline Electric & Solar

"The best recruiting platform on the market! VIVAHR allowed us to create a dashboard and applicant experience like no other!!"
Get more applicants from the
Best Job Boards
Post for free to 50+ job boards
Unlimited Job Postings
Unlimited Applicants

Sample Interview Questions For Hotel Front Desk Clerk
Once you post this template on the hiring websites, you may face difficulties selecting just one candidate. Therefore, we composed the following interview questions to help you decide on a perfect applicant for your hotel front desk clerk position.
Personal
What would be your priorities when you are at your desk, and how well do you manage a high-pressure work environment?
Did you face a situation when you could not resolve client issues, and what were your feelings?
Can you make decisions independently without referring to your supervisor all the time?
Human Resources
Are you comfortable collaborating with service personnel, housekeeping staff, maintenance people, and seniors?
Which hotel are you currently employed in, and what are the reasons for leaving?
How do you maintain professional relations with management?
Can you tell us precisely what makes you fit for this job?
Management
Have you ever had serious issues or disagreements with management during your career?
Do you believe in blindly following orders from the top?
If you were put in charge of a team, how would you handle it?
Technical skills and knowledge
Are you familiar with IT solutions used in hotels, VoIP technologies, audio-video chat, IP PBX, available communication systems, and databases?
Do you have basic knowledge about technical issues that may need attention to plumbing, electricity, and handling any appliances used in guest rooms?
Do you have professional IT-related certification, or did you learn to handle software while on the job?
Do you know how air ticketing, travel, holidays, restaurants, and entertainment industries work so that you can offer insightful and informed guidance to guests?
What are the Educational Requirements For a Hotel Front Desk Clerk?
Candidates for hotel front desk jobs need not be highly qualified. A minimum high school diploma or GED is sufficient. Multilingual capability is a plus. Expect the candidate to possess excellent oral and written communication skills and to be able to think out of the box. It is also important for a candidate to have a pleasant tone of voice, intonation, and pitch. Though strictly speaking, this is not a qualification; you will want personnel operating the front desk to appear well-groomed, impeccably dressed, presentable, and pleasant.
How Much to Pay a Hotel Front Desk Clerk when Hiring
Salary for hotel front desk clerks ranges between $20,000 and $38,000. The average salary is about $28,000. However, the pay will depend on the experience and skills of the hotel front desk candidate as well as the hotel's size and location.
Frequently asked questions about Hotel Front Desk Clerks
Is the job of the hotel front desk clerk the same as that of hotel receptionists?
Not exactly. A receptionist may only answer calls and may be limited to handling general queries. The front desk clerks do more by way of bookings, attending to guests, responding to questions, and handling issues. However, distinctions could be blurred in smaller hotels.
Is the job of the hotel front desk clerk demanding and strenuous?
It depends on the size of the hotel and traffic. Still, you may expect to keep busy and on be on your toes throughout your working shift.
Is the hotel front desk clerk's job considered a vital one for the hotel?
It is vital that first impressions are lasting impressions, and guests may take away a positive impression if they get exemplary service from front desk personnel.
Is there a high rate of turnover of hotel front desk clerks?
There is no denying that employee turnover is relatively high in the hotel industry, averaging about 73% compared to 10-15% in other industry segments.
Can people working in hotel front desk clerk jobs be promoted to higher positions?
That will depend on their qualifications, experience, and willingness to learn more and, to a great extent, on the management policies of the hotel.
Similar Job Descriptions as Hotel Front Desk Clerk
If this job description of Hotel Front Desk Clerk does not suit you, then you may try the others listed below: