Are you finding it difficult to write a good job description? Are you having trouble explaining what kind of candidate you are looking for? This is why we decided to make this process as easy as possible for you. Our FREE Executive Assistant Job Description Template has everything you need, from duties and responsibilities to the skills one needs to be a successful Executive Assistant.
With our applicant tracking system, you can use this Executive Assistant Job Description Template to attract qualified candidates, hire the employees you see fit, and save a lot of time. Feel free to add whatever duties and other responsibilities you think are necessary for this job description and post them to job posting sites.
What is an Executive Assistant?
The job of an executive assistant consists of answering phones, scheduling meetings, and taking minutes from meetings. They are also responsible for making travel arrangements and organizing documents. An executive assistant works closely with executives, they take care of their tasks and prioritize them to work efficiently.
When interviewing candidates, keep an eye out for well-organized and responsible candidates. Avoid people who are not good at problem-solving and don't pay attention to detail.
Related Job Titles for Executive Assistant
Administrative Assistant
Office Assistant
Assistant Manager
The Top Executive Assistant Skills
| | |
| --- | --- |
| | |
| | Being well-organized is a very important skill to have when you are an executive assistant. This position is very fast-paced and requires you to be quick on your feet and know where all the important files are as well as information. The more organized you are, the smoother your days will be at work. |
| | As an assistant, you will have little time to only focus on one task. To be a successful assistant you should be able to multitask and understand how to prioritize your tasks. You must know when to pause other tasks and focus on the important ones when a problem presents itself. |
| | When a problem arises your boss might not have the time to deal with it and it will be your job to resolve the issue at hand. These problems can be mundane like printing something urgently and buying printer ink or it can be something that requires out-of-the-box thinking and creative problem-solving. Try to be quick on your feet and work efficiently when solving a problem. |
| | To work effectively and in a timely manner, you must understand the concept of time management and implement it effectively. You should know how long it takes you to finish each task, know what should be prioritized, and be sure to have a monthly planned out schedule. Sometimes you will be required to work on weekends or overtime if your boss requires you to. |
| | Some executives like to be up-to-date on using and buying the best technology, this is why assistants have to stay current on today's technology. Personal assistants should at least have basic knowledge of MS Office or Google Suite. They should also be able to type quickly in the meetings. |
Executive Assistant Job Description Template (Free)
We are currently looking for a responsible and tech-savvy person to fill the position of executive assistant and join our team. In this position, you will be required to answer calls, book meetings, and record minutes from meetings. Your duties will also include ordering inventory and organizing files and emails.
To be a successful executive assistant you must be well organized and a good problem solver. Demonstrating a good understanding of MS Office or Google Suite is also a plus. Our ideal candidate is someone with previous experience and holds a bachelor's degree.
Executive Assistant Duties & Responsibilities:
Answering phones and scheduling meetings
Organizing files, replying to emails and faxes
Making travel plans and arrangements
Performing daily tasks
Filing and creating corporate records, reports, and documents
Recording minutes from meetings
Performing duties and responsibilities such as ordering supplies and managing databases
Using MS Office to update data and maintain records
Helping executives prepare for meetings
Doing basic bookkeeping
Rooting calls to other executives and taking messages
Executive Assistant Requirements:
High school diploma or GED
Previous experience as an assistant
In-depth knowledge of MS Office
Ability to schedule meetings and take minutes of the meeting
Well organized and a good problem solver
Great verbal and written communication skills
Ability to meet deadlines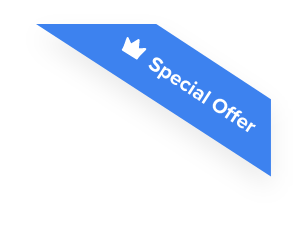 Joshua F.
Redline Electric & Solar

"The best recruiting platform on the market! VIVAHR allowed us to create a dashboard and applicant experience like no other!!"
Get more applicants from the
Best Job Boards
Post for free to 50+ job boards
Unlimited Job Postings
Unlimited Applicants

Sample Interview Questions For Executive Assistant
Picking out the right candidates can be difficult. We've created a list of interview questions for an Executive Assistant that will make this process easier for you. If you feel that these are not enough please check out our FREE ultimate list of interview questions.
Personal 
Why did you want to become an executive assistant?
Where do you see yourself in five years?
Are there any skills you would like to improve during this position?
Human Resources
How would you handle it if your boss gave you a critique?
Have you ever had a disagreement with someone who is in a higher position? Why? How did you handle it?
Do you find it difficult to handle a demanding supervisor?
Management
What application do you like to use for scheduling and time management?
How do you make sure the meeting room is prepared and all executives are informed of the meeting?
Which tasks take priority for you when you have multiple tasks to finish?
Technical Skills and Knowledge
Are you familiar with MS Office and Asana?
What goes into the process of making travel arrangements?
What are the Educational Requirements For an Executive Assistant?
To become an executive assistant you must have an associate's degree. However, most employers look for candidates that have a bachelor's degree or some sort of certification in the field.
How Much To Pay an Executive Assistant When Hiring
Hearing aid specialists can earn between $29 and $47 per hour. Their median annual salary is $77,470, meaning $37 per hour. The wages can depend on the employment place, educational history, and prior expertise.
Frequently asked questions about Executive Assistant
Is there a distinction between an administrative assistant and an executive assistant?
An executive assistant is responsible for more tasks and more complex responsibilities. They both have similar responsibilities, such as scheduling, performing organizational tasks and duties.
What is the workplace like for an executive assistant? 
They typically work full-time Monday to Friday from 09:00 am to 05:00 pm, sometimes overtime or on the weekends depending on how many tasks you have. They work in the office for organizations or companies.
What is the job outlook for an executive assistant?
Unfortunately, the job outlook for this profession is expected to decline from 2018 to 2028, according to the United States Bureau of Labor Statistics.
Can an executive assistant have a higher salary?
Yes, an executive assistant can get a higher salary by obtaining a certificate or having a bachelor's degree. The more complex skills you have the more responsibilities you will get. This is also a position where your salary can increase over time.
Similar Job Descriptions as Executive Assistant