Has the hiring process begun? This might be difficult at times. With our FREE Office Administrator Job Description Template, you'll be able to employ a qualified and trustworthy person for your company. You could be confused as to how. It's critical to have the right team on your side when it comes to hiring.
VIVAHR software allows you to keep track of your data and hiring process. You may advertise your job opening on 50+ job boards with a single mouse click. The days of publishing several resumes for each team member are long gone!
What is an Office Administrator?
Typically, office administrators operate at the front desk of a company, welcoming guests and sending them to their appropriate conference rooms. To keep the office operating efficiently, they'll frequently execute simple clerical jobs such as responding to emails, producing various papers, creating presentations for staff members, and answering phone calls.
They're also in charge of organizing numerous meetings between staff and clients, as well as keeping track of meeting space availability. Basic bookkeeping activities, such as collecting invoices, taking care of accounts receivable, and keeping track of the company's general budget, are often performed by office administrators. They'll also make office purchases such as supplies, furniture, and other required equipment.
Related Job Titles for Office Administrator
Office Assistant
Office Clerk
Office Manager
The Top Office Administrator Skills
| | |
| --- | --- |
| | |
| | To maintain the workstation and the office in order, Office Administrators need strong organizing abilities. Having a well-organized desk, computer, and calendar can assist them in completing administrative activities with quality and speed. |
| | When it comes to administrative chores, communication is a must-have talent. Office Administrators must be able to explain procedures and information to others, as well as answer queries and requests in a clear and concise manner. They must also be able to communicate in a variety of ways, including vocal, nonverbal, written, and visual. |
| | When cooperating on administrative initiatives, designing a new process, explaining and implementing a new procedure, or assigning responsibilities, having excellent collaboration skills may assist. |
| | It is usual in administration to answer inquiries for others or to execute activities that others are unable to complete. Strong customer service abilities, such as active listening, defining expectations, and communicating, can help with these obligations. |
| | Time management is a key skill in company administration since there are so many distinct jobs. Being a good administrator entails keeping track of the schedule, arranging a time to finish work, and setting realistic deadlines. |
Office Administrator Job Description Template (Free)
Our organization is searching for a well-organized and self-motivated Office Administrator to provide administrative assistance to our office workers. The office administrator's responsibilities will include performing clerical chores, scheduling calendars, and planning meetings in collaboration with our leadership team. This is something that will provide you with long-term worth. Do you want to be a part of a community and contribute to the team?
You must be detail-oriented, professional, and have strong written and verbal communication skills to be successful in this role. If you're ready to go on this journey with us, join us NOW. Sometimes all it takes is a small nudge to get you started on the path to your perfect job. Are you ready to go?
Office Administrator Duties & Responsibilities:
Greeting guests and guiding them to the appropriate department/personnel.
Answering phones, replying to emails, and creating papers such as official letters, memos, resumes, and presentations are all clerical activities.
Coordinating and managing appointments, meetings to avoid repeat bookings and the conference room calendar.
Invoicing accounts receivable monitoring, and budget tracking are examples of bookkeeping activities.
Maintaining general office files, such as job files, vendor files, and other documents pertaining to the company's activities.
Purchasing office supplies, furniture, and equipment.
Supervising the upkeep of office equipment and facilities.
Doing other appropriate tasks when necessary.
Office Administrator Requirements:
A bachelor's degree in business, administration, or a similar subject is required.
Experience in office administration of at least two years is required.
Expertise with a multitude of computer software programs, including Microsoft Office Suite (Word, Excel, Outlook, and Access).
Confidentiality.
Multitasking and time management skills.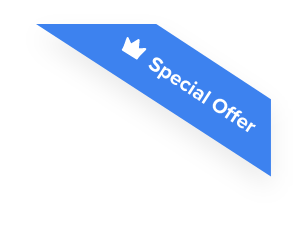 Joshua F.
Redline Electric & Solar

"The best recruiting platform on the market! VIVAHR allowed us to create a dashboard and applicant experience like no other!!"
Get more applicants from the
Best Job Boards
Post for free to 50+ job boards
Unlimited Job Postings
Unlimited Applicants

Sample Interview Questions For Office Administrator
Make sure you're on the correct track in your recruiting process by using these example Office Administrator interview questions. These questions will help you get through the rest of the hiring process.
Personal
Could you inform me about your previous Office Administrator experience?
What are your impressions about our firm?
Why do you wish to work for this firm as an Office Administrator?
Human Resources
As an office assistant, how do you deal with difficult situations?
Do you have any queries concerning the position of office assistant?
How do you deal with conflict among coworkers?
Management
What methods do you use to keep administrative schedules in order?
What level of computing expertise do you possess?
What contribution will your administrative talents make to our team?
Technical Skills and Knowledge
As an administrative assistant, describe a project you loved working on.
What, in your opinion, are the most crucial talents for an administrative assistant, and why?
Describe a time when discretion was required in your work as an administrative assistant and how you dealt with the circumstance.
What are the Educational Requirements For an Office Administrator?
Office administrators often have a high school level or above, with a secretarial studies degree or credentials being advantageous.
Although a bachelor's degree in any relevant subject is not necessary to perform normal job tasks, most employers prefer it. Disciplines in business, management, human resources, or other related topics are preferred.
How Much To Pay an Office Administrator When Hiring
Office Administrators usually earn from $20,000 to $41,500 per year, and their median annual salary is around $33,127. The hourly wages range from $10 to $20, and the median hourly pay is $16.
Frequently asked questions about Office Administrator
Who is the Office Administrator's boss?
Office administrators usually report to senior-level employees, such as the Chief Executive of Operations or other members of the executive team.
These workers will frequently assign them daily assignments and will respond to any difficult organizational queries posed by the Office Administrator. The leadership team will also provide them with any constructive criticism or crucial input.
Do office administrators in various businesses have distinct responsibilities?
In almost every industry, office administrators do clerical duties. Some of them may also work on projects connected to their sector. This typically implies they're required to have in-depth knowledge of the sector in order to support team members and respond to client queries.
Office administrators who operate in a conventional company setting should have a basic understanding of how an office works in order to keep it functioning properly. Those who work in government must have a working understanding of the public sector in order to offer relevant feedback on government publications.
Administrative assistants in healthcare settings should have a basic understanding of medicine to better assist patients.
What is the difference between an Administrative Assistant and an Office Administrator?
Despite the fact that most of their tasks are similar and some individuals use both titles interchangeably, there are several important differences between an Office Administrator and an Administrative Assistant. When needed, Office Administrators work at the front of the office, giving assistance to both clients and all staff.
They're also in charge of making sure the workplace runs smoothly. Administrative Assistants are generally responsible for providing clerical support to managers and executives. They don't normally welcome clients at the front of the office as Office Administrators do.
Administrative Assistants frequently work closely with just one Manager or Executive Team member, coordinating travel arrangements, making reservations, or doing errands for the executive team member they report to.
What qualities to look for in an Office Administrator?
To track, organize, and preserve client information and other key corporate facts, a superb Office Administrator should have exceptional organizational abilities. They must also have excellent task management abilities in order to appropriately prioritize the numerous obligations they must do each day.
To meet clients, engage with staff members, proofread specific papers, and type up documents, strong applicants should also have remarkable verbal and written communication skills. Good Office Administrators should also have a fundamental understanding of how office settings work.
Similar Job Descriptions as Office Administrator