Are you searching for the right fit for your new adventure? We got you! VIVAHR prepared complete guidance while leading you through the recruitment process making this a perfect opportunity for you to learn and grow. We are providing you with a FREE Administrator Job Description Template that has all of the necessary details for this position.
Today keeping track of your job data is a part of the recruitment process. You'll be able to develop and disseminate fantastic job descriptions, as well as keep track of your data and job candidates, using our VIVAHR Software. Give it a try!
What is an Administrator?
Administrators handle tasks and responsibilities for the entire office workforce, a specialized department, or a single person in a leadership position. They often ensure that the office runs smoothly and accomplish modest chores to assist other employees and management in completing larger projects.
Taking minutes, maintaining staff calendars, arranging appointments, reserving meeting venues, procuring office supplies, and basic data entry are just a few of the responsibilities. Because they utilize many computer applications to do various jobs throughout the day, most administrators have good computer and software abilities.
Related Job Title for Administrator
Administrative Assistant
Secretary
Receptionists
The Top Administrator Skills
| | |
| --- | --- |
| | |
| Written and Oral Communication | To be a great administrator, a person must be able to communicate well both in writing and verbally. Telephone conversations and emails are frequently handled by administrative assistants, and the ability to manage corporate contact properly and swiftly is a characteristic of a successful administrator. |
| | Discretion is perhaps the most important administrative quality because it helps create a trustworthy connection with people. Administrative assistants often would receive unprecedented insight into your company's and customers' current and future activities. |
| | A computer is one of the greatest and most useful instruments for an administrator. They will need to know how to utilize standard software. Furthermore, certain firms may demand social media management abilities, as well as knowledge of content management systems and analytics tools, so it's a good idea to have a basic understanding of these applications. |
| | Administrative job sometimes necessitates juggling a huge number of duties while meeting tight deadlines. Multitasking is a valuable administrative talent. Administrators will be required to organize appointments in addition to responding to inquiries immediately, which will need excellent time management and organizational abilities. |
| | Today, the internet provides virtually instantaneous access to a limitless pool of answers and solutions, making it a wonderful source of knowledge. Anyone looking for a job in administration should be able to do targeted research and obtain the needed information, as well as critically assess the results. |
Administrator Job Description Template (Free) 
We need a keen Administrator to give leadership assistance and ensure that the office runs smoothly and effectively. You will be responsible for overseeing administrative and clerical duties, greeting and directing office visitors, collecting, organizing, and retrieving information and documents, and making meeting and travel arrangements in this position.
To be a good administrator, you must be dedicated to ensuring smooth, effective office operations by carefully planning, anticipating requirements, and offering prompt, dependable help. Adaptability, proactiveness, support, and attention to detail are all qualities that you should possess. Apply NOW!
Administrator Duties & Responsibilities:
Supporting the CEO and directing the administrative department's efforts for employees.
Greeting guests to the workplace and guiding them to the proper people.
Filing, delivering mail, answering emails and phone calls, and data entry are all essential office chores.
Managing calendars and coordinating schedules for many parties to ensure that events are appropriately scheduled and there are no conflicts.
Organizing travel and arranging paperwork, presentation materials, and meeting facilities.
Entering and updating information about the firm, employees, and clients.
Ordering, storing and distributing office supplies.
Maintaining, repairing, or replacing office equipment is a necessary part of the job.
Managing, analyzing, and improving office activities in order to improve accuracy, productivity, and efficiency while also lowering expenses.
Providing basic bookkeeping services.
Administrator Requirements:
A high school diploma or its equivalent.
It is preferable to have a bachelor's degree in business administration or a related discipline.
A minimum of one year of experience in administrative services or a similar subject is required.
It is good to have further education, certificates, or experience.
Accounting principles and bookkeeping software knowledge may be necessary.
Computers, fax machines, scanners, printers, phone systems, and other office technology and equipment are all familiar to you.
Excellent communication abilities, both verbally and in writing.
Approach to multitasking that is proactive and well-organized.
Strong interpersonal and leadership abilities.
Professional look, respectful demeanor, and a nice, clear voice on the phone.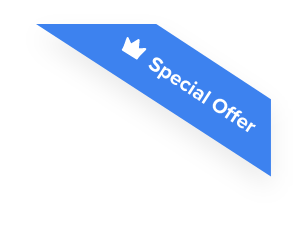 Joshua F.
Redline Electric & Solar

"The best recruiting platform on the market! VIVAHR allowed us to create a dashboard and applicant experience like no other!!"
Get more applicants from the
Best Job Boards
Post for free to 50+ job boards
Unlimited Job Postings
Unlimited Applicants

Check out the VIVAHR's guidance and use these sample interview questions for Administrator in order to target your desired candidate. They will help you to narrow down your choices.
Personal 
What do you think your flaw is? What steps are you doing to improve?
In five to ten years, where do you see yourself?
What do you hope to get out of this job?
Human Resources
What is one aim you are attempting to achieve right now?
What have you lately done that you are proud of?
What do you think your flaw is? What steps are you doing to improve?
Management
What are your job priorities?
What was the most difficult difficulty you faced on the job, and how did you overcome it?
How would you assign and oversee workflow in the absence of a supervisor?
Technical Skills and Knowledge
How do you go about working with others?
What were some of the responsibilities you had in your former position?
What do you think your administrative abilities will bring to the team?
What are the Educational Requirements For an Administrator?
For high-level administrators, a bachelor's degree or a more advanced degree may be required. A Network Administrator or Database Administrator, for example, would require technical degrees and certifications.
An Administrator should also have a bachelor's or master's degree, but their focus might be anything from business to marketing to communication to psychology. A high school diploma or equivalent is generally all that is required of an Administrator.
How Much To Pay an Administrator When Hiring
Administrators usually earn from $23,500 to $37,500 per year, and their median annual salary is around $32,270. The hourly wages range from $12 to $18, and the median hourly pay is $16.

Frequently asked questions about Administrator
What qualities distinguish an excellent administrator?
A good administrator is well-organized and knows how to effectively handle duties. Many Administrators are in charge of gathering and maintaining essential or secret corporate data, and they must be aware of their location at all times.
If the Administrator works in a bigger office and is responsible for numerous workers' administrative chores, they should have a good task management system in place to perform multiple tasks during the day. A competent Administrator should be adaptive to a changing environment because their duties and responsibilities may vary often during the workday.
What is the difference between an Office Manager and an Office Administrator?
Office managers are in charge of a company's entire operations. They're frequently members of the management team, and they're in charge of the Office Administrator and other administrative staff.
Office managers must be aware of the abilities and competence of their administrative team members in order to coordinate and distribute administrative work to them. They also deal with big-picture office issues like payroll and hiring new staff, whereas Office Administrators deal with more clerical and day-to-day tasks.
Because some smaller offices only have Office Administrators, they may be forced to take on the duties of Office Managers.
What various sorts of administrators are there?
Administrators at an office can have various responsibilities, depending on the firm and sector in which they work. Office administrators may be in control of the entire office, ensuring that it runs smoothly and efficiently.
Administrative Assistants may assist a specific department or senior management professional with clerical activities that support their daily work schedule.
A Finance Administrator may primarily collaborate with the accounting department to handle the company's finances and complete activities such as bookkeeping, auditing, and payroll.
To whom does an Administrator answer?
The person to whom an Administrator reports vary based on the company's size and the department in which they operate. An Administrator may report to an Office Manager if they work for a larger organization. The Office Manager assists the Administrator, monitors their performance, and responds to any queries they may have regarding the job.
Administrators, although reporting to the Office Manager, also follow the directions and duties of the employee they're aiding, such as a Supervisor or Department Manager. If the organization does not have an Office Manager, the Administrator normally reports to the manager they are supporting, who is also the Administrator's supervisor.
Similar Job Descriptions as Administrator