If you're seeking new staff, don't look any further since you've arrived at the right place; we've got you covered! Check out our precisely-written job description template, as it can help you during your hiring process. We're delighted to provide you with this FREE Church Administrator Job Description Template, which will serve as a valuable resource in the future.
VIVAHR Software is an excellent addition to your hiring process! Plus, this template is entirely customizable, and you can adjust it to your company's needs and wishes. You can insert desired responsibilities and skills you look for into a candidate in this template. Also, the VIVAHR dashboard makes it simple to keep track of what's going on in your hiring process.
What is a Church Administrator?
A church administrator oversees everyday activities and operations, as well as handles the business side of the church, to ensure that it runs smoothly and efficiently. A church administrator is generally an active member of the congregation who, by their life and activities, provides an example for the membership.
Related Job Titles for Church Administrator
Custodian
Pastor
Church Secretary
The Top Church Administrator Skills
| | |
| --- | --- |
| | |
| | Knowing how to utilize basic computer tools, especially those that are used to capture, organize, and communicate data, can make it easier for church administrators to submit paperwork. |
| | Many of a church administrator's core responsibilities, such as filing papers, managing funds, and maintaining an ordered workstation, rely on good organizational abilities. |
| | Being able to plan and execute is a key ability for church administrators since they frequently organize and oversee church events and celebrations, which may include parishioner events such as weddings. |
| | Church administrators can benefit from customer service abilities since they answer phones and engage with members of the public and congregation. |
| | When it comes to calculating costs and creating the church's budget report, having basic math abilities might come in handy. |
Church Administrator Job Description Template (Free)
We're searching for a competent, proactive Church Administrator to oversee the church's daily operations, including overseeing employees and volunteers, managing the church's calendar of activities, ensuring the efficient use of church funds, and maintaining correct records. The Church Administrator supervises workers and volunteers, interacts with the community, and provides assistance to the pastor and other members of the church staff.
You should be able to handle many jobs to guarantee that the church is well-run, maintained, and staffed to be a good church administrator. You should be generous, productive, meticulous, and professional. Are you prepared for this challenge? Join us today!
Church Administrator Duties & Responsibilities:
Managing day-to-day operations as well as keeping track of office supplies and records.
Organizing, arranging, and carrying out church events.
Assisting in the creation of budgets, the payment of bills, the supervision of payrolls, and the tracking and recording of church revenue through contributions and sales.
Recruiting volunteers and staff, as well as managing their work and vacation plans.
Managing church communications and publications, including bulletins and newsletters creation and distribution.
Overseeing the upkeep and security of the church's facilities.
Assisting with meeting scheduling, renting church equipment and facilities, and enforcing church facility regulations.
Developing and sustaining ties with members of the church and the surrounding community.
Church Administrator Requirements:
A bachelor's degree in business administration, office management, or a similar subject is required.
2 years of experience in an office or administrative setting.
Excellent interpersonal and communication abilities.
Strong computer skills and the ability to use office equipment are required.
Ability to deal with stress and solve problems.
Ability to keep sensitive and secret information private.
A dedication to representing the church community in a moral and upright manner.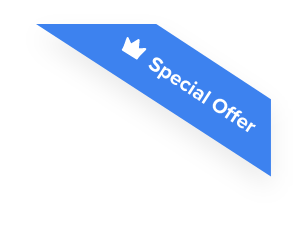 Joshua F.
Redline Electric & Solar

"The best recruiting platform on the market! VIVAHR allowed us to create a dashboard and applicant experience like no other!!"
Get more applicants from the
Best Job Boards
Post for free to 50+ job boards
Unlimited Job Postings
Unlimited Applicants

Sample Interview Questions For Church Administrator
Use these sample Church Administrator interview questions at this stage in the hiring process. The following questions could assist you during the rest of your recruiting process and help you find a suitable candidate.
Personal
What adjectives would your former coworkers or supervisors use to describe you?
Do you like to collaborate with others or work alone?
Why do you think you would be the most qualified candidate for the Church Administrator position?
Human Resources
How would you deal with a thorny yet influential member of the congregation?
 Do you have any relationships in the church congregation or community that might be useful in this position?
Aside from office administration, what activities would you expect to participate in?
Management
When managing an events calendar, how do you minimize scheduling problems and assure sufficient preparation?
What steps did you take to deal with or manage the issue?
Do you have a technique for managing your workload?
Technical Skills and Knowledge
How would you guarantee that church money is spent wisely?
How would you define a relationship between administration and customer service?
How can you keep personal data and important papers safe from prying eyes?
What are the Educational Requirements For a Church Administrator?
A high school diploma or GED is the minimum educational qualification for becoming a church administrator. Smaller churches are more likely to do so. An associate or bachelor's degree is usually required of a church administrator. Though not always necessary, obtaining an associate's or bachelor's degree might help a person stand out in the recruiting process by allowing them to compete with other applicants.
People could consider pursuing a degree in a business, communications, or finance-related sector. A degree in one of these fields may indicate that they are qualified and trained to carry out the primary responsibilities of a church administration.
How Much To Pay a Church Administrator When Hiring
Church Administrators usually earn from $18,000 to $56,500 per year, and their median annual salary is around $39,720. The hourly wages range from $9 to $27, and the median hourly pay is $19.
Frequently asked questions about Church Administrator
What are the daily duties of a Church Administrator?
Managing day-to-day operations as well as keeping track of office supplies and records. Organizing, arranging, and carrying out church events. Assisting in the creation of budgets, the payment of bills, the supervision of payrolls, and the tracking and recording of church revenue through contributions and sales.
What is the median annual pay for Church Administrators?
The median annual pay for Church Administrators is around $39,720. But, the salary number can vary as the wages could be different from state to state.
What skills does a person need to become a Church Administrator?
Some of the most common skills Church Administrators possess are the same as the skills for any other administration-related job. For example, beneficial skills are communication, math knowledge, organization, planning, computer knowledge, customer service, etc.
What does a working environment look like for a Church Administrator?
Church Administrators usually work at the office. They might have a team or a few coworkers, but they also work with parishioners and other church members.
Similar Job Descriptions as Church Administrator