Are you looking to hire a Medical Office Manager to join your company? Then you are in the right place. This Medical Office Manager Job Description Template includes a list of the most critical responsibilities and requirements for this position. It's not easy for everyone to write a good job description that will draw the attention of the applicants you are looking for; that is why we are here to help.
With our applicant tracking system, you can use this Medical Office ManagerJob Description Template to attract qualified candidates, hire the employees you see fit, and save a lot of time. You can also customize this template, add anything you want and post it to job posting sites. We love making this process earlier for you.
What is a Medical Office Manager?
An office manager in a medical facility is responsible for directing, supervising, and coordinating staff and office activities. The importance of this role can mean a long-term impact on any medical facility. Therefore, it is crucial to attracting the best suitable office manager with medical experience for this position. You will need to be fully transparent on the necessary expertise required.
To write a great Medical Office Manager job description, you'll need to look at what's most important to the applicant. Understanding roles and responsibilities may not be as important as the type of medical facility you run. Spend the time to discuss what kind of medical office you run and take the time to explain the WHY behind the importance of the office manager role. Explain how this critical role will help all on your team achieve "success." To a good office manager, success is not always defined by profit. Take the time to showcase the bigger purpose behind your medical office.
Medical Office Manager Job Description Template
We are looking for a qualified Medical Office Manager to run our medical facility and provide quality, cost-effective patient care. You will be responsible for day-to-day operations, budgeting, and maintaining medical and staff records. In addition, you will be responsible for the non-clinical aspects of daily operations in a medical office environment, including physician offices, hospitals, nursing homes, or other healthcare facilities.
As a medical office manager, you should demonstrate excellent organizational skills and perform well in stressful situations. Our position also requires knowledge of healthcare systems operations.
Ultimately, you should be able to ensure steady workflows and uninterrupted service in our medical facility.
Medical Office Manager Duties and Responsibilities
Oversee medical service activities and personnel
Plan and coordinate patient schedules
Maintain budget and billing payments
Keep the budget in check.
Order medical and office supplies
Design and implement office policies and procedures
Supervise office staff, including receptionists, secretaries
Maintain medical and staff records
Ensure positive collaboration between doctors and nurses
Supervise cleaning staff and coordinate maintenance activities when needed
Arrange informational materials for patients
Keep inventory records
Ensure compliance with current healthcare regulations, medical laws, and high ethical standards
Medical Office Manager Requirements and Qualifications
Knowledge and experience in all aspects of billing
Experience in hiring, supervision, and performance reviews
Proven work experience as a medical office manager
Multitasking skills
Proficiency in using healthcare software and computer systems
Ability to handle medical records discreetly
Knowledge of medical issues and terminology
Excellent organizational and time-management skills
Ability to multitask and perform well in stressful situations
Communication skills and customer service orientation
BS degree in Healthcare Administration, Business, or relevant field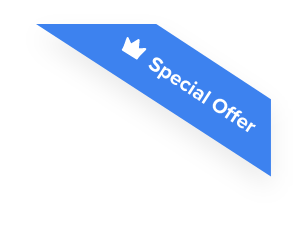 Joshua F.
Redline Electric & Solar

"The best recruiting platform on the market! VIVAHR allowed us to create a dashboard and applicant experience like no other!!"
Get more applicants from the
Best Job Boards
Post for free to 50+ job boards
Unlimited Job Postings
Unlimited Applicants

Recruiting Medical Office Manager Tips
Understanding great medical office managers' personalities and unique traits can help you attract the best. Your office manager in a medical space is uniquely motivated by intrinsic motivators to help, support, and nurture. They rarely are motivated by compensation alone. Instead, take the time to embrace the impact and benefit of your patients' health, safety, and impact.
Once your job description for your Medical Office Manager is written, you can post your job to any of these free job posting sites with one click through VIVAHR.
Sample of Medical Office Manager Job Titles
Medical Office Manager
Medical Office Manager (5+ Years Experience)
Medical Office Manager (Part-Time)
Office Manager (Medical)
Practice Office Manager
Practice Administrator
Healthcare Office Manager
Business Manager for Medical Clinic
Medical Office Manager Interview Questions
Setting up your interview questions can help you build a helpful job description. The newly created job description will help keep your hiring process in alignment. Having the right questions will prepare you to interview great applicants quickly after they apply. Many times, the best applicants will land their new job quickly. Time is of the essence.
Office Manager Situational Questions
What experience have you had previously supported a medical office?
Share a time when you've controlled and built your schedule and responsibilities.
What goals do you set for yourself, and how did you measure success?
Explain a time when you have dealt with a medical crisis and resolved it.
When is a time a patient has been unwilling to listen, and you've been able to control the situation?
Describe a time when you have found conflict with the medical team where you worked. How was it addressed?
What is the most challenging part of being a medical office manager?
How can you promote the core values of an organization through your responsibilities?
What administrative process didn't work well at your previous job?
What to pay a Medical Officer Manager when Hiring?
The average Medical Office Manager's salary falls between the median wages of these two extremes ranging from about $36,000 to around $60-65K annually for professionals with median household experience and an advanced degree or certificate. The upper end of this spectrum ranges just below the national median household income in the United States.
Frequently Asked Questions about Medical Officer Managers
How much does a Medical Office Manager make with experience and an advanced degree or certificate?
The average salary for a Medical Office Manager without the abovementioned credentials falls between $36,000 and around $60-65K annually. The upper end of this spectrum ranges just below the national median household income in the United States. It is not uncommon for those with an advanced degree or certificate to earn up to $70,000 annually.
What is the difference between a Medical Office Manager and a Receptionist?
A Medical Office Manager mainly does marketing, finances, and hiring. They also head up the operations of the office. Whereas receptionists have a ton of different responsibilities that include greeting patients (greeting them by name and offering a welcoming handshake), answering phones for various departments within the office, directing calls where they need to go, giving directions as necessary to those who may be lost in the building or waiting area… And more!
How many hours per week is an average Medical Office Manager working?
The typical workweek for an average Medical Office Manager ranges from 40-45 hours per week, with some flexibility given when Fridays occur with plenty of notice to accommodate personal needs such as attending special events or circumstances.
What are the primary duties of a Medical Office Manager?
The main thing that a Medical Office Manager does is oversee the operations of an office. Besides this, they also have marketing and finance responsibilities and hire employees for various positions in the medical office. They don't work with patients directly but manage all aspects of the office.
Similar Job Descriptions as Medical Office Manager