Are you looking for a tool to help you with your recruitment process? You appear to be in the correct location. This FREE Assistant Manager Job Description Template will act as your major reference as you progress through this process.
With a single mouse click, you may post your job opportunity on 50+ job boards. With VIVAHR, you can send clever, on-brand emails while avoiding spam.
You don't have to sift through a candidate's resume to get phone numbers, email addresses, and other vital information using VIVAHR. Candidates' photographs can be recognized instantaneously, and their social media accounts may be viewed with a single click.
What is an Assistant Manager?
Assistant Managers supervise workers, coordinate schedules, fix equipment, and respond to client complaints or difficulties in office, retail, or food service situations. Assistant Managers assist the General Manager with office workflow modifications, staff assessments, store policy development and implementation, and marketing or promotional event preparation.
Their job is to function as a link between upper-level management and entry-level positions that deal directly with consumers, in order to increase workplace productivity and keep employees happy. They collect input from employees, management, and consumers in order to make necessary changes to corporate practices.
Related Job Titles for Assistant Manager
Secretary
Executive Assistant
Administrative Coordinator
The Top Assistant Manager Skills
| | |
| --- | --- |
| | |
| | Assistant managers serve as liaisons between employees and upper management, as well as between customers and upper management. This professional's ability to effectively communicate information is aided by excellent verbal and written communication abilities. Good communication with coworkers and superiors fosters a good and collaborative work atmosphere, which aids in job success. When you communicate well with your consumers, you may expect more customer satisfaction and potentially more sales. |
| | Interpersonal characteristics such as likeability, positivism, fairness, and composure under pressure may make a major difference in your work performance because assistant managers interact and speak with their team and clients on a regular basis. Because these qualities may develop trust and strong working relationships with coworkers, as well as a reputation for outstanding customer service, a well-liked assistant manager is frequently a more successful assistant manager. |
| | An assistant manager is one of the company's management faces, and he or she must competently represent the company's policies and principles. This role necessitates a thorough understanding of the company, its goods or services, and operations. Your general manager will be more confident in your abilities to take over if necessary if you demonstrate responsibility. Being accountable also gives the general manager and team members confidence that you can handle problems like staff lapses, equipment malfunctions, and delays. |
| | Because an assistant manager is a leadership job, you may improve your leadership abilities to be more successful in the position. Assistant managers are frequently responsible for dealing with workplace issues and resolving disputes, therefore the ability to manage and mediate is critical. You'll also be in charge of a team, so you'll need to be eager to take on new challenges and be able to encourage people. |
| | Because they leverage their superior's aims to achieve team performance, an assistant manager must also listen, grasp, and follow the particular style of their direct manager. |
Assistant Manager Job Description Template (Free) 
We're looking for a new Assistant Manager to join our team who is interested in assisting with the hiring and training of new employees. You'll also help ensure that the team follows corporate regulations, resolve customer complaints, manage the team, and organize the team's calendar. If you want to be a part of it, keep reading. Our work strategy emphasizes cooperation and motivating each other.
It would be good to have work experience as an assistant manager or senior staff member for this job position. It's also a plus if you have a love for customer service and team mentorship. Join our team RIGHT NOW and let's work together, learn and grow!
Assistant Manager Duties & Responsibilities:
Assuring that corporate policies are adhered to.
Controlling expenses to maximize revenues.
Resolving client complaints to their satisfaction.
Maintaining a managerial style that is consistent with the company's best practices.
Assuring the quality and availability of products.
Preparing and delivering staff evaluations.
Creating a timetable for employees.
Assuring a high level of customer service consistency.
Keeping staff motivated and focused on the purpose.
Performing the responsibilities assigned by the general manager in a timely and correct manner.
Assistant Manager Requirements:
A high school diploma or an equivalent degree of education is required.
Work history that has been stable.
Must be self-motivated and interested in self-improvement.
Have the capacity to work alone when necessary.
Play well with others.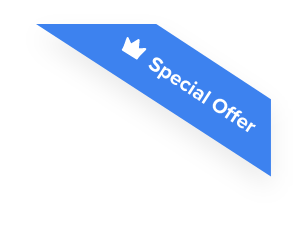 Joshua F.
Redline Electric & Solar

"The best recruiting platform on the market! VIVAHR allowed us to create a dashboard and applicant experience like no other!!"
Get more applicants from the
Best Job Boards
Post for free to 50+ job boards
Unlimited Job Postings
Unlimited Applicants

Sample Interview Questions For Assistant Manager
Use these sample Assistant Manager interview questions to ensure you're on the right track in your hiring process. These questions will aid you in completing the remainder of the application.
Personal
What is driving you to leave your current position?
What are the most significant abilities of an assistant manager, in your opinion?
Why should we hire you instead of someone else?
Human Resources
What strategies do you use to deal with work-related stress if you experience it?
What do you enjoy most about your job as an assistant manager?
In the past, how have you dealt with poor morale?
Management
Tell me about a moment when you had to direct a team and a project using your leadership talents. What method did you use to delegate tasks? Is it a success?
Describe an instance when you had to break the terrible news to your boss.
At our firm, you'll be in charge of delegating assignments to junior employees. How are you going to go about it?
Technical Skills and Knowledge
What actions have you done to advance in your leadership role?
How do you put management principles into practice on the job?
How do you think an executive team function effectively?
What are the Educational Requirements For an Assistant Manager?
In order to work as an Assistant Manager, you must have high school graduation or a GED. A bachelor's degree or post-secondary education is greatly favored in today's employment market, even though it is not needed by some businesses.
Business administration and management are two suggested topics of study. New workers are usually given on-the-job training by most firms. The length and scope of training vary per company, with some requiring particular credentials.
How Much To Pay an Assistant Manager When Hiring
Assistant Managers usually earn from $17,500 to $45,000 per year, and their annual salary is around $32,890. The hourly wages range from $9 to $22, and the median hourly pay is $16.

Frequently asked questions about Assistant Manager
What should you look for in a resume for an Assistant Manager?
An Assistant Manager's CV should highlight their experience in the setting for which you are seeking. An Assistant Manager at a bakery, for example, should have worked in a food service setting, preferably as a Store Associate in another bakery, to demonstrate their expertise in the business.
Assistant Managers are frequently promoted from the inside, so look for noteworthy accomplishments or positive customer feedback on their résumé to discover strong performers.
Resumes for Assistant Manager applicants should emphasize customer service, organization, and experience working successfully as part of a team, in addition to industry expertise.
Do Assistant Managers in various businesses have distinct responsibilities?
Assistant Managers monitor a company's daily operations and ensure that other workers are doing their tasks properly, regardless of their sector. Depending on how their company organizes employee tasks, their actual obligations may differ somewhat.
Ordering and arranging merchandise, developing shop displays, processing returns, closing up the store, and making cash drops from the safe are some of the extra tasks that Assistant Managers at retail locations may have.
Working in an office, Assistant Managers are more concerned with human resources and managing shared areas than with dealing with customers.
With whom does an Assistant Manager collaborate?
Assistant Managers collaborate with Store Associates, Salespeople, Cashiers, Bookkeepers, Custodians, and a variety of other employees to keep a workplace running well.
They also work with General Managers, Regional Managers, Directors, and shop owners to learn about the company's best practices for dealing with various circumstances, resolving employee disagreements, reporting difficulties, and rewarding exceptional performance.
Assistant Managers may contact clients on a daily basis to handle difficult issues that other employees are unable to manage on their own.
What qualities distinguish a competent Assistant Manager?
Good Assistant Managers are empathetic and understanding, with great active listening abilities that enable them to develop bonds with the individuals they supervise as well as with business leadership.
They keep their cool under pressure and are great at resolving problems, whether amongst coworkers or customers. Excellent Assistant Managers are also very creative and can come up with new ways to develop the firm or attract more clients.
Similar Job Descriptions as Assistant Manager