Are you on the lookout for a new and fresh tool for the job recruitment journey? Well, we seem to have the perfect solution for this. As you go through this recruitment process, we prepared and suggested you use our FREE Mail Handler Assistant Job Description Template which will be helpful.
VIVAHR Software is a fantastic method to make the hiring process go more smoothly! Everything in this job description should be known to you as an employer. You may use the skills, responsibilities, and qualifications you have to help you create a compelling job advertisement and find the ideal applicant.
Our VIVAHR dashboard makes keeping track of what's going on in your hiring process a breeze. There's real-time résumé data, interview scheduling, and application evaluation.
What is a Mail Handler Assistant?
A Mail Handler Assistant works in a postal office's mailroom, sorting and preparing batches of mail for distribution by Carriers. They'll use machines and other sorting equipment to arrange mail and transfer bulky parcels.
Mail Handler Assistants will also put these things onto vehicles for distribution to various homes and businesses by Mail Carriers. Mail handlers can also serve as clerks at the front desk of the post office, selling stamps and boxes to customers and answering inquiries.
They'll also weigh various items to assist customers in applying the proper postage, ensuring that they comply with postal standards and arrive at their destination on time.
Related Job Titles for Mail Handler Assistant
Mail Carrier
Mail Clerk
City Carrier Assistant
The Top Mail Handler Assistant Skills
| | |
| --- | --- |
| | |
| Interpersonal Communication | Mail Handler Assistants must be polite and have written and verbal communication skills because they engage with a variety of workers, supervisors, and patrons on a daily basis. They must know the difference between crucial communication skills and realize when to use them. |
| | Mail Handler Assistants are required to deliver mail in all weather conditions. They must be able to stand and walk for extended periods of time while carrying big bags and parcels. Their duty includes a lot of will and strength in order to deliver everything in order and on-time schedule. |
| | For a variety of reasons, timely delivery of mail and shipments is critical. As a result, mail handlers must be extremely dependable. Dependency is very important due to the importance of delivery and packages. |
| | Mail handler Assistants must be extremely ethical since they are entrusted with a variety of valuables and sensitive information. This information must lead to a good hand which means ethics is crucial in these situations. |
| | Mail Handler Assistants must be extremely comfortable working alone, despite the fact that they interact with many people throughout the day. They must be confident enough to deliver tasks and issues by themselves since on many occasions individual work is required. |
Mail Handler Assistant Job Description Template (Free) 
We're looking for a hardworking, physically fit Mail Handler Assistant who has some mail processing experience and is available to work six days a week, including night hours. Mail handling helpers will lift, transport, and move packages and bundles weighing up to 70 pounds, as well as operate forklifts and other gear. They'll also be in charge of sorting all incoming mail, working canceling machines, aiding in the supply room, and keeping work environments tidy.
Successful mail handling assistants should have an excellent knowledge of the English language and be able to rapidly and properly check names and numbers. They must also be able to tolerate the physical demands of the job and remain drug-free for the duration of their employment. Are you ready to board? Let's do this together, apply TODAY!
Mail Handler Assistant Duties & Responsibilities:
Unloading trucks, moving mail bags, and weighing arriving sacks.
Operating forklifts.
Keeping the mailroom stocked.
Putting together advertising materials.
Distributing mail to several carriers.
Getting in touch with courier services.
Loading trucks.
Mail Handler Assistant Requirements:
Physical fitness and good health.
Exams that are relevant.
Availability to work nights, weekends, and night shifts.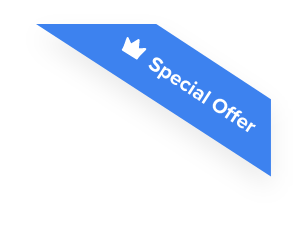 Joshua F.
Redline Electric & Solar

"The best recruiting platform on the market! VIVAHR allowed us to create a dashboard and applicant experience like no other!!"
Get more applicants from the
Best Job Boards
Post for free to 50+ job boards
Unlimited Job Postings
Unlimited Applicants

Sample Interview Questions For Mail Handler Assistant 
Use these sample Mail Handler Assistant interview questions at this stage in the hiring process. They are guiding you into completing the remainder of the application and selecting the best candidate for the job. Are you ready to find our ideal candidate?
Personal
Do you have a delivery truck driver's license?
Are you able to drive for four or more hours every day?
Are you able to work outside in all types of weather?
Human Resources
What makes you want to work as a delivery person?
What are your long-term postal service objectives?
Are you considering a career in this field?
Management
What methods do you use to organize, schedule, and prioritize your tasks?
Describe a successful approach for sorting and organizing parcels in your delivery van.
When it comes to delivering items, how do you manage your time?
Technical Skills and Knowledge
How much customer service experience do you have?
Can you tell me about a moment when you had to deal with a dissatisfied customer?
In your prior work, how have you demonstrated your dependability?
What are the Educational Requirements For a Mail Handler Assistant?
A high school diploma or its equivalent is required for the position of Mail Handler Assistants. Candidates for the position of Mail Handler Assistant must pass a postal service exam as well as a test demonstrating their ability to check names and numbers quickly and accurately.
During their initial weeks on the job, candidates undergo on-the-job training and shadow more experienced personnel. When they begin working, they will be able to see and learn all procedures.
Mail Handler Assistants must also be citizens or permanent residents of the United States, and they must be 18 years old or older. Mail Handler Assistants must pass drug tests and register with the selective service if appropriate before being employed.
How Much To Pay a Mail Handler Assistant When Hiring
Mail Handler Assistants usually earn from $15,500 to $41,500 per year, and their median annual salary is around $31,941. The hourly wages range from $8 to $20, and their median hourly pay is $15.

Frequently asked questions about Mail Handler Assistant 
To whom does a Mail Handler Assistant answer?
Mail Handler Assistants are in charge of managing the efficiency of the whole post office at most post offices. If a Mail Handler is having trouble with a particular customer, they may frequently seek assistance from the Mail Room Supervisor. Mail Room Supervisors will also provide training to Mail Handlers.
In what kinds of environments do Mail Handler Assistants usually work?
Mail handlers often spend most of their time in a mailroom, where they organize and route mail. They may also load and unload numerous postal vehicles while working outside on their feet.
Mail handlers may also spend the majority of their time running huge gear to assist in the organization and transportation of larger goods. Some Postal Handlers are also assigned to work in the front office, where they are responsible for answering customer concerns and resolving mail difficulties.
When Mail Carriers have a high number of packages and letters to deliver in a single day, a Mail Handler may accompany them on the road, assisting them in delivering these packages to the appropriate houses or companies.
What qualities to look for in a good mail handler assistant?
To identify crucial addresses or other postal information quickly and appropriately organize distinct mail pieces, a superb Mail Handler must be detail-oriented. An amazing Mail Handler candidate should have high physical stamina because they are frequently on their feet and transporting heavier goods.
Mail Handlers must frequently cooperate with other team members, therefore effective communication skills are also essential. They also employ similar verbal communication abilities while interacting with customers at the post office's front desk.
What makes a Mail Handler Assistant different from a Mail Carrier?
A mail handler assistant and a Mail Carrier have different roles and duties, even though they both work at a post office and handle numerous packages and mail items. The Mail Handler Assistant will usually sort and prepare the mail before loading it into the Mail Carrier's vehicle.
These things will be taken by the Mail Carrier, who will deliver them to each house or company along their allotted route. They're also in charge of gathering signatures for specific postal items as well as collecting money for postage-due letters and parcels.
When the mailroom is very busy, the Mail Carrier may be called upon to help Mail Handlers Assistants in sorting and preparing mail for delivery. Similarly, if the Mail Carrier has a large number of packages to deliver.
Similar Job Descriptions as Mail Handler Assistant