If you have an open position for a Montessori Teacher, we will help you find the best person for the job. Our Montessori Teacher Job Description Template is composed to help different organizations find reliable and qualified employers for their teams. The template contains all the necessary details and requirements to attract the best candidates, and it is fully customizable. Using the VIVAHR hiring software, you can reach and track candidates, and it also helps you post your template on all relevant hiring websites.
What is a Montessori Teacher?
Montessori teachers are experts in the Montessori approach to education. They have taken courses and completed practicums with a certified trainer covering everything from child development to material preparation to class management. The coursework they complete will give them enough knowledge about elementary-aged children so that they can comfortably teach those age groups without any formal training.
The children are independent learners, and the teacher's role is to guide them through their journey of exploration with hands-on activities. They do this by modeling a lesson in front of the students, guiding discussions where applicable, and assisting them as needed (for example, if they need help building a tower). The idea behind Montessori education is that the children will learn through their explorations and become self-directed learners.
This means that Montessori teachers need to be calm, patient individuals who can create a safe environment for learning without standing in front of students at all times. It also helps if they're creative thinkers to come up with new activities to engage the students.
Related Job Titles for Montessori Teacher
Montessori Classroom Assistant
Middle School Teacher
Kindergarten Teacher
The Top Montessori Teacher Skills
| | |
| --- | --- |
| | |
| | Montessori is all about children progressing at their own pace. Being good at observing students can help you guide them in the right direction. This can also help you know when a child is ready to move on to another level or accomplish something great in terms of progress. |
| | Because Montessori uses different techniques for teaching, it requires special skills and a deep understanding of the program. After you receive a college degree in order to become a Montessori teacher you must complete a specialized teaching program. This can take up to a year to complete or two consecutive summers. You must also have a year-long internship to be considered for the position. |
| | Being creative is important for becoming a Montessori teacher, due to the creative way the classroom is set up. Opening up students' imagination and creativity is not easy, especially when you need to guide them. This allows them to be innovative and build ideas that will help them progress along the way. |
| | One of the critical skills a Montessori Teacher should have is excellent communication. This job requires working with many children, their families, and colleagues; thus, to effectively understand certain children's needs and pass on knowledge a Montessori Teacher should be good at communicating and explaining lessons to children with patience and compassion. |
| | You are in charge of a whole classroom filled with children. This requires a bit of authority and leadership, keeping the classroom calm yet inspired and motivated is not an easy task. You should be confident yet compassionate, have great patience and understanding, but most of all you should know how to create a stimulating learning environment. |
Montessori Teacher Job Description Template (Free)
We are searching for an accredited Montessori teacher to join our school who is reliable and innovative. As a Montessori teacher, your duties and responsibilities will include creating stimulating learning environments for children of all ages, lesson plans that develop emotional, social, and intellectual skills. You will also be communicating with parents and assessing children's individual needs if wanted. Our ideal candidate is someone who enjoys and embraces alternative learning as well as understands the importance of nurturing and guiding children. If you consider yourself to be all of the above, then feel free to apply. Any candidate with a bachelor's degree in childhood teaching or a similar area of study along with a completed training program is welcome to apply.
Montessori Teacher Duties & Responsibilities:
Creating creative lesson plans and curriculums that will include learning exercises catering to the students' needs and abilities
Observing and assessing children's progress and needs
Guiding students in a stimulating classroom environment
Make all children feel comfortable and at ease while motivating them and exploring their ideas and imagination
Creating student reports and building trusting relationships with students, parents, and colleagues
Monitoring student process
Setting an example for students being a role model instilling good values
Taking students on field trips and taking care of them while participating in school activities
Helping colleague train other teachers
Montessori Teacher Requirements:
Completed training at a Montessori accredited center
Bachelor's degree in early childhood teaching or similar area of study
Excellent communication skills
One year internship at a Montessori institution
Understanding of the program and passion for alternative education
Ability to teach a large group of children of different ages
Being a role model for children
Ability to multitask and organize learning programs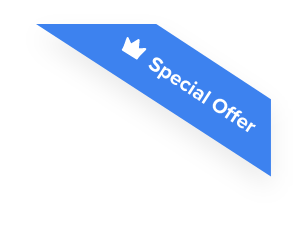 Joshua F.
Redline Electric & Solar

"The best recruiting platform on the market! VIVAHR allowed us to create a dashboard and applicant experience like no other!!"
Get more applicants from the
Best Job Boards
Post for free to 50+ job boards
Unlimited Job Postings
Unlimited Applicants

After you've gathered all of the submitted applications, try these sample
interview questions for a Montessori Teacher
. These queries may help you narrow down your options and select the best candidate for the position.
Sample Interview Questions For Montessori Teacher
Personal
What is your previous work experience?
What are the reasons you chose to become a Montessori teacher?
Where do you see yourself in five years?
Human Resources
Did you ever resolve a conflict between two children? Describe it.
What would you do if another teacher was not treating a student following the school's policies?
Management
What would you say is the most important trait for your profession?
Can you give an example of an effective lesson plan you created?
Technical Skills and Knowledge
What are some of the essential principles of a Montessori education?
How do you create a good learning environment?
Are you able to handle a significant number of students?
What are the Educational Requirements For a Montessori Teacher?
You must have a bachelor's degree in early childhood teaching, education, or a related area of study for this position. All Montessori Teachers must complete specialized training for this method of teaching. The most highly regarded is the Association Montessori Internationale.
How Much To Pay a Montessori Teacher When Hiring
A Montessori teacher can earn between $10.53 and $28.00 per hour depending on location and place of employment, and previous experience. The median for this position is $15.35 per hour, which adds up to $31,930 annually.
Frequently asked questions about Montessori Teacher
How can a Montessori teacher pay equal attention to so many different students?
Just like parents know their child's temperament and learning styles, teachers develop this sense for each child in the classroom. They spend a lot of time with them and build relationships and learning programs that help them progress.
Does it take a long time to become a Montessori teacher?
Firstly you must finish a bachelor's degree, and then you must complete a training program that lasts about a year. So, it takes up to 4-6 years to become a Montessori teacher, depending on your pace.
Will I have a hard time finding a job as a Montessori teacher?
No. You will have quite an easy time finding employment. According to the North American Montessori Teachers Association, the demand for trained Montessori teachers far outweighs the supply. The Bureau of Labor Statistics forecasts an 11% job growth for preschool teachers by 2022.
How long does the certification process take?
Montessori teachers are certified after completing a course of study and passing an examination for Montessori teacher training, which typically takes one year to complete. This is often broken up into two semesters, with each semester lasting six months. The tuition for the certification course ranges from $1500 – $2000.
What type of education is a Montessori teacher qualified in?
Montessori teachers are trained to work with children ages three through twelve years old, but not only at this age range. They also have training and experience working with special needs learners and parents with children from birth up to twelve.
Similar Job Descriptions as  Montessori Teacher