You're searching for a fresh approach to recruiting? You've arrived at the correct location. We give you our FREE Substitute Teacher Job Description Template, which will come in helpful while you go through this challenging procedure.
Our VIVAHR Software is a terrific way to streamline your hiring process! You may use the skills, responsibilities, and credentials to create a compelling job advertisement and hire the ideal candidate. Metrics are important for any company, big or small, to track. With automated reporting, businesses can see all of the data that matters in one place.
What is a Substitute Teacher?
Substitute Teachers serve in public or private schools to provide emergency classroom support, fill long-term absences, or cover a class during a transition phase. They take tasks on a flexible schedule and may be called in to fill in on school days in the morning.
During class hours, substitute teachers keep track of attendance, conduct quizzes and examinations, explain assignments, collect homework, and offer general supervision.
Substitute Teachers work with pupils one-on-one or in groups to ensure that the regular curriculum is followed. They provide guided instruction on their topic by reading lesson plans and teaching them to the pupils.
Related Job Titles for Substitute Teacher
Teacher
Assistant Teacher
Preschool Teacher
The Top Substitute Teacher Skills
| | |
| --- | --- |
| | |
| | As they get to know kids, substitute teachers employ interpersonal skills to communicate with them and create trust. Active listening, empathy, and verbal and written communication are all important abilities substitutes may learn in order to provide classroom teachings and engage with students. |
| | When the lead teacher is absent, a replacement teacher assumes command of the classroom. Substitutes direct pupils and maintain control over the learning environment. Another important leadership attribute for substitute instructors is initiative. This attribute may be demonstrated by substitute teachers modifying teaching programs and responding to students during class. |
| | Substitute instructors employ critical thinking skills to respond to student queries and to choose how to lead students if instructions are unclear or if unforeseen circumstances develop. Substitutes can read and adjust lesson plans with the use of critical thinking abilities. |
| | Substitute instructors offer lessons and clarify assignments to pupils using public speaking abilities. A strong presenter has a clear speaking voice, adequate loudness, and maintains eye contact. These skills are also important for maintaining the class's attention during the lesson. |
| | Another important attribute for every educator is the ability to manage a classroom in order to establish a safe and productive workplace. Substitute instructors who develop this skill will be more equipped to deal with the difficulties of working in a new setting. |
Substitute Teacher Job Description Template (Free) 
We're looking for a confident and experienced Substitute Teacher to join our team. We're interested in you if you're a nice and competent professional with an interest in education. Assigning assignments, supervising classroom activities, and producing reports will be among your responsibilities.
You should have an in-depth understanding of good teaching strategies that guarantee learning is a comfortable and meaningful experience to succeed in this profession. With a solid grasp of the English language, our ideal applicant has outstanding interpersonal and organizational skills. This is a chance for you if you are comfortable and open-minded in educating people. Apply today to be a part of this exciting journey.
Substitute Teacher Duties & Responsibilities:
Follow the curriculum and lesson plan that the regular teacher has assigned.
Follow the processes and meet the objectives of the lesson.
Assign homework and explain it.
Supervise pupils in areas other than the classroom, such as the corridors and cafeteria.
Follow all school laws and procedures.
Take attendance and keep track of your daily notes.
Maintain a clean and organized environment in the classroom and at work.
Oversee the typical classroom activities and rhythms.
Make a report for the teacher when they come back.
Substitute Teacher Requirements:
A high school diploma or a comparable certification is required.
A teaching bachelor's degree is desirable.
Obtain a teaching certificate or work as a substitute teacher.
A minimum of two years in a similar position is required.
Detail-oriented and able to follow written and spoken directions are required.
Excellent interpersonal and communication abilities.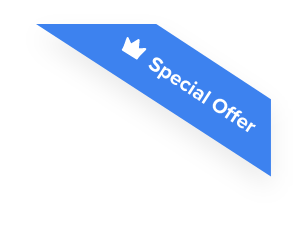 Joshua F.
Redline Electric & Solar

"The best recruiting platform on the market! VIVAHR allowed us to create a dashboard and applicant experience like no other!!"
Get more applicants from the
Best Job Boards
Post for free to 50+ job boards
Unlimited Job Postings
Unlimited Applicants

Sample Interview Questions For Substitute Teacher
Use these example substitute Teacher interview questions to keep the recruiting process moving in the correct path and assure favorable results. These questions will assist you in filling out the rest of the application and identifying qualified individuals.
Personal
What do your coworkers think your best traits are?
What motivates you to work as a substitute teacher?
What is your proudest achievement?
Human Resources
What qualities do you believe constitute a good substitute teacher?
How would you describe your experience as a teacher?
What methods do you use to handle your substitute teaching responsibilities?
Management
Explain to the permanent teacher how you make reports.
How do you stay up to date with substitute teaching methods?
Describe how you respond to a student's query if you don't know the answer right away.
Technical Skills and Knowledge
How would you deal with a pupil that disobeys the rules?
Describe a regular weekday in your own words.
How do you approach the curriculum and responsibilities assigned by the teacher?
What are the Educational Requirements For a Substitute Teacher?
Substitute Teachers must have at least a bachelor's degree in education or a related field, while most districts prefer candidates with bachelor's degrees in education or a related field. Some districts need certification for substitute teachers, while others do not.
Any training programs or teacher preparation courses that indicate the candidate's expertise with excellent teaching methods and classroom management would also be a benefit.
How Much To Pay a Substitute Teacher When Hiring
Substitute Teachers usually earn from $15,500 to $39,000 per year, and their median annual salary is around $28,334. The hourly wages range from $8 to $19 and the median hourly pay is $14.
Frequently asked questions about Substitute Teacher
What's the difference between an Assistant Teacher and a Substitute Teacher?
Substitute Teachers are educators that fill in for a class on a temporary basis, whereas an Assistant Teacher is a permanent position that assists a Lead Teacher on a regular basis. Substitute Teachers fulfill the same fundamental responsibilities as the educator they are replacing.
Assistant Teachers are junior teachers who prepare materials for classroom assignments and provide one-on-one assistance to pupils while the Lead Teacher conducts the class.
Substitute Teachers often have a teaching certificate, whereas Assistant Teachers are generally in the process of obtaining their certification and using the job to observe and acquire hands-on experience in a real classroom.
What are the responsibilities of a Substitute Teacher on a daily basis?
Substitute Teachers go through their emails to review the basics of their job for the day or week. They search the Teacher's desk for information on the day's lesson or the topic that the class is presently studying.
They may assign in-class reading, distribute worksheets, conduct quizzes, or show an instructive film, depending on the material provided. When necessary, substitute teachers take attendance and sign hall passes during class.
Substitute Teachers grade assignments and offer comments based on the answer key provided by the teacher, and they may produce a memo with pertinent information for the teacher.
What qualities do you look for in a good Substitute Teacher?
Good Substitute Teachers have a cheerful attitude that allows them to immediately form relationships with pupils and gain respect in the classroom. This makes managing classroom conduct and enforcing compliance with school standards much easier.
Successful substitute teachers are versatile and flexible enough to teach subjects and grade levels in which they have little or no prior expertise. They are resourceful, knowing where to get appropriate resources and how to learn about where children are in the curriculum from them.
They can also lead a lesson and improvise instruction plans because they are great public speakers.
What should you look for in a resume for a Substitute Teacher?
Pay attention to the breadth of a substitute teacher's previous teaching experience before employing them. The most qualified applicants will have volunteered for a variety of teaching positions, providing them the abilities and expertise to adapt to practically any classroom setting.
To demonstrate their commitment to becoming an educator and remaining current on educational developments, strong applications contain information about their current qualifications and recent professional development.
Similar Job Descriptions as Substitute Teacher