Do you struggle when creating a captivating job description? Are you looking for an easier way to find suitable candidates for your company? Our FREE Elementary School Teacher Job Description Template has everything you need, from duties and responsibilities to the skills one needs to be a successful Elementary School Teacher.
Try using our Elementary School Teachers Job Description Template and combine it with VIVAHR software for best results. You can adjust the template however you please, create an eye-catching job description, and add it to job posting sites.
What is an Elementary School Teacher?
An elementary school teacher is someone who teaches children from kindergarten all the way through fifth and sixth grade, depending on the state. Elementary school teachers are certified and have a license for teaching and they are usually assigned to focus on a specific grade level. They work during school hours and sometimes overtime, report to principals, and communicate with parents about their child's progress while ensuring a safe and nurturing learning environment.
When interviewing candidates try and look for someone who is passionate about teaching and has great leadership abilities, avoid candidates who lack patience and compassion.
Related Job Titles for Elementary School Teacher
Daycare Director
Teacher
Child Care Provider
The Top Elementary School Teacher Skills
| | |
| --- | --- |
| | |
| | Creating an engaging course for students is not always an easy task. This is why it is good to have strong critical-thinking skills. Maintaining a safe and nurturing environment while setting goals for students should be in your best interest. |
| | Certain students might need more time to understand something or finish an assignment. It is your job to make sure they don't feel any pressure or like they are going to fail. Encourage your students and be patient. Teachers should help in maintaining a balance in the classroom and create unique programs for students with unique abilities. |
| | Elementary school teachers interact with parents, students, and colleagues daily. Teachers communicate in both written, verbal, and body language. Giving feedback on assignments or reading your students' body language is equally important. You should be able to present concepts in an understanding way to your students and help them resolve any issues or complications while still keeping them engaged. |
| | A good teacher is well organized. The classroom should have all the books and technology in place as well as pens, whiteboard markers, and other materials that are easily accessible to students. However, you should make sure that things like scissors or tape are out of reach for the students and can only be used under supervision. You should also make sure your schedule is organized and precise with a learning goal for your students. |
| | Sometimes it is difficult to handle a classroom full of students. This is why you need to have great leadership skills, you should be able to lead a classroom and create an example for them. Being a good leader will also help you advance to some higher positions over time. |
Elementary School Teacher Job Description Template (Free)
We are currently looking for a communicative and passionate elementary school teacher to educate our school's students. In this position, you will be expected to make a school curriculum for our students and conduct activities and assignments daily. You will also be responsible for creating a safe and nurturing environment in the classroom in compliance with relevant rules and regulations. We are looking for someone creative and imaginative when it comes to creating a suitable program for our students.
To become a successful elementary school teacher, you should demonstrate great leadership skills and patience. Our ideal candidate is someone who holds a valid license and a bachelor's degree.
Elementary School Teacher Duties & Responsibilities:
Creating assignments and activities for students daily
Administering tests and providing progress reports
Meeting with parents to discuss any student issues
Attending staff meetings and giving proposition for school policies
Creating a safe, positive, and appropriate learning environment that is conducive to learning
Preparing for providing lesions and teaching assigned classes
Advancing interpersonal relationships with students and coworkers
Upholding discipline policies and supporting standards of classroom behavior
Communicating efficiently with students, parents, and colleagues
Making a curriculum that is fun for students weekly
Elementary School Teacher Requirements:
Bachelor's degree in elementary school education
State license for teaching
Excellent communication skills
Proficiency in teaching strategies and methods
Great leadership skills
Outstanding organizational skills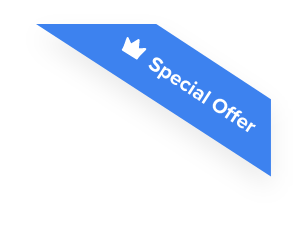 Joshua F.
Redline Electric & Solar

"The best recruiting platform on the market! VIVAHR allowed us to create a dashboard and applicant experience like no other!!"
Get more applicants from the
Best Job Boards
Post for free to 50+ job boards
Unlimited Job Postings
Unlimited Applicants

Sample Interview Questions For Elementary School Teacher
Picking out the right candidates can be difficult. We've created a list of sample interview questions for Elementary School Teachers that will make this process easier for you. Feel free to check out our ultimate list of interview questions for more recommendations.
Personal 
What motivated you to become an elementary school teacher?
Where do you see yourself in five years?
Tell me a little bit about your background?
Human Resources
How would you handle a situation in which two students are getting into a fight?
How important is teamwork in your opinion?
How do you deal with a parent who is in denial about their child's behavior?
Management
What would you define as bullying and how do you identify it?
How would you encourage shy students to participate?
What is your trick to keeping the students' attention in class?
Technical Skills and Knowledge
Do you have a fun way of presenting lessons?
Give me some examples of your previous working schedule during class?
Are you familiar with working with children with learning disabilities?
What are the Educational Requirements For an Elementary School Teacher?
To become an Elementary teacher you should at least have a bachelor's degree as well as a license and certificate for teaching. In college, pay attention to classes such as child psychology and educational statistics. This will help you understand your students better and help you become a great teacher.
How Much To Pay an Elementary School Teacher When Hiring
The salary of an elementary school teacher varies based on the previous job experience and education as well as the location (state/city) of the office or company they are employed in. An elementary school teacher often earns between $39,381 and $81,560 yearly. The hourly wages go from $19 to $39. The median annual salary is $60,169, while the median hourly wage is $29.

Frequently asked questions about Elementary School Teacher
What is the job outlook for an elementary school teacher?
The job outlook for an elementary school teacher is expected to rise by 3% from the years 2018 and 2028, according to The United States Bureau of Labor Statistics. The demand for teachers rises in areas where there is a high number of new students enrolling. This can be in both rural and suburban school districts.
Can you teach in elementary school while you are earning your certification?
During this time you cannot work as a full-time elementary school teacher but you can gain some experience by teaching support positions such as a substitute teacher.
If you have a different major can you become an elementary school teacher?
There are a lot of states that have created alternative pathways for people who have graduated with different majors that are not related to education. For them to become elementary school teachers they must complete a teacher preparation course and an internship. They also have to pass a licensing exam and apply for a license.
What are some of the advancement opportunities for this position?
Elementary school teachers can advance to management-level positions such as assistant principal or principal if they continue to earn a postgraduate degree in education administration.
Similar Job Descriptions as Elementary School Teacher