With our FREE Online English Teacher Job Description Template, you should be able to discover a competent and trustworthy worker for your business if you are in the early stages of the hiring process. Having the right team on your side is critical for any new team addition. If you trust us throughout the employment process, the results should be faster.
VIVAHR software allows you to stay in touch with current and past prospects, enhancing your hiring reputation and increasing conversion rates. Furthermore, utilizing your cultural profile builds an emotional connection, which studies suggest is vital to the modern prospect. Metrics are critical for any firm, large or small, to track. Companies can view all of the data that matters in one place with automated reporting.
What is an Online English Teacher?
Teachers in public and private institutions lead classrooms to teach pupils and help them grasp academic knowledge. They design curricula, worksheets, lectures, and interactive lessons for students, utilizing a variety of teaching approaches to reinforce important material.
Throughout the course, Online English Teachers keep an eye on the class and employ ways to remediate inattentive conduct without disrupting the other pupils. They develop trust with pupils as a means of controlling their conduct and encouraging active involvement in class.
Teachers use grading rubrics to assign grades to work and provide comments to students that they may utilize in future courses. They keep tabs on each child's development and meet with them to figure out how to accomplish testing goals.
Online English Teachers and parents may also meet to discuss further help and accommodations.
Related Job Titles for Online English Teacher
Teacher Assistant
ESL Teacher
Teacher
The Top Online English Teacher Skills
| | |
| --- | --- |
| | |
| Excellent English, Vocabulary and Grammar Skills | It may seem self-evident, but Online English Teachers must continue to improve their language abilities. Pupils must be able to comprehend what teachers say. |
| | Actors and Online English Teachers have a lot in common. To retain the pupils' attention during a lecture and maintain their interest, teachers must put on a show. |
| Develop Teaching Materials | Although often teaching English from course textbooks, teachers should generate content for use in class that will interest and challenge the students. Online English Teachers that generate excellent resources are well-liked by their pupils and receive positive comments. |
| Identifying Strengths and Weaknesses | To start pupils talking right away, teachers need to be able to ask the right questions. This will assist them in quickly learning how to customize the lesson to match their requirements. Identify methods to prolong the lesson if it's too simple, and if it's too difficult, find little parts where they can succeed, and help them in the difficult portions. |
| Ability to Use Props and Visuals Effectively | Using objects and images is an important part of teaching English online, and it can be a lot of fun! When you utilize props successfully, you are deliberate about when and how you use them, with the goal of bringing your lesson to life! |
Online English Teacher Job Description Template (Free) 
We're seeking a dedicated Online English Teacher to join our team of experts. As an online English teacher, you'll be responsible for creating lesson plans, presenting learning materials, and keeping track of students' progress. Are you up to the task? We're seeking someone to join our team, and you could be the right match.
You should be devoted to enabling learning in a secure and supportive atmosphere if you want to be a successful online English teacher. Top applicants will show a reflexive approach to teaching. Join us TODAY if you're ready to go on this adventure with us. Sometimes all it takes is a little prodding to get you on your road to your ideal employment. Are you all set?
Online English Teacher Duties & Responsibilities:
Preparing and presenting lessons to help pupils improve their reading, writing, and speaking abilities.
Creating teaching materials like notes and quizzes.
Assigning exercises to aid in the consolidation of learning content by pupils.
Adjusting teaching approach to meet the requirements of your pupils.
Managing interpersonal interactions in the classroom.
Reporting on the progress of students.
Keeping our learning software up to date.
Assuring that your equipment is always in good operating order.
Online English Teacher Requirements:
A bachelor's degree in education with a focus on English is required (or equivalent).
Prior teaching experience in English, particularly in a comparable setting.
Excellent communication abilities.
Laptop or desktop computer with a high-definition webcam.
Have access to an Internet connection that is both fast and dependable.
Outstanding computer capabilities.
Well-organized.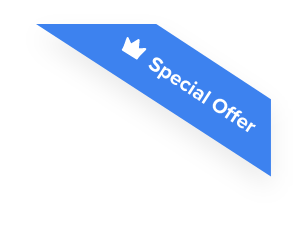 Joshua F.
Redline Electric & Solar

"The best recruiting platform on the market! VIVAHR allowed us to create a dashboard and applicant experience like no other!!"
Get more applicants from the
Best Job Boards
Post for free to 50+ job boards
Unlimited Job Postings
Unlimited Applicants

Sample Interview Questions For Online English Teacher
Use these sample Online English Teacher interview questions to ensure you're on the right road in your hiring process. It's time to get to work and find your ideal candidate!
Personal
Do you speak any other languages besides English?
What is your approach to teaching?
Is it possible for you to define your teaching style?
Human Resources
What tactics do you use to assist English language learners to succeed?
What technologies do you use to engage and help English language learners?
How do you plan for ESL students who don't speak English, change classes for them, and accommodate them?
Management
​​Could you elaborate on your classroom management strategies?
How can you help ESL students who are having trouble grasping new concepts?
What would you do if you had to deal with ESL kids who have learning disabilities?
Technical Skills and Knowledge
What qualities do you believe constitute a good educator?
What traits do you believe an Online English Teacher should possess?
What is your teaching strategy?
What are the Educational Requirements For an Online English Teacher?
Teachers' education requirements differ by state in the United States. Employers often want individuals who have earned a bachelor's degree in a discipline similar to the topic they plan to teach from a four-year institution or university.
Instead, Online English Teachers may obtain a bachelor's degree in elementary education. Candidates may also be needed to have relevant teaching certificates and licensing in order to meet state requirements. A good candidate may also be pursuing or already possessing a master's degree in education.
How Much To Pay an Online English Teacher When Hiring
Online English Teachers usually earn from $20,000 to $52,000 per year, and their median annual salary is around $40,230. The hourly wages range from $10 to $25, and the median hourly pay is $19.

Frequently asked questions about Online English Teacher
What is the distinction between a Tutor and an Online English Teacher?
Teachers and tutors are both educators that assist pupils in comprehending educational topics, but their roles are distinct. Online English Teachers provide lessons to groups of students based on school requirements on what subjects to cover in each unit. They supervise a group learning environment and endeavor to ensure that all of their pupils have access to education.
Tutors often work one-on-one or in small groups with students who want extra assistance in a particular topic. Students who wish to improve their grades can engage a tutor for one-on-one teaching and instructions on how to finish tasks. Tutors concentrate on a single student at a time, customizing their teaching methods to fit their mentality. They also instruct.
What characteristics make an excellent Online English Teacher? 
Teachers who desire to make a difference in their kids' education are industrious, enthusiastic, and motivated. They like working with pupils in their grade level and understand the difficulties that youngsters face at school.
The finest Online English Teachers are genuinely involved in their students' success and pay close attention to each student's educational requirements. They're patient and can keep a cool demeanor in high-stress situations, diverting disruptive behavior while establishing a favorable relationship with kids.
What are the responsibilities of an Online English Teacher on a daily basis?
During the school year, Online English Teachers work Monday through Friday, with the possibility of taking on extra obligations such as teaching Saturday school or summer school programs. Online English Teachers develop lesson plans for each class before heading to work.
They practice giving presentations, copying worksheets, and arranging their resources. They greet pupils as they enter the classroom and supervise them through a simple warm-up exercise.
Online English Teachers ask questions, answer to pupils, and urge them to engage during the class. They are in charge of proctoring examinations, leading debates, and organizing projects.
Teachers meet with students one-on-one to talk about their interests and difficulties. They provide accommodations for pupils in order to assist them to accomplish their academic goals. Helping with morning pickup and other duties are also part of the job description.
To whom does an Online English Teacher report?
Teachers frequently have a great deal of autonomy in their classrooms, but they must report to a few different management in order to be held accountable. Online English Teachers are responsible for keeping track of each student's development and reporting on classroom results and test scores to the Head Teacher, Principal, and Superintendent.
School administrators may monitor instructors in the classroom in order to offer feedback on their teaching methods and to share student management resources.
Head teachers provide Online English Teachers instructions on what curriculum and projects to focus on in class, as well as district requirements. Online English Teachers also keep in touch with the School Counselor to keep them up to date on their kids' emotional and behavioral issues.
Similar Job Descriptions as Online English Teacher