There is no question that every employer wants only the best for the business. No matter what job title we are talking about, some skills, qualifications, and requirements are a must. In today's article, we will present to you this FREE Teacher Job Description Template that contains every detail about this title so that you can make an informed decision when choosing your next employee.
Once you adjust and customize this template according to the specific needs and qualifications that your workplace requires, it will be ready for posting on job boards and job posting sites. Prepare yourself to meet qualified candidates and make the right choice. Another thing that will make your hiring process much easier is our VIVAHR Software. Check it out!
What is a Teacher?
Teachers are professionals who serve as role models, mentors, or advisors for their students and play a huge role in shaping their lives at an early age. They are responsible for teaching and conducting classes according to the national curriculum guidelines within their specific areas. They also prepare lesson plans, assign homework, and grade tests. They create and distribute accurate, complete, and educational content to students.
Moreover, Teachers document and oversee the progress and development of their students and help them expand their interests and skills. Their job is to inspire, motivate, and encourage students and create an atmosphere in the classroom that is appealing for everyone.
Related Job Titles for Teacher
Substitute Teacher
Pedagogue
Tutor
The Top Teacher Skills
| | |
| --- | --- |
| | |
| | A single class can have students of various intellectual abilities and learning styles. There are no two students that learn or understand the material in the same way. The Teacher's responsibility is to be patient with students that may have difficulties with learning and keeping up. |
| | Some students may find the particular subject boring or monotonous. However, that doesn't mean that subject is not important for their education. It is up to the Teacher to make the class interesting, proactive, and diverse. In that way, everybody gets to enjoy the class and the material! |
| | An average Teacher has a classroom of 30 or more students. That is why excellent organization skills are extremely important. Well-organized Teachers will have pens, markers, papers, and books in an easily accessible place for a productive and effective class. |
| | Teachers may have students of different nationalities, cultural or ethnic backgrounds in their class. Ethnic refers to the fact that the Teacher is obliged to give the same amount of attention and time to every student and ensure that other students accept them as their classmates and friends as well. |
| | In today's digital world, computers became a frequent aid in the classroom. Teachers typically use computers to formulate lesson plans, study guides, worksheets, and create tests. Teachers also use computers for visual and audio content, like videos, images, and interactive exercises to make their classes more engaging and interesting. |
Teacher Job Description Template (Free)
We are looking for an experienced and motivated Teacher who is interested in joining us in our educational journey with students! You will be responsible for preparing lesson plans, conducting classes, assigning homework, and grading tests. Furthermore, you will provide students with accurate, complete, and educational content and complement your classes with visual and audio means to make them more engaging and stimulating.
In order to excel as a Teacher, you don't just start and finish the lesson. A successful Teacher is one who is able to recognize the students' potential and interests and motivate them to work on and improve themselves further. Our ideal candidate is someone who is patient, creative, organized, and enthusiastic. Being innovative in your teaching style and approach is a huge advantage, as well as the ability to create trusting relationships with students.
Teacher Duties & Responsibilities:
Teach students according to the national curriculum guidelines within the specific subject area
Develop and create educational content
Organize and get supplies and resources needed for the class
Assign homework, projects, and assignments
Give and grade tests
Ensure that the classroom is safe and clean
Monitor and documents students' progress and development
Evaluate students on different levels
Inform parents about their children's progress or downfall
Conduct lessons by using visual and audio means and materials to complement the class
Recognize students' potential, talents, and skills and help them develop them further
Motivate and encourage students
Organize and attend parent-teacher meetings
Teacher Requirements:
Bachelor's degree (teaching or related field)
Appropriate teaching credential, license, or certificate
Minimum 3 years of teaching experience
Extraordinary oral and written communication skills
Knowledge of different teaching methods and curriculum
Organization skills and motivation
Creativity and innovation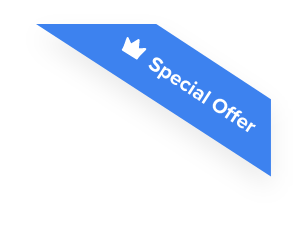 Joshua F.
Redline Electric & Solar

"The best recruiting platform on the market! VIVAHR allowed us to create a dashboard and applicant experience like no other!!"
Get more applicants from the
Best Job Boards
Post for free to 50+ job boards
Unlimited Job Postings
Unlimited Applicants

Sample Interview Questions For Teacher
Once you gather up all the collected applications, you can use these sample interview questions for the Teacher. These can guide you narrow down your choices and picking the best candidate for the job.
Personal 
What was your favorite subject in school?
What subject was your least favorite?
How would your previous colleagues describe you in 5 words?
Human Resources
Why did you choose the career in teaching?
What makes you good enough to be hired in this school?
Could you briefly walk us through your educational background?
Management
What was the biggest challenge you had to overcome in teaching?
Would you be interested in extracurricular involvement in our facility?
How often would you give out tests?
Technical Skills and Knowledge
What would you change in our educational system?
How do you combine technology with conventional teaching methods?
How do you deal with naughty and disobedient students?
What are the Educational Requirements For a Teacher?
Teachers of any level are required to obtain a Bachelor's degree in teaching, science, or a related field. Most employers require previous working experience with children as a teacher, substitute teacher, or assistant. A teaching license or certificate is also necessary, as well as the basic knowledge of computers, projectors, and other equipment.
How Much To Pay a Teacher When Hiring
Teachers usually earn between $14,500 and $53,000 per year. Their median annual salary is around $31,007. The hourly wages go from $7 to $23. The median hourly pay for Teachers is $15.
Frequently asked questions about Teacher
Where do Teachers work?
There are endless workplace opportunities for Teachers. They can work in elementary, secondary, or primary schools, private schools, colleges, universities…
What is the difference between a Teacher and a Tutor?
A tutor usually works in private schools or homes with only one student in one-on-one lessons or in small group classes. A Teacher works in other educational facilities and has 20-30 students per class.
How much do Teachers earn annually?
The average annual salary for a Teacher is approximately $31,000.
What qualifications must Teachers have?
Teachers are required to have a Bachelor's degree in teaching, science, or a related field, as well as the appropriate teaching certificate or license.
Similar Job Descriptions as Teacher