Hiring can be a time-consuming operation. Customize this template with your company's distinctive touch to enhance the exposure of your job ad. Give details about your business and why someone would want to work for you. Examine the job description thoroughly to ensure you don't make any errors throughout the hiring process.
Our tracking system will assist you in modifying the prototype, publishing it on relevant employment sites, and more. The template is designed specifically for online work boards and jobs sites, so you can use it right away without making any changes by using VIVAHR software.
This teaching assistant job description sample template might aid you in hiring a creative and professional teaching assistant. We simplify the recruiting process by providing you with a template that you can easily post on our website. Make sure to provide particular criteria, rewards, and incentives for the position and your firm. A teacher assistant assists the teacher with lesson planning and delivery, as well as helping students understand. Part-time or full-time teacher assistants are available. Before they can interact with students, they must normally pass tests, but a formal university degree isn't always required.
Related Job Titles for Teacher Assistant
Elementary School Teacher
Lecturer
Teacher Assistant
Teacher Assistant Job Description Template (Free)
We're searching for a dedicated Teacher to join our team of highly educated educators. You'll be in charge of creating and implementing a comprehensive educational teaching plan that meets the school's standards. It will be critical to offer students information and teaching while also assisting them in developing their personalities and abilities. While learning how to create relevant lessons and organize classes, you'll get the opportunity to deal with children of all ages and educational requirements.
As a Teacher Assistant, you'll be responsible for individual students – or small groups of students – who require more assistance in comprehending the material. You'll work with the lead teacher to design lesson plans and help them keep track of their student's progress.
You must be smart, patient, and have a good mindset to do this job well. We'd like to meet you if you're ready to grow as a teacher and make a real difference in the lives of our students.
Teacher Assistant Duties & Responsibilities:
Works under the supervision of a teacher or instructor.
Watches and supervises students.
Gives students additional attention and instruction.
Is present and engaged during class sessions.
Supports teacher's lessons by reviewing material with students.
Contributes to lesson plans and class materials.
Prepares classroom for the sessions.
Helps children learn acceptable conduct by enforcing school and class regulations.
Assists teachers in getting materials ready for class or setting up equipment.
Assists instructors with recordkeeping tasks such as calculating grades and keeping track of tardiness and attendance.
Aids in evaluating pupils in class, between classes, at lunch, during breaks, or during recess.
May assist special needs children with basic functions such as feeding and personal hygiene.
Teacher Assistant Requirements:
Experience as a Teacher Assistant
Familiarity with school administrative tasks and learning methods
Excellent communication and organizational skills
Cool-tempered and positive attitude
Firm but kind personality
A passion for teaching and the capacity to form strong bonds with students, instructors, and parents
A college or associate's degree is preferred.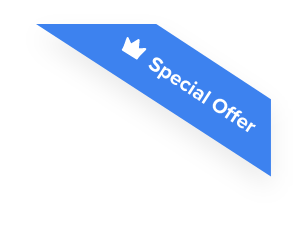 Joshua F.
Redline Electric & Solar

"The best recruiting platform on the market! VIVAHR allowed us to create a dashboard and applicant experience like no other!!"
Get more applicants from the
Best Job Boards
Post for free to 50+ job boards
Unlimited Job Postings
Unlimited Applicants

Sample Interview Questions For Teacher Assistant
How would you handle talkative students?
Before a class and presentation, you must prepare the computer room. What supplies or equipment will you need to get started?
What do you do if a student tells you they're having trouble comprehending their work?
A student failed his/her class assignments and examinations. You have to inform his/her parents. How would you communicate this message?
How would you assist a student with reading difficulties?
What do you believe makes a good lesson?
What would you do if a student was disrupting the class?
What can you do to help children grow up in a safe environment? Please provide concrete instances.
Do you have any communication advice or strategies for parents? Please tell me more about them.
What would you do if a youngster came to you and said he or she was bored?
What actions would you take to assist a hesitant reader child?
How would you assist a youngster who was having difficulty with a particular task?
Tell me about a moment when a youngster or adolescent acted in a way that made you worry. What drew your interest? What are your options for dealing with it? Who else were you enlisting?
Tell me about a moment when you disagreed with the teacher's approach.
What are the Educational Requirements For a Teacher Assistant?
Various states have different criteria for becoming a teacher's assistant. Assistants at private or charter schools may be needed to have a high school diploma. Having at least an associate's degree, on the other hand, can help an applicant's chances. Teacher's assistants in Title I schools are required by law to have at least a two-year degree and certification as a teacher's aide or assistant. For graduates to be eligible for licensing or certification, some states may require that the program they finished be authorized by the state board of education.
How Much To Pay a Teacher Assistant When Hiring
The pay of a teaching assistant varies based on the school where he or she works. According to the US Bureau of Labor Statistics, teaching assistants make a median yearly salary of $27,920. They may make more than $43,040 per year at the top end, with entry-level teacher's assistants earning $18,940 per year.
Although working conditions in the classroom may be better, teacher's aids at private schools might earn far less than the national average. Unlike teachers, who receive a large annual rise until they hit the ceiling, teacher's aides do not. Many teaching assistants can transfer to full-time teaching with extra education, which has a considerable pay increase.
Similar Job Descriptions as Teacher Assistant