It may seem easy to post a job description for the available preschool teacher position and subsequently hire the perfect candidate for the position. But at times, people tend to have difficulties with this task. The key to finding a perfectly suitable candidate is in a well-written and informative job description. Your job description needs to clearly outline what you're looking for in a candidate, as well as the benefits of the job and the school. You and the children's parents have high standards, and you should be looking for the perfect fit.
To assist you in this process, we've created a Preschool Teacher Job Description Template to help you attract the most qualified candidates in your area. To get the best results, use our VIVAHR software to post the templates.
What is a Preschool Teacher?
A preschool teacher is a person who develops children between the ages of 3 and 5. They work with smaller groups of children and teach them basic skills through play and structured learning. Developing social skills in children is one of the main duties of every preschool teacher. As those ages are some of the most important ones in shaping a child, they help them assimilate with their peers and the adults. Preschool teachers develop the children both socially and mentally before they advance to kindergarten.
What makes a great preschool teacher is the willingness to develop children and the joyfulness children bring out of them. Preschool teachers have an opportunity to make an impact on children's lives. These precious little beings will remember you. Great preschool teachers influence the children in the right direction and bring joy in their young lives. We will show you the key ingredients to being a great preschool teacher and what skills are expected if you want to be as successful as you can.
Related Job Titles for a Preschool Teacher
Kindergarten Teacher
Middle School Teacher
The Top Preschool Teacher Skills
| | |
| --- | --- |
| | |
| | Preschool teachers need to be creative in their thought processes when engaging with children of these ages. These are children that are just starting to learn the basics of life and their teachers must engage them in a variety of educational and interactive games. An effective preschool teacher will set the first stone in a child's future success. |
| | This is a quite challenging line of work. To be a great one, you need to have strong organizational skills. You have to be able to stay focused both mentally and physically in this line of work. Your daily preparation will have a great impact on the children you teach and it will show the parents that you are qualified for this job. |
| | These young children are only beginning their own journeys so, in order to be successful at it, you have to be able to introduce brand new concepts to them. You'll also be tasked with communicating with children's parents on their child's progress. Communication is essential for this job and should be one of your greatest assets. |
| | Raising children is a challenge. Being able to control a classroom full of children is a challenge of its own. Your patience is what separates you from others and what makes you a master of the classroom. Patience is your virtue. Even through difficulties, you're able to maintain the trust given to you by the school, parents, and the most important members of it, the children. |
| | This skill will help you notice when a child might be struggling with their progress. Every child is different. Children develop at their own pace and you're ready to go the extra mile to guide the child in the right direction. |
Preschool Teacher Job Description Template (Free)
Our private institution is hiring a qualified and dedicated preschool teacher who'll help us successfully guide the children through their first organized school experience from ages three to five. We're looking for a full-time teacher with a childhood education certification and a minimum of 2 years of prior experience working in a child care setting. We encourage you to apply even if you don't meet all of the qualifications needed for this position.
As a teacher at our institution, you'll join our group of passionate educators about their work with children. What we're looking for is a person who's ready to make a difference in the children's lives and is devoted to shaping these young minds through interactive and educational games. You're a kind person whose life is fulfilled when you're around the children, and you know your way around them. If you think you're just the person we're looking for, apply for this position today!
Preschool Teacher Duties & Responsibilities:
Creatively educating the children
Developing an educational program catered to children
Tracking and keeping of child's progress
Discovering children's talents and guiding them in the right direction
Communicating with parents on their child's progress
Socializing the children with each other
Resolving arguments within the classroom
Keeping the classroom neat and tidy
Keeping the children safe, fed, and well-rested
Communicating with other teachers
Preschool Teacher Requirements:
Completed degree in Education or similar field (Bachelor's or Master's degree)
Licensed Preschool Teacher through PRAXIS, CDA, or CCP certification programs
Previous work experience in childcare-related fields
Proclivity towards working with children
Creative teaching abilities
Patience working with children
Great awareness skills
Flexible scheduling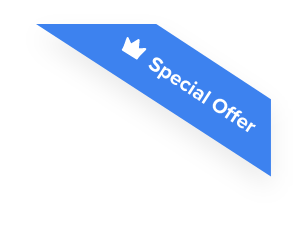 Joshua F.
Redline Electric & Solar

"The best recruiting platform on the market! VIVAHR allowed us to create a dashboard and applicant experience like no other!!"
Get more applicants from the
Best Job Boards
Post for free to 50+ job boards
Unlimited Job Postings
Unlimited Applicants

Sample Interview Questions For Preschool Teacher
When you finish collecting all the applications, check out these sample interview questions for a Preschool Teacher. Our questions can help you narrow down the candidate list and have a less complicated hiring process.
Personal 
Tell me a little bit more about yourself.
Why did you choose this profession?
How are you with children?
Can you tell me about your previous work experience in this field?
Human Resources
How would you react to criticism from your colleagues or parents?
What do you feel distinguishes you from other candidates?
What is your next step in a process if a child, who repeatedly showed behavioral issues, continues with their antics?
Management
How would you rank, by importance, a few most necessary aspects a preschool teacher has to possess?
Can you describe the measures you'd take during COVID times to ensure that the children remain safe and healthy?
Are you a person willing to share your educational tricks with other teachers?
Technical Skills and Knowledge
Walk me through some of the teaching methods you apply to the children?
How are you with grading children (students)?
What is your experience with children that have learning disabilities?
What are the Educational Requirements For a Preschool Teacher?
Required educational programs may be different in some states, but most require a person to earn an associate's or bachelor's degree in early childhood education studies. After the completion of your studies, you need to acquire the necessary experience needed for this position. The last step in becoming a licensed/certified preschool teacher is completing a state-approved teacher preparation program.
How Much To Pay a Preschool Teacher When Hiring
As of 2020, the average median yearly salary for a preschool teacher was $31,930, which amounts to $15.35 per hour. Preschool teachers' yearly salaries typically range between $21,900 and $58,230. The amount they'll receive depends on numerous factors, for instance, work experience, degree, etc. A bachelor's degree and other certifications are more desirable and can command a bigger salary.
Frequently asked questions about a Preschool Teacher.
How should I know that preschool teaching is a profession for me?
If you love being around kids, are a dedicated person, have strong organizational skills, and think you can master a classroom full of kids, this is a perfect job for you.
Can I advance during my preschool teacher career to other positions?
Yes, you definitely can. Through your career and gaining more knowledge and experience, you can pursue other positions in the school system, such as a kindergarten teacher.
Are preschool teachers respected members of society?
They certainly are. Preschool teachers, and teachers of any kind, are some of the most respected members of our society. They shape the minds of younger generations and guide them towards their goals and ultimate success.
What is the level of education a preschool teacher has to apply to the students?
A preschool teacher has to teach the children basic life stuff. You are the one who's helping them understand the stuff that surrounds them, like colors, shapes, other people, and natural occurrences.
Similar Job Descriptions as a Preschool Teacher