Find Job Candidates in Tulsa
Having the right recruiting tools is essential, but you also need to have a hiring strategy. Having some free job posting sites in Tulsa, Oklahoma, should become your hiring strategy. But, before you get to the job posting part, you should determine what kind of candidate your company needs. Try using the following questions for some help.
What education level do you expect from an applicant?
Do you need an experienced candidate or someone with less experience?
What kind of position do you offer, full-time or part-time?
Feel free to exclude or add some other questions you might find helpful. But, having a list like this can assist you during your job description creation, and having one is crucial for the proper hiring start.
How to find job candidates in Tulsa?
Use the local job posting sites in Tulsa. Making the most of your local job boards can come in handy when searching for local candidates. But, try out some global job posting sites. These can enrich your hiring process, especially if you want to hire remotely.
Check out job fairs in Tulsa. Attending a few job fairs can help you find talented people within your area. There are both virtual and offline job fairs available. So, you should try something that suits your company.
Do the job posting optimization. Having a well-designed job description is sometimes half the work. So, make time to create an engaging job posting and read on to find some tips on how to do it.
Job Posting Sites For Employers in Tulsa, Oklahoma
| | |
| --- | --- |
| | |
| | This is a news site with a long tradition, and it has a job posting section. It matches local applicants with employers in Tulsa. |
| | This local site offers both job searching and job posting options. With various job postings available, this site can be a handy choice for both parties. |
| | This site connects candidates with employers and offers labor info. It offers job-related tools for both parties and provides a connection between these two sides. |
| | Non-profit jobs can be added to this site, so this site could be a logical choice for non-profit companies in Tulsa. |
Where to post jobs in Tulsa?
Indeed – This site offers free and paid job posting options. To make a job posting more visible, employers can use a paid option on Indeed. Candidates can search for numerous open positions.
ZipRecruiter – Once being only a job publishing tool, ZipRecruiter advanced through the years. Today, it offers an all-in-one job board and an option to add job postings to numerous other job boards. It's a convenient option for both applicants and employers.
Glassdoor – Being both a job searching and user review platform, Glassdoor offers numerous job-related benefits. Both parties can check out reviews about other companies. Plus, employers can advertise their postings, while applicants can look for open positions.
Employment Statistics
Tulsa, Oklahoma, has a median income of $41,957 and an unemployment rate of 4.7%. The recent job growth for Tulsa is set to 2.7%, and the future job growth prediction in the next ten years is 29.5%. The hourly wage in Tulsa is the same as the national one, $7.25.
Tulsa Job Posting FAQs
Where can I post my job for free in Tulsa?
It's not easy to find free job posting sites in Tulsa. But there are a few options available. Check out Learn4Good and Indeed. You might find just what your company needs.
How can I promote my job in Tulsa for free?
Check local social media. If you're looking for some free ways to promote your job postings in Tulsa, check out social networks. Tulsa Jobs Facebook group can be a good start. But, don't stop there. Try using your company's social media and promote your job openings. You can post daily and attract new followers that might become potential candidates.
What is the job outlook in Tulsa?
With recent job growth of 2.7%, Tulsa should be more open-for-business. The unemployment rate is lower than the national one, and the future job growth prediction of 29.5% seems promising. If you run a company in Tulsa, make sure to keep track of the job market and adjust your company to it.
What do job candidates expect from employers in Tulsa, Oklahoma?
Job applicants in Tulsa seek a fair hiring process and precise job requirements and duties info. It would be nice to show appreciation towards your candidates, just like you show employee appreciation. This way, you could gain a connection with applicants and build a better foundation for future collaboration.
Is it hard to find talented job applicants in Tulsa, Oklahoma?
Finding talented candidates in Tulsa can be challenging, but that's expected. Talented people are hard to find, more often than not. So, any employer should have that in mind. Applicants sometimes have a few job offers at the moment, so if you bump into someone you like, size them. Try to continuously build your talent pool. That way, you would always have quality candidates by your side.
How long does it take to fill a job in Tulsa?
Filling an open position sometimes can seem like a never-ending struggle. Frankly, that's the reality, and every hiring manager knows it. So, when starting your hiring process, be patient, and consider all things that can prolong this journey. This way, you should be more prepared and less frustrated about the hiring length.
Where do small businesses post jobs in Tulsa?
Do you need a shortlist of job posting sites? Running a small business in Tulsa can be challenging, so some side help is always welcome. That's why we gathered some job posting sites you might find beneficial. Check out some of them.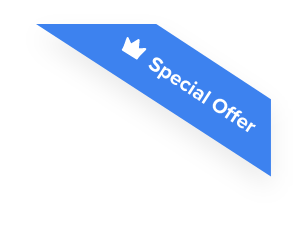 Joshua F.
Redline Electric & Solar

"The best recruiting platform on the market! VIVAHR allowed us to create a dashboard and applicant experience like no other!!"
Get more applicants from the
Best Job Boards
Post for free to 50+ job boards
Unlimited Job Postings
Unlimited Applicants

Job Fairs in Tulsa
Job fairs in Tulsa can bring many benefits to your business. There are virtual and free options, and that makes for a convenient company experience. Before you attend some of your local job fairs, check out some more benefits.
A chance to meet with local applicants in real-time
Get to know other local employers
Have a shorter hiring process because you jump straight to the meeting-a-candidate part
What Job Fairs are there in Tulsa?
Be sure to check the upcoming job fair events in Tulsa and organize your hiring process around them. By planning your hiring in advance and including job fairs in it, you have a better chance for successful hiring.
Tips to help a business find and hire employees more efficiently in Tulsa
Every successful company needs some side help here and there. That means you're on the right track to become even better. So, here are some reminders you can use when hiring and embrace a better hiring experience.
How to Optimize Your Job Board Posting to attract job candidates in Tulsa, Oklahoma 
Many employers skip optimizing their job postings and end up in the pile of unnoticed job offers. You probably don't want that, right? Well, that's why it's essential to optimize your job descriptions before you post them anywhere. Check out some handy tips that might be of help.
Provide valuable company info. By telling your candidates a bit about your company culture, you engage with them at the very beginning. So, the first two paragraphs of your job posting should revolve around this. Just keep them short and to the point.
Create an in-depth job description. After you've finished with the introduction, add job requirements and duties, and use bullet points, as they give you a better chance to show up in the search results. Check out our FREE 50+ Job Description Templates for some inspiration.
Tell your candidates how to apply. Make sure to provide precise how-to-apply details at the end of your job description. Try including the Jobs section on your website, as this can help some applicants to apply directly through your site.
Always have ATS by your side. Even though the hiring process can be dull, you don't have to do everything alone. We created VIVAHR to ease your hiring troubles and help you attract A-Players, and add your postings to more than 50 job boards. So, take a leap into better hiring and GET STARTED today!
Related Job Posting Sites in Oklahoma