The first step in recruiting a talented service manager is to write a thorough and comprehensive job description that will attract eligible candidates. We prepared a Patient Scheduler Job Description Template to assist you with the process, which includes all of the required information, including tasks and responsibilities as well as requirements. You should check out our VIVAHR software as it can help you attract various applicants with your brand new job description.
What is a Patient Scheduler?
A Scheduler, often known as an Appointment Scheduler, is responsible for scheduling appointments for employees, clients, or patients. Their primary responsibilities include creating weekly employee schedules, determining appointment lengths, and calling patients or customers to confirm appointment or meeting times.
Related Job Titles for Patient Scheduler
Medical Secretary
Receptionist
Administrative Assistant
The Top Patient Scheduler Skills
| | |
| --- | --- |
| | |
| | Schedulers communicate with coworkers and patients on a regular basis, and they use their communication skills to do so. One of the most crucial talents in this career is the ability to clearly articulate messages in person and over the phone. |
| | It's critical to stay organized if you want to succeed as a scheduler. Schedulers utilize organizations to guarantee that medical personnel is available during the patient appointment window. When arranging appointments and operations, schedulers must also take into consideration peak hours and other variations in demand. |
| | When multiple events occur at the same time, schedulers use problem-solving skills to prioritize tasks. When a scheduling conflict arises, they will need to adjust their schedules accordingly. |
| | The bulk of patient complaints and requests are directed to schedulers. Strong customer service abilities are required to respond effectively to these obstacles and placate irritated patients. |
| | It is critical for a scheduler to communicate with patients, proxies, and medical professionals in a straightforward and courteous manner. A scheduler's demeanor sets the tone for the whole appointment as the patient's initial point of contact. It is a scheduler's job to stay cool and optimistic under pressure when working at a rapid pace in a frequently busy workplace. |
Patient Scheduler Job Description Template (Free)
A Scheduler will act as a liaison between doctors and patients, coordinating schedules and appointments. Schedulers must pay attention to the needs of the person making the appointment in order to determine how much time it will take and then find a time that is convenient for both the patient and the medical professional.
They should be courteous and capable of handling several calls. A skilled Scheduler can assess the urgency of a patient's needs to determine whether an immediate slot should be found or if a patient can come in on the present schedule. Schedulers also deal with cancellations, such as when a doctor needs to reschedule a whole day.
Patient Scheduler Duties & Responsibilities:
To calculate how much time a doctor would likely need to visit an individual, coordinate patient appointments among 12 facilities, taking into consideration a patient's symptoms and treatments.
Make a judgment call if the hospital is hesitant to see a patient in a timely manner and identify other healthcare facilities in the region that may be of assistance.
Ensure that patients are informed of the facility's corporate rules and that documentation and contracts are sent to them prior to treatment.
Input data into the company's database, including when patients were seen, how they were treated, and when they were released
Maintain a polite, optimistic manner over the phone and answer all questions requested
When top management requests administrative reports, print them out and submit them to the appropriate source.
Patient Scheduler Requirements:
Employers typically prefer individuals who have completed high school or have similar qualifications to work as a medical scheduler.
Knowledge: Recruiters generally search for individuals with past practice management system expertise or at least one year of prior patient registration experience or a comparable job when hiring a patient scheduler.
Computer abilities: It's also crucial that applicants know how to use a computer and are skilled with Microsoft Office products.
Orientation in detail: Employers are also looking for someone who can review papers for correctness and completeness under pressure, as well as handle shifting priorities and a high workload.
Patient schedulers must be able to speak with patients one-on-one as well as over the phone. As a result, candidates for the position must be able to effectively communicate information to customers, clinical, and non-clinical employees both orally and in writing.
Client service skills: A patient scheduler's job requires a lot of customer contact. As a result, it's critical that candidates are polite and eager to assist patients and other staff.
Applicants must be highly organized individuals who can multitask, work under pressure, and handle shifting priorities and a heavy workload.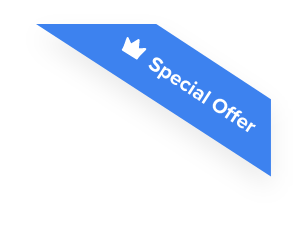 Joshua F.
Redline Electric & Solar

"The best recruiting platform on the market! VIVAHR allowed us to create a dashboard and applicant experience like no other!!"
Get more applicants from the
Best Job Boards
Post for free to 50+ job boards
Unlimited Job Postings
Unlimited Applicants

Sample Interview Questions For Patient Scheduler
Once you gather all the received applications, you can use our sample interview questions for Patient Scheduler. These can help you narrow down your options and pick the most suitable applicant for the job.
Personal 
Can you tell me about a time when you didn't succeed?
 In the past, how have you had an impact on your team?
Could you tell me about a moment when you had to make a tough choice?
What have you learned from this job's mistakes?
Human Resources
Tell me about an instance when you assisted in the resolution of a conflict between two or more people.
What would you look for in a Medical Scheduler candidate if you were hiring?
How would you describe your work ethic?
Management
What is the most important factor to consider when communicating with the general public?
Give an example of a time when your ethics were put to the test.
How would you describe your leadership style?
Technical Skills and Knowledge
Share a time when you successfully operated a telephone switchboard.
Tell us about a time when you were able to efficiently conduct administrative support chores.
Give an example of a time when you dealt with a challenging client complaint.
What are the Educational Requirements For a Patient Scheduler?
A high school diploma or GED is required for schedulers. Candidates with an associate degree in business administration or a comparable discipline may be preferred by some employers. When a Scheduler begins work, an experienced administrative professional provides on-the-job training.
How Much To Pay a Patient Scheduler When Hiring
Patient schedulers can earn between $15 and $22 hourly. The median annual salary is $36,480, meaning $19 hourly. The wages can depend on the workplace, educational history, and prior expertise.
Frequently asked questions about Patient Scheduler
What are the working hours of patient coordinators? 
The majority of patient coordinators work full-time, with some exceeding 40 hours a week. According to the Bureau of Labor Statistics, certain institutions that are open 24 hours a day may require coordinators who are accessible on weekends, evenings, and holidays. Some will also be on call in case of an emergency.
Is it possible for a patient coordinator to diagnose a patient? 
Patient coordinators can assist patients in managing chronic diseases by assisting them in making dietary and lifestyle adjustments to address their illnesses. Primary healthcare practitioners and experts, on the other hand, are responsible for diagnosing any ailments or illnesses. A coordinator may connect patients with these people and even arrange appointments for them.
Is it possible for a patient coordinator to write prescriptions? 
Patient coordinators can assist patients in filling medication orders, but they cannot write them. Patient coordinators can aid patients with pill-taking and organizing techniques to help them remember which medicines to take and when, but their primary focus is on assisting patients in following physicians' prescriptions.
Is it possible for a patient coordinator to avert a hospital visit? 
A patient coordinator can support patients in the management of diseases without hospital admission or readmission by taking a proactive approach and carefully monitoring their health.
Similar Job Descriptions as Patient Scheduler