How do you find the perfect IT analyst? Start by writing a well-written job description, then consider the various personality and ability traits you're looking for. For example, do you want someone outgoing or introverted? Do you need a developer or a project manager? Think about the company culture and how compatible the candidate will be with your expectations. At VIVAHR, we have created an IT Analyst job description to get you pointed in the right direction.
What is an IT Analyst?
An IT Analyst is a person who designs, implements, and maintains IT infrastructure. The responsibilities of an analyst can be divided into three broad categories: technical expertise, project management, and communication skills. An analyst needs to understand the client's business process or organizational structure to create an efficient system that will support it. They need strong analytical skills, excellent interpersonal communication skills, and patience to work with clients to change their systems' requirements. Analysts also have experience managing different projects from start-up companies all the way up through enterprise-level organizations that may require dealing with legacy technology environments.
IT Analyst Skills Needed
Analyzing Data – including Financial Information: Analysts are in charge of reviewing business performance metrics like sales revenue, operating expenses, etc., and key industry trends that may affect the company's future success. They will use this information to propose new strategies for improving a company's profitability by minimizing risks while maximizing opportunities available within its environment. Analytics professionals need good analytical skills (e.g., robust math knowledge, strong quantitative literacy, data modeling skills), leadership, communication, and interpersonal skills.
Project Management – Work with teams to manage project scope, timelines, and resources: Analysts are often called upon to work on multiple projects simultaneously. They must prioritize tasks in order of importance while managing competing deadlines across a range of stakeholders. Analysts work in a fast-paced and constantly changing environment, so they must also have strong interpersonal skills to communicate effectively with team members.
Service Delivery – Ability to analyze customers' needs for service or product: Analysts need the ability to understand their company's business operations and how that impacts its customers' satisfaction and experience. This requires good customer service skills and the ability to analyze data from various sources (e.g., surveys, call center records) to pinpoint root causes of issues with a company's products or services that might affect customers' satisfaction levels.
IT Analyst Job Description Template (Free)
Do you have a knack for fixing computers and love to communicate with people? Here at our company, we need someone who has experience in networking, troubleshooting computer hardware, and operating systems. If this sounds like the perfect fit for your skillset, then apply today!
We have a job opening for an IT Analyst at our company. The IT Analyst will be working with a team of professionals to help provide technical support for our clients. A successful candidate would need to have experience in networking and troubleshooting computer hardware and operating systems.
IT Analyst Duties & Responsibilities:
This position reports directly to the Assistant Vice President-IT, who directs them towards the most needed department.
Analyzes, designs, and implements network/system design; recommends new technologies to enhance business operations.
Under the supervision of Vice President – IT, directs activities in one or more phases of an information systems project life cycle, including requirements gathering, programming/construction, and testing.
Provides advice on network management issues and recommends various software solutions for use throughout the company's infrastructure; delivers quality products with minimal supervision while maintaining strict confidentiality standards.
Assist in the design and development process, including recommendations for new technologies that could enhance business operations
Work with other departments by analyzing their needs and figuring out how technology can help them meet those goals.
Deliver quality products with minimal supervision while maintaining strict confidentiality standards. This includes providing advice on network management issues and recommending various software solutions for use throughout the company's infrastructure, delivering quality products with minimal supervision while maintaining strict confidentiality standards.
IT Analyst Requirements:
Experience in networking and troubleshooting computer hardware and operating systems, including but not limited to Microsoft Windows, Linux/Unix-based systems, and Macintosh OS X systems.
The ability to work with various client environments, including small businesses and large enterprises in various industries such as financial services, manufacturing, retail/hospitality, and healthcare.
Experience with network security implementation, including firewall installation and configuration for the Microsoft Windows operating system environment
An understanding of virtualization technologies, including VMware vSphere ESXI server environments
Must have strong interpersonal skills and be able to work independently under tight deadlines.
Strong initiative is needed when faced with difficult decisions, oftentimes working without direct supervision (initiative).
Possesses good judgment when making tough choices among competing priorities (judgment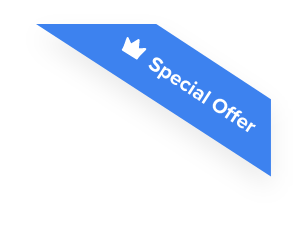 Joshua F.
Redline Electric & Solar

"The best recruiting platform on the market! VIVAHR allowed us to create a dashboard and applicant experience like no other!!"
Get more applicants from the
Best Job Boards
Post for free to 50+ job boards
Unlimited Job Postings
Unlimited Applicants

Sample Interview Questions for IT Analysts
You can use these sample interview questions for the IT Analyst to narrow down your search and find a suitable candidate.
Tell me about a difficult decision you had to make recently in your work. What factors did you consider?
How often do you come up with solutions on your own when solving problems without direction or supervision from management, and how does that impact deadlines?
Give an example of some troubleshooting skills that were used in your most recent IT project. How did you go about solving these problems?
You've been working for the company for six months. How many projects have you initiated on your own without direction or supervision from management? What is a good example of one of them, and what made this an opportunity to start something new rather than waiting for someone else to come up with a solution?
What technologies are you most proficient in, and why do those stand out from the others you've used previously?
How does your work impact or impact other people internally within the company, externally outside of it, and how have these relationships changed over time as you've grown in your career?
What do you think the most important characteristics for an IT Analyst are and why?
What are the Educational Requirements for an IT Analysts?
A Bachelor's degree in Computer Science, Information Technology, or related field. Must have a minimum of three years of work experience with at least one year of direct hands-on system implementation and support.
How Much To Pay an IT Analyst When Hiring?
There is no definite answer to this question which depends on several factors such as the company size, location, and experience. However, it is typical for an IT Analyst to earn between $50,000 and $110,000.
Similar Job Descriptions as IT Analyst