Are you searching for a Network Administrator? This editable and FREE Network Administrator Job Description Template will help you create a job listing that is both effective and searchable. Use the template below to build the structure of your job ad, then revise it as needed to more correctly reflect your organization and the role you're recruiting for.
Take a peek at our template by using VIVAHR software for more suggestions on how to write your job description. The job description for a network administrator is provided below to assist you in finding a suitable applicant.
What is a Network Administrator?
An IT specialist who controls an organization's network is known as a network administrator. The network administrator, who is usually the highest level of technical work inside a company, must have a high degree of technological understanding. Network administrators keep networks running and oversee network services and operations.
A network administrator is in charge of installing, maintaining, and upgrading any software or hardware needed to keep a computer network running smoothly. A local area network, a wide area network, the Internet, and intranets are all examples of IT or computer networks.
Related Job Titles for Network Administrator
Computer Systems Manager
Network Architect
Systems Analyst
The Top Network Administrator Skills
| | |
| --- | --- |
| | |
| | Written and spoken communication, as well as active listening, are common communication skills employed by network administrators. These abilities allow them to effectively cooperate with clients, colleagues, and other IT professionals. As a result, they'll need to learn how to connect with others who have varied levels of technological knowledge. While their IT colleagues may be familiar with complicated or technical words, network administrators may need to convert this information into simple formats for customers or colleagues who are less knowledgeable. They also employ active listening skills to gain a better understanding of their clients' network challenges and demands, helping them to find the best solutions. |
| | Working with technology is a big part of what network administrators do. As a result, they'll need a lot of technical knowledge to do their jobs, like skills in computer systems, routing, hardware and software configurations, and information security. These abilities also allow network administrators to assist customers and colleagues with troubleshooting and technical concerns. These abilities are commonly learned via official training or education, as well as on-the-job experience, by network administrators. Their technical talents may also be influenced by their companies and the tools they employ. |
| | While on the job, network administrators may encounter software, hardware, and network issues. These experts' problem-solving abilities enable them to examine problems and generate acceptable solutions. They frequently combine this ability with their technical expertise to troubleshoot problems for clients and coworkers. These experts may also utilize their problem-solving abilities to find and execute solutions to enhance an organization's network and IT infrastructures, such as maintenance and upgrades. |
| | Network administrators frequently require organizational skills in order to keep accurate records of the systems and networks they oversee. Configurations, cabling layouts, software and hardware incompatibilities, and typical faults, for example, might be documented. They also create new user guides and logbooks for network modifications. These specialists' meticulous attention to detail ensures that detailed documentation is created to aid new users or future IT team members in understanding the organization's systems or networks and how they work. |
| | Network administrators can easily comprehend written instructions or explanations if they have good reading comprehension. Reading comprehension can aid network administrators in successfully troubleshooting problems during their research. Some employee-to-network administrator contacts may take place only through text media such as email or SMS. Network administrators with strong reading comprehension abilities can immediately grasp an issue and work more efficiently to solve it. |
Network Administrator Job Description Template (Free)
We are looking to employ a Network Administrator who will be in charge of running our computer networks on a daily basis. You'll be in charge of managing digital security and executing routine maintenance to keep the system running smoothly. You'll also be responsible for installing hardware and software as needed.
To be considered for this position, you must have a bachelor's degree in IT or computer science. A thorough grasp of network infrastructure, as well as the ability to administer and troubleshoot network devices, are required for success in this position.
Network Administrator Duties & Responsibilities:
Examine the network and computer system requirements of a firm or organization.
Install the necessary devices and software.
In charge of digital security.
Improve performance, gather and evaluate data.
Add users to the network.
Educate users on both hardware and software.
Troubleshoot the system's issues.
Oversee the local and wide area networks.
Network Administrator Requirements:
A bachelor's degree in information technology, computer science, or a similar branch of study is required.
In-depth expertise in computer network infrastructure is required.
The ability to set up, manage, and troubleshoot network infrastructure equipment.
Application transport and network infrastructure protocols are both important to know.
Ability to build and plan network communication systems using network diagrams and documentation.
Use of documentation and online resources to quickly understand new technologies and products.
Ability to collaborate with IT employees at all levels both inside and outside the business.
Ability to solve issues by thinking about them and seeing solutions.
Good problem-solving and analytical abilities.
When needed, dependable and adaptable.
Administration experience with a local area network and a wide area network.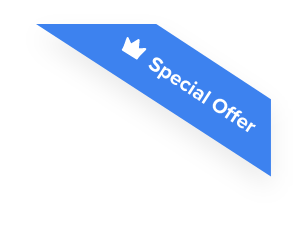 Joshua F.
Redline Electric & Solar

"The best recruiting platform on the market! VIVAHR allowed us to create a dashboard and applicant experience like no other!!"
Get more applicants from the
Best Job Boards
Post for free to 50+ job boards
Unlimited Job Postings
Unlimited Applicants

Sample Interview Questions For Network Administrator
You can utilize these sample interview questions for Network Administrator once you've gathered all of the applications that have been submitted. These may assist you when choosing the best fit for the role.
Personal 
Which of your network administration jobs has been your favorite?
What part of network administration do you enjoy the most?
What aspect of network administration irritates you the most?
Do you have any talents or tasks that you'd want to improve?
Human Resources
How has your past experience as a network administrator prepared you for this position?
What has been the most difficult network administration experience you've had?
Do you like our company culture?
Management
What aspect of your job routine do you enjoy the most?
What recommendations do you have for prioritizing your tasks?
How well do you handle deadlines?
Technical Skills and Knowledge
What has been the most difficult network administration experience you've had?
What part of your job as a network administrator do you appreciate the most?
Have you obtained any network administration certifications?
What kind of network administration training have you had?
What are the Educational Requirements For a Network Administrator?
A bachelor's or master's degree in computer science, systems engineering, or network administration is common among network administrators. In the position of Network Administrator, a higher degree indicates better employability and salary.
Certification in fields such as Cisco CCNA, CompTIA Network+, or Microsoft certifications in Windows Server and Windows Client is beneficial for Network Administrators.
How Much To Pay a Network Administrator When Hiring
Network administrators usually earn from $34,500 to $95,000, and their median yearly wage is $69,182. The hourly salaries range from $17 to $46, and the median hourly pay is $33.
Frequently asked questions about Network Administrator
What is the distinction between a Network Engineer and a Network Administrator? 
Seniority and job concentration are the differences between a Network Administrator and a Network Engineer. Network Engineers, for example, create computer network systems for businesses. To streamline business initiatives, they also design upgrades or add-ons to the existing system. Network Administrators, on the other hand, are in charge of monitoring a computer network after it has been set up. They provide maintenance, provide security, and provide assistance to corporate personnel.
A bachelor's degree in computer system administration, information technology, or computer programming is required for both Network Engineers and Network Administrators. Network Engineers, on the other hand, have a higher status than Network Administrators since they must have a few years of experience as an Administrator before becoming an Engineer. Network Engineers and Network Administrators collaborate closely to detect issues and fine-tune networks to satisfy business requirements.
What are the responsibilities of a Network Administrator on a daily basis? 
A Network Administrator's usual day begins with a check of their email and voicemail in order to reply to time-sensitive communications from corporate employees or IT staff. They examine computer network activity to ensure that everything is in working order. Throughout the day, they meet with employees who are having network issues and work with them to figure out what went wrong and how to fix it. Network Administrators also arrange computer hardware orders and organize installation tasks among IT department workers.
What characteristics distinguish an excellent Network Administrator? 
A skilled Network Administrator can communicate effectively verbally. This quality enables them to supervise staff training and system upgrade presentations. They must also have excellent interpersonal contact skills since they must connect with employees from various departments and levels of seniority to assist them in navigating organizational networks.
A good Network Administrator also has an inquisitive attitude, which allows them to investigate system problems and make appropriate changes. A skilled Network Administrator also recognizes when they've reached their professional limits and isn't hesitant to enlist the assistance of Network Engineers for more complex issues.
Who is the Network Administrator's boss? 
Within the IT department, a Network Administrator usually reports to the IT Manager. They may also report to the Director of Information Technology or the IT Director. These folks serve as a conduit for Network Administrators to communicate about system flaws or prospective enhancements.
Similar Job Descriptions as Network Administrator