Every stage of the recruiting process poses its own set of challenges. But don't let this deter you! It is possible to locate the ideal applicant for the job. In order to ensure that your job postings stand out, you can use this FREE IT Manager Job Description Template. With us on your side, finding responsible IT employees for day-to-day operations inside the IT department will be a lot easier.
You'll be able to maintain track of your data and hiring process with VIVAHR software. Our software can post your job listing to numerous job posting sites. But first, you should compile a well-written job description. In the following text, you'll find more information regarding an IT manager job and a detailed job posting example.
What is an IT Manager?
IT managers work for a variety of companies in a variety of sectors, leading the IT department and assisting with internal procedures. They collaborate closely with other department heads to identify hardware and software requirements and arrange installation as necessary.
Their roles include assigning duties to IT employees and sending company-wide emails on system updates and other changes. They may also be in charge of establishing partnerships with technology vendors in order to place orders for circuit boards, routers, computer systems, and other computer equipment.
Related Job Titles for IT Manager
Web Content Specialist
Web Developer
IT Analyst
The Top IT Manager Skills 
| | |
| --- | --- |
| | |
| | IT managers need to be able to manage their teams well in order to effectively lead their departments. Team management entails motivating and assisting others in achieving organizational objectives. Effective team managers also guarantee that each team member receives the assistance they require and that any issues that arise in their area are addressed. |
| | To suggest system improvements, allocate work to specialists, and manage the department's goals, IT administrators need decision-making abilities. Decision-making abilities include the capacity to analyze the ramifications of your professional decisions while making a decision on a certain topic. IT managers with good decision-making abilities are frequently self-assured in their decisions and open to professional guidance. |
| | To convey ideas and instructions to their team, IT managers require good verbal and written communication skills. Most professionals, especially those in leadership roles, require excellent communication skills because they promote a positive workplace atmosphere and increase productivity. When providing direction to their staff and interacting with other experts about technology solutions, IT managers employ communication skills. |
| | Professionals with strategy abilities or strategic thinking are better able to make well-informed judgments that will have a favorable impact on their workplace in the future. These abilities are used by IT administrators to plan projects, determine budgets, and assign labor. This enables them to make informed judgments on how their department's projects run, resulting in high-quality work and productivity. |
| | To maintain their education and keep current on technology changes in their sector, IT managers require great research abilities. These experts also utilize their research talents to identify the finest answers for the problems that their department deals with. Researching skills also assist IT managers in recommending system changes for their organization and locating appropriate technology items to meet their demands. |
IT Manager Job Description Template (Free) 
We're searching for a highly driven and experienced IT Manager to monitor and ensure that computer systems and equipment are running successfully and efficiently. An IT Manager, often known as an IT Department Manager, is in charge of the IT department's people and everyday operations. Creating job postings, interviewing and recruiting qualified individuals, transmitting information between higher management and department staff, and maintaining the department budget are among their responsibilities.
To be successful in this job, you must have a deep grasp of computer hardware and software systems, as well as a professional track record of efficient technical administration, information analysis, and full awareness of industry best practices.
IT Manager Duties & Responsibilities:
Recruiting and training personnel, explaining job requirements, and assessing performance are all part of managing IT staff.
Managing and ensuring the annual IT budget is cost-effective.
Monitoring daily activities, including server hardware, software, and operating systems.
Organizing technological updates, installs, and upkeep.
Choosing and purchasing new or replacement hardware and software.
Testing information systems.
Creating operating system performance reports.
Assuring that all IT operations are carried out in accordance with applicable laws, norms, and regulations.
Developing a network disaster recovery strategy and backup methods by assessing technological threats.
Keeping up with technological advancements and industry best practices.
IT Manager Requirements:
Bachelor's degree in IT, computer science, software engineering, or a similar profession.
Proven experience in IT infrastructure and services management.
Computer networking, network management, and network installation experience.
Computer hardware, cabling installation and support, wireless technology applications and interface, and IT security are all skills that you should have.
Microsoft Windows software, including server, office, and exchange, is a strong suit.
Leadership and management abilities.
Multitasking skills and good time management.
Exceptionally well-organized and detail-oriented.
Excellent problem-solving and analytical abilities.
Hours of employment are flexible.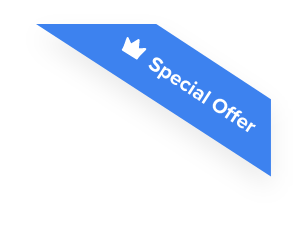 Joshua F.
Redline Electric & Solar

"The best recruiting platform on the market! VIVAHR allowed us to create a dashboard and applicant experience like no other!!"
Get more applicants from the
Best Job Boards
Post for free to 50+ job boards
Unlimited Job Postings
Unlimited Applicants

Sample Interview Questions For IT Manager
After you've gone through all of the candidates, use these sample interview questions for IT Manager. These questions will act as a checklist to help you narrow down your choices. Selecting the ideal applicant for the position will be easier and more convenient.
Personal 
What does success mean to you?
Which component of IT do you find the most enjoyable?
As a manager, what are your best assets?
In ten years, where do you see yourself?
Human Resources
How do you get others to do things?
Give an example of a time when you had to make a tough decision.
Tell me about a moment when you set a good example for others.
How do you deal with errors at work?
Management
What is your most serious managerial flaw?
How would you manage your time if you were working on a fast-paced IT project?
How do you assure that a project is completed on time and according to our requirements?
Technical Skills and Knowledge
What are the most critical IT skills, and why are they vital?
How would you keep track of your department's technological performance?
What do you think an IT manager's most crucial duty is?
What are the Educational Requirements For an IT Manager?
IT Managers' educational needs vary based on the sector, the role's complexity, and the number of leadership duties. A bachelor's degree in computer science, information technology, or a similar discipline is required of an IT manager.
A master's degree in business administration, network security, computer science, or another discipline may be required of some individuals. Computer programming, software development, mathematics, IT administration, wireless systems, and server applications are likely areas that candidates have studied.
How Much To Pay an IT Manager When Hiring
IT managers usually earn between $39,000 and $123,500 per year, and their median annual salary is about $89,289. The hourly wages range from $20 to $59, and their median hourly pay is $42.
Frequently asked questions about IT Manager
What is the difference between an information technology manager and an information technology operations manager?
IT managers and IT operations managers collaborate closely to meet an organization's IT objectives. The areas of job concentration differ between an IT Manager and an IT Operations Manager. The IT Manager, for example, is in charge of the IT department and people. They work with their staff to install hardware and software in various divisions of the organization. They also concentrate on creating customizable software for business operations.
IT Operations Managers, on the other hand, assess the efficiency of certain hardware or software inside a company's operations. They keep track of how these devices affect everyday operations and meet with the IT Manager to review the outcomes of a specific device.
What are the responsibilities of an IT Manager on a daily basis?
An IT Manager's usual day begins with a check of their email and voicemail in order to respond to urgent communications from top management, corporate employees, and technology providers. They place computer hardware orders based on employee requirements and ensure that they stay under budget.
They meet with their staff and higher management throughout the day to discuss the company's information technology goals and how to attain them. They also help their employees with the installation and repair of computer gear and software.
What characteristics distinguish an excellent IT manager?
An excellent IT manager is born with innate leadership skills that enable them to manage a team of IT experts on a daily basis. They keep up with the newest hardware and software to help the firm run more smoothly. A skilled IT manager also leverages their experience installing, upgrading, and repairing hardware and software to teach and help their personnel.
A competent IT manager also supports their employees' ideas and is always looking for methods to assist them in developing those ideas inside their department.
To whom does an IT Manager answer?
The Director of Information Technology or the Chief Information Officer is usually the IT Manager's boss (CIO). These individuals serve as a point of contact for IT Managers, allowing them to ask questions, push for more budgets, and discover new recruiting requirements.
Similar Job Descriptions as IT Manager