Are you looking for some A-players for your business? Finding the perfect candidate that matches your requirements will be an easy and enjoyable experience with us. We are offering you this FREE CTO Job Description Template which has every information about this job title.
Use this template as the guide throughout your hiring process and feel free to customize it according to the criteria of your workplace.
Keeping track of your work data and metrics is extremely important in today's digital world. With our VIVAHR Software, you will be able to create and distribute amazing job descriptions, as well as accurately follow your data and job applicants. Check it out!
What is a CTO?
Chief Technology Officer, also known as the CTO, is responsible for developing and managing technology systems and ensuring that the technological infrastructure within the company works efficiently and flawlessly. Chief Technology Officers outline the company's technological vision, implement strategies and develop technical aspects of the company.
They implement technology solutions and ensure that they meet current and future company needs. CTOs also manage technology budgets and schedules, set goals for research and development, and help other departments use technology properly.
Chief Technology Officers are usually leaders within the IT sector of the company and they are responsible for guiding and assisting team members. They also help with recruiting and training new IT managers.
Related Job Titles for CTO
IT Manager
IT Administrator
Programmer
The Top CTO Skills
| | |
| --- | --- |
| | |
| | This is the 21st century and digital literacy is a must for any profession today. Technology and IT trends change and improve daily, which means that Chief Technology Officers need to be in constant touch with them and research, learn, and implement new findings in their business. |
| | Chief Technology Officers represent the technology side of the company. Therefore, they are often required to work with non-technologists colleagues. Strong communication skills help them transfer sometimes difficult information and ensure that everybody understands the tech language. |
| | A strategic mindset helps Chief Technology Officers see the bigger picture and lead the company in the right direction. They analyze the competition, find new ways to improve the technical aspect of the company, and hire the best candidates that would contribute to the company's success. |
| Time Management and Organization | Chief Technology Officers have to be masters of time management and organization. They handle numerous tasks and responsibilities during the day, as well as their team and other departments. Smartly prioritizing their tasks makes them able to keep in touch with every part of their job, which ultimately makes them successful. |
| | The job of Chief Technology Officers comes with great responsibility. They are usually team leaders and they need to know how to act like ones. Their success is everybody's success, as well as the failure is. Whatever the result is, CTOs are there to motivate and encourage their team. |
CTO Job Description Template (Free) 
We are searching for a confident and highly-skilled Chief Technology Officer who will lead and manage the technical aspects of our company. You will develop technology strategies, research and implement new ways and techniques for improvement, and manage technology budgets and schedules. Along with that, you will supervise technological infrastructure and ensure its functionality and efficiency. Leading and assisting team members is also one of your duties.
You will be making important decisions on behalf of the company's technical requirements, and select technology solutions that meet current and future needs. You will be working right below the CEO and provide feedback for future progress. You will also have a great impact when it comes to hiring and training new employees. If you have great communication, organization, and leadership skills, we will like to meet you!
CTO Duties & Responsibilities:
Set the company's technological vision
Develop and manage technical aspects of the company
Research, develop, and implement technology strategies
Implement technology solutions to meet current and future company's needs
Manage technology budgets and schedules
Create timelines for developing technological services
Provide leadership, assistance, and motivation to team members
Help other departments use technology properly
Build and maintain quality assurance and data protection processes
Collect feedback and perform necessary adjustments and improvements
Track and analyze technology performance metrics
Help with recruiting and training new employees
CTO Requirements:
Bachelor's/Master's degree in computer science, engineering, or similar field
Minimum 5 years of prior experience in the field of technology
Strong knowledge of technological trends, design, and security processes
Technological analysis and research
Communication and leadership skills
Strategic and visionary mindset
Time management and organization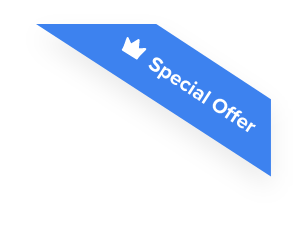 Joshua F.
Redline Electric & Solar

"The best recruiting platform on the market! VIVAHR allowed us to create a dashboard and applicant experience like no other!!"
Get more applicants from the
Best Job Boards
Post for free to 50+ job boards
Unlimited Job Postings
Unlimited Applicants

Sample Interview Questions For CTO
Once you gather up all the received applications, you can use these sample interview questions for CTO. These will help you narrow down your choices and pick the most suitable candidate for your business.
Personal 
How would you describe yourself in 5 words?
Have you always wanted to work in this industry?
What is your favorite pastime activity?
Human Resources
What can you tell us about your educational experience?
What compensation would you be satisfied with?
Could you explain why you think you're the best fit for this job?
Management
What questions would you ask a candidate in the interview for a Front-End Developer?
Do you have a specific way for task delegation to your team members?
How do you research and learn about new technology trends?
Technical Skills and Knowledge
What internal communications would you create and implement in our company and why?
What programming languages are you familiar with?
How would you negotiate with a CEO who disagrees with your strategy?
What are the Educational Requirements For a CTO?
Chief Technology Officers have at least a Bachelor's degree in a computer or information science-related field, such as programming, software development, management information systems, etc. Some employers prefer candidates with a Master's degree or even a Ph.D.
Most candidates acquire their experience through training in various IT departments or earning certifications in development, programming, database administration, etc. However, candidates need to have at least a few years of professional IT experience in order to excel in the role of Chief Technology Officer.
How Much To Pay a CTO When Hiring
CTOs usually earn between $42,000 and $251,000 per year. The median annual salary is around $165,182. Hourly wages go from $21 to $121. The median hourly pay for a CTO is approximately $79.
Frequently asked questions about CTO
Who do Chief Technology Officers report to?
Typically, Chief Technology Officers report to the CIO (Chief Information Officer). However, they may report directly to the CEO or other higher roles if there is no CIO in the company's hierarchy.
What qualifications do CTOs need?
CTOs have at least a Bachelor's degree in computer science, programming, software engineering, or a related field. Some may obtain a Master's degree as well.
How much do CTOs earn annually?
The average annual salary of CTOs is between $42,000 and $295,000.
What are the most important aspects of the CTO's job?
The aspects that CTOs handle are innovation, planning, strategy, resources and budget, customer engagement, leadership, and IT infrastructure.
Similar Job Descriptions as CTO