In today's work economy, finding a good Healthcare Data Analyst is difficult. As a result, we're here to help you through the hiring process. If you utilize VIVAHR's FREE Healthcare Data Analyst Job Description Template, you'll be well on your way to hiring a new team member or a future team leader.
The usage of VIVAHR software is our goal to make the hiring process easier for you. Follow our advice for recognizing individuals and tailoring your skills to each position. You'll have a better chance of finding the right individual for the job or merely someone to join your team if you do it this way.
What is a Healthcare Data Analyst?
A healthcare data analyst collects and analyzes medical data in order to uncover potential for process improvement. They are looking for methods to reduce their organization's expenditures while still providing excellent patient care. Health care analysts collaborate with other medical experts to find solutions that benefit everyone, including nurses, physicians, and organizational executives. They may use their data, analytics, and medical skills to work in a variety of medical settings.
Related Job Titles for Healthcare Data Analyst
Senior Healthcare Data Scientist
Data reporting Analyst
Business Analyst
The Top Healthcare Data Analyst Skills
| | |
| --- | --- |
| | |
| | A Healthcare Data Analyst will generally give one or more tests to learn more about a patient's problem while diagnosing them. The Healthcare Data Analyst's data analysis skills allow them to look at the findings of their tests to see what they say about the patient, and then use that information to assist them to figure out the correct diagnosis for their condition. |
| | Being able to communicate effectively is critical in the medical sector, especially when dealing with patients. During the course of a Healthcare Data Analyst day, they may be asked to explain an illness or a suggested therapy to a patient or a patient's family who is unfamiliar with medical terminology. Strong communication skills enable the audiologist to explain the situation in a way that anybody can understand, including individuals with no medical background. |
| | For interacting with teams, assigning duties, and allocating resources to reach objectives, Healthcare Data Analysts in management and leadership roles rely on their expertise in procedures and processes. |
| | A Healthcare Data Analyst must have a comprehensive knowledge of medicine. In order to ensure that all of their methodology and diagnoses are up to date and that patients receive the best possible therapy, the Healthcare Data Analyst must also remain current on industry advances. |
| | When dealing with patients who are facing medical issues, empathy allows the doctor to put himself in the patient's shoes and understand what they are going through. When a patient feels seen and understood by their doctor, it can help them feel more relaxed and content during their treatment. |
Healthcare Data Analyst Job Description Template (Free)
We're searching for applicants who are as knowledgeable about healthcare administration as they are about business management. Healthcare Data Analysts are quantitative experts that understand a hospital's business needs and how to utilize data to meet them. They are responsible for organizing and maintaining huge and diverse data sets, evaluating healthcare data to improve company operations, and conveying their results via data visualization and thorough reports.
The greatest healthcare data analysts are problem solvers who employ data in novel ways to achieve corporate objectives.
Healthcare Data Analyst Duties & Responsibilities:
Collecting and organizing data in the healthcare field.
Using healthcare data to meet administrative objectives.
Understanding the methods of data storage and sharing.
Using data to look for patterns and trends.
Understanding the workings of the healthcare industry.
Analyzing data from a variety of sources.
Converting data into meaningful, easy-to-understand information.
Writing about reports and presentations.
Providing management with analytic insights.
Healthcare Data Analyst Requirements:
A bachelor's degree in math, statistics, healthcare administration, or a related discipline is required.
A master's degree is beneficial.
4+ years of analytic experience are required.
Database programming languages, such as SQL, are a plus.
Python skills are required for data manipulation.
Working knowledge of data visualization software.
Understanding of data management software.
Knowledge of how to manage electronic medical records.
An analytical attitude combined with strong problem-solving abilities.
Excellent communication abilities, both written and vocal.
Interpersonal skills are important.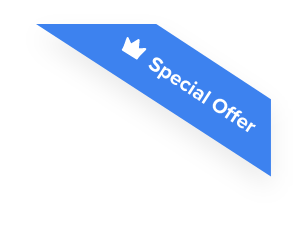 Joshua F.
Redline Electric & Solar

"The best recruiting platform on the market! VIVAHR allowed us to create a dashboard and applicant experience like no other!!"
Get more applicants from the
Best Job Boards
Post for free to 50+ job boards
Unlimited Job Postings
Unlimited Applicants

Sample Interview Questions For Healthcare Data Analyst
Now that you've gathered all of the information you'll need and have a shortlist of candidates, use these Healthcare Data Analyst sample interview questions to determine whether they're the proper match for the job. These guided questions will assist you in identifying and using traits in your prospects so that you do not make any mistakes in your selection.
Personal 
If it were up to you, how often would you get performance reviews?
Do you like it when management takes a hands-off approach or do you work better when you are directly supervised?
What would you do if you weren't in the healthcare field?
Human Resources
What about your previous business analysis experience prompted you to change careers to healthcare?
What component of your previous employment did you like the most?
Tell me about a moment when you offered a proposal that helped a previous employer enhance performance.
Have you ever made a recommendation that your boss refused to adopt because you were passionate about it? What was your reaction?
Management
When your schedule is busy do you manage to prioritize your workload?
How well do you handle multitasking?
What do you think about deadlines?
Technical Skills and Knowledge
As a business analyst, what do you consider to be your most critical skills?
What's the difference between risk management and risk avoidance?
Are you familiar with Data Cleansing?
What are the Educational Requirements For a Healthcare Data Analyst?
The majority of health data analysts have a bachelor's degree. Certified health data analysts often need a bachelor's degree to get started, especially in fields like HIMT (health information management and technology).
How Much To Pay a Healthcare Data Analyst When Hiring
Healthcare data analysts usually earn from $21,500 to $175,000 per year. Their median annual salary is around $86,806. The hourly wages go from $11 to $84, and the median hourly pay is $42.
Frequently asked questions about Healthcare Data Analyst
What are the advantages of working as a data analyst in the healthcare field? 
You may enjoy the following perks as a healthcare data analyst:
Patient satisfaction enhancement
Changing the healthcare system for the better
Having a lot of clouts when it comes to making choices in the workplace
Assisting other experts with medical and statistical knowledge
Diverse roles help to avoid boredom in the workplace
How long does it take to become a data analyst in healthcare? 
A career as a healthcare data analyst might take anywhere from six to eight years, depending on your route. Before becoming certified, you may require at least four years to get a bachelor's degree and two years to gain professional experience. If you decide to seek an advanced degree, your career may take an extra one to two years to begin.
What qualities do you need to be a competent healthcare data analyst? 
It's critical for an aspiring healthcare data analyst to be able to collaborate with other experts and be productive in a fast-paced atmosphere. If you work in a hospital, for example, your timetable may be disrupted by medical crises, requiring you to provide and grasp information more swiftly. A job as a healthcare data analyst may be appealing to anyone who is interested in working in the medical area and is knowledgeable in technology and statistics.
In the healthcare field, what does a data analyst do? 
Health information management analysts and healthcare business analysts are other terms for healthcare data analysts. They collect and analyze information from a range of sources, including electronic health records, cost reports, patient satisfaction surveys, and billing claims.
Similar Job Descriptions as Healthcare Data Analyst