Are you seeking to hire a Patient Care Technician for your health care practice or hospital? This Patient Care Technician Job Description template is FREE and can help you attract a dependable and thorough Patient Care Technician. With our VIVAHR hiring software, you can easily track and manage applicants that apply for this position. If you want, you can even add additional requirements and customize your job template to your needs. We love making your hiring process as easy as possible for you and your company and that starts with a good job description!
What is a Patient Care Technician?
A Patient Care Technician is a medical professional who works primarily with hospital patients. They can help diagnose and care for people in hospitals and are often the first to respond when someone needs immediate attention. This job entails more than just taking notes, following orders, or giving shots; they also need some training on how to interpret patient data from machines such as MRIs so that we understand what may be going wrong deep inside our bodies.
Patient Care Technicians work long hours alongside doctors doing everything from filing paperwork like charts of their most recent encounters with each patient to cleaning rooms after surgery procedures have been completed there.
Related Job Titles for Patient Care Technician
Certified Nursing Assistant (CNA)
Registered Nurse
Patient Care Assistant (PCA)
The Top Patient Care Technician Skills
| | |
| --- | --- |
| | |
| | To understand what is going on with your patient you must know how to take vital signs and monitor them. This includes taking temperature and determining oxygen saturation levels. |
| | One of the critical skills a PTC should have is excellent communication. This job requires working with many patients, their families, and doctors and nurses; thus, to effectively understand certain patient's conditions and needs a PTC should be good at communicating and passing on important information. |
| | Performing EKGs accurately is a must-have skill for the job of a patient care technician. Measuring the heart lets the patient care technician understand their patient's conditions and monitor them. |
| | A patient care technician should have some basic nursing skills, like operating with needles, taking blood pressure, and drawing blood. It is excellent to be hands-on in this profession and know as many things as possible in order to take the best care of your patients. |
| | Patience, empathy, and compassion are extremely important in any healthcare position, especially as a patient care technician because you will be spending a lot of time with your patients. It is important they feel they are in good hands and are at ease in your presence. |
Patient Care Technician Job Description Template (Free)
We are looking for a qualified and skilled patient care technician to join our healthcare team. As a PCT, your job will be to look over the wellbeing of our patients and ensure they are always in good health. We seek someone who has in-depth knowledge and previous experience in phlebotomy, administering electrocardiograms, and basic nursing procedures. To apply for this position, you must have a high school diploma or GED, completion of an accredited PTC program, and a CPR certificate. This position also requires helping patients with their daily tasks and administering the medication on a day-to-day basis. If you are kind, compassionate, and communicative, you could be our ideal candidate.
Patient Care Technician Duties & Responsibilities:
Helping patients with their day-to-day tasks (this can include bathing, eating, walking… etc.)
Clean patients rooms and keep their environment tidy
Monitor patients daily progress and activities to report to doctors
Perform nursing procedures such as taking temperature and determining oxygen saturation levels
Assistant patient with daily physical activity such as therapy and exercise
Transport and use medical equipment needed for a patient
Monitor vitals signs such as blood pressure
Draw blood samples from patients for testing
Collect urine samples for testing
Listening to doctors diagnostics and following his instruction when taking care of a patient
Educate patients and families on health concerns and questions
Help transport patients either in wheelchairs or roll beds
Patient Care Technician Requirements:
Completion of PCT training program
High school diploma or GED
CRP Certification
Previous working experience as a Nurse is a plus
Proficiency in phlebotomy, vital sign measurement, and EKG testing
Excellent communication skills (verbal and written)
Compassionate and empathetic
Great ability to multitask
Hands-on experience with nursing equipment ( such as needles, taking blood pressure…etc.)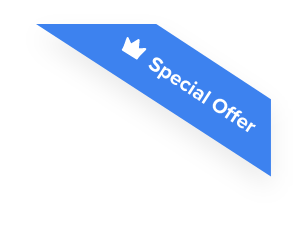 Joshua F.
Redline Electric & Solar

"The best recruiting platform on the market! VIVAHR allowed us to create a dashboard and applicant experience like no other!!"
Get more applicants from the
Best Job Boards
Post for free to 50+ job boards
Unlimited Job Postings
Unlimited Applicants

Sample Interview Questions For Patient Care Technician
Personal
Why did you choose to become a patient care practitioner?
What is your educational background?
What would you say you love and hate most about being a patient care technician?
Human Resources
Did you have experience with colleague conflict?
What methods do you use to stay motivated?
What would you do if a colleague isn't behaving according to a patient?
Management
What do you do when patients refuse to listen to you?
How would you describe your typical day as a patient care technician?
Have you ever gone the extra mile for a patient in need?
Technical Skills and Knowledge
How do you manage patients who refuse to listen to you?
What skills are essential for being a good patient care technician?
Do you have previous experience reading EKGs and drawing blood?
What are the Educational Requirements For a Patient Care Technician?
To become a patient care technician, you must have a high school diploma or GED and a certificate from an accredited patient care technician program. Depending on the state or employer, you might need some additional certification.
How Much To Pay a Patient Care Technician When Hiring?
According to ZipRecruiter, the median salary of a Patient Care Technician is $34,591per year, meaning $17.11 per hour. This salary can vary depending on the place of employment and education so that anyone can earn from $19,000 to $57,500 annually, meaning hourly between $9.13 and $27.64
Frequently asked questions about Patient Care Technician
Is there a difference between a patient care technician and a certified nursing assistant (CNA)?
CNA's perform similar tasks to those of a PCT. However, a PCT performs other responsibilities such as EKG testing and phlebotomy.
What does a typical day of a patient care technician look like?
They usually work full-time, but their hours can vary based on place of employment. Sometimes it is necessary to work weekends or even holidays. Depending on the patient's needs, you can be expected to be on your feet all day and not be sure when your working hours are done, or you can even get some surprising days off when working privately.
Does it take longer to complete a patient care technician?
This can vary from one to four years, depending on where you chose to take the course and your schedule.
What is so desirable about a patient care technician career path?
Some people enjoy taking care of others, and love feeling needed. This is a very social job that enables you to make long-lasting relationships with coworkers and patients alike. However, it is also very fast-paced, with very few moments for relaxation.
What is the difference between a Patient Care Technician and an RN??
A patient care technician is not the same as an RN. They typically work in hospitals and nursing homes, but they also can be found working with physicians or other healthcare providers. These technicians are licensed professionals who have completed a general education program and may even specialize in their field of study to treat various patients.
How many hours do Patient Care Technicians work each day?
Patient care technicians work long hours, often alongside doctors. Some days they may be filing paperwork like charts of their most recent encounters with each patient to cleaning rooms after surgery procedures have been completed there. Patient Care Technicians are on-call and must be ready to come into work at a moment's notice, so they typically have some emergency supplies if this happens.
Similar Job Descriptions as Patient Care Technician