Looking for a new employee? We've come to begin this exciting journey of market research with you. Your desired candidate is dedicated, well-educated, and meticulous? For your convenience, we've produced a FREE Business Analyst Job Description Template. Feel free to customize this job description to your specific tasks and requirements.
The goal of a job description is to persuade job searchers to apply for a position. As a result, it's critical to establish a job listing that sticks out from the crowd. After you've created your job posting, you can utilize our VIVAHR software to promote and attract your new addition to your team.
What is a Business Analyst?
Business Analysts can work for any organization that employs technology to improve inter-company communication and customer engagement. Their job is to set the parameters for effective IT systems, monitor their performance, and offer advice on what features or revisions will best suit the company's strategic objectives.
Business Analysts assist IT employees in collaborating with firm leadership by translating stakeholders' business goals into precise deliverables and managing their technological development. They examine data flow and forecast what infrastructure modifications will be required as the company expands.
Related Job Titles for Business Analyst
Business Consultant
Business Process Analyst
Functional Analyst
The Top Business Analyst Skills
| | |
| --- | --- |
| | |
| | Business analysts interact with a wide range of individuals on a regular basis, including clients, developers, and executives. These specialists must be able to convey project expectations, solution proposals, and other information relevant to increasing a company's productivity effectively. Active listening, written communication, and vocal communication are all important communication skills for business analysts. |
| | Being a good business analyst generally necessitates a thorough grasp of the IT industry. Because these professionals utilize IT systems to enhance corporate operations, you should be aware of the many IT systems available, how they function, and what distinguishes them from one another. |
| | Business analysts are frequently called upon to consider a variety of possibilities before selecting which is ideal for a team or business. These professionals' critical thinking abilities guarantee that they successfully examine all available information and use it to make an educated conclusion. |
| | Business analysts must do a thorough study about the company's needs, present difficulties, and viable solutions to these problems. Research is an important part of developing a feasible solution, and business analysts must have strong research abilities to succeed in their jobs. |
| | Because business analysts contact a variety of individuals on a regular basis, they must be able to communicate and create connections with them in a good and successful manner. Patience, drive, and reliability are important interpersonal characteristics for a business analyst. |
Business Analyst Job Description Template (Free) 
We're searching for a Business Analyst to join our team. Are you up for a test? A new position for a business analyst has come up in our team, which is fantastic.
You'll collaborate with other business analysts and report to the project manager directly.
Performing extensive requirements analysis, documenting procedures, and performing some user acceptability testing will be among your key responsibilities. You should have a natural analytical mindset and be able to communicate complex topics to non-technical consumers to thrive in this profession. Our rapidly expanding workforce is just what you want. If you want to learn quickly and grow as a member of our team, come join us! We're looking forward to seeing you!
Business Analyst Duties & Responsibilities:
Evaluating business processes, predicting requirements, identifying areas for improvement, and designing and implementing solutions are all part of the process.
Keeping up with the newest process and IT innovations in order to automate and modernize systems.
Performing a needs assessment.
Keeping track of and communicating your work's results.
Obtaining crucial information from meetings with a variety of stakeholders and preparing meaningful reports.
Collaborating between clients, technicians, and management.
Providing junior workers with leadership, training, coaching, and advice.
Allocating resources while remaining cost-effective.
Assuring that solutions satisfy the demands and expectations of the company.
Testing user acceptability is a process that involves putting a product through its paces.
Business Analyst Requirements:
An MBA or a bachelor's degree in business or a comparable discipline.
5 years of expertise in business analysis or a similar subject is required.
Analytical and conceptual thinking abilities are exceptional.
The capacity to persuade stakeholders and work closely with them to find answers that are acceptable.
Technical expertise is required.
Excellent ability to document.
Analytical and conceptual thinking skills are essential.
Experience generating thorough reports and making presentations.
Microsoft Office products such as Word, Excel, and Outlook are required.
A proven track record of delivering on promises.
Excellent organizational, planning, and time management abilities.
Experience leading and building top-performing teams.
A track record of successfully leading and supporting initiatives.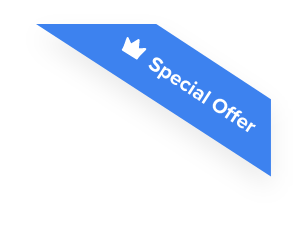 Joshua F.
Redline Electric & Solar

"The best recruiting platform on the market! VIVAHR allowed us to create a dashboard and applicant experience like no other!!"
Get more applicants from the
Best Job Boards
Post for free to 50+ job boards
Unlimited Job Postings
Unlimited Applicants

Sample Interview Questions For Business Analyst
Once you've acquired all of the applications, feel free to use these sample interview questions for Business Analysts. If you use these questions they will be your guide and may assist you in selecting a good candidate for the job position you are searching for.
Personal 
What is the next step you want to take after becoming a business analyst?
What do you think your biggest shortcoming is?
What do you believe your most valuable asset is in terms of assisting you in your career as a business analyst?
Human Resources
Tell me about a moment when you had to steer a customer in a different direction.
How would you keep motivated in this position?
When things get stressful at work, how do you keep your cool?
Management
What tools do you think are the most crucial for a business analyst to have in order to accomplish a good job?
Describe your normal project methodology.
What activities would you take if you were evaluating our competitors?
Technical Skills and Knowledge
What do you think the most crucial part of analytical reporting is?
Describe your understanding of SQL queries.
As a business analyst, name two diagrams you employ and explain how they affect your job.
What are the Educational Requirements For a Business Analyst?
Working as a Business Analyst typically requires a bachelor's degree, although many hiring managers prefer individuals with a master's degree. Relevant disciplines of study include business analytics, computer systems, or information technology. Many students who want to be Business Analysts will start their training while still in school, generally through an internship.
How Much To Pay a Business Analyst When Hiring
Business analysts usually earn from $36,000 to $118,500 per year, and their median annual salary is $82,343. The hourly wages range from $18 to $57, and their median hourly pay is $40.

Frequently asked questions about Business Analyst
What are the responsibilities of a business analyst on a daily basis?
Full-time Business Analysts implement IT projects and meet with executives to explore new initiatives. They spend time examining an organization's existing and future technology demands, as well as planning for various eventualities.
Business Analysts create and conduct tests that compare different versions of software and code, assisting them and their team in developing networking solutions and putting in place the most effective and accessible IT infrastructure feasible. They keep up with new technology releases and teach their staff new programming techniques in order to provide updated and current software applications and online support systems.
What's the difference between a business analyst and a specialist in information technology?
Business Analysts collaborate closely with a company's leadership team to build strategic goals for the IT department, while IT Specialists put those plans into action and assist with day-to-day software issues. Business Analysts hold a higher position and direct the work of IT Specialists.
A Business Analyst's job is to maintain and manage a company's technology, mainly by applying short-term patches and keeping track of persistent problems. Business Analysts use the comments and experience of IT Specialists to identify structural improvements that can help prevent reoccurring IT issues and work around inefficient data flows.
What characteristics make a competent business analyst?
Business Analysts like resolving complicated issues and analyzing things before taking action. Before formulating opinions, they consider every conceivable conclusion and look for concrete research.
To interact with stakeholders and persuade them to approve innovative IT initiatives that meet overall corporate goals, successful Business Analysts must be convincing communicators. They are rapid learners because they are adaptive and quick to respond to changes in their surroundings.
They are capable of not just formulating a strategy, but also adjusting it in response to criticism and boldly making judgments on their team's path.
What is the reporting structure for a business analyst?
Business Analysts report directly to corporate executives like the IT Director or even the CEO. They also give updates to corporate stakeholders to keep them up to speed on the firm's present situation and to obtain support for future initiatives.
When dealing with IT challenges on their team, Business Analysts function in a supervisory position, therefore they may interact closely with numerous different department leaders. During hands-on implementation, some Business Analysts working on a given project may report to a Project Manager on a temporary basis.
Similar Job Descriptions as Business Analyst