Finding and attracting a perfect employee for any job can be challenging and difficult. If you are currently searching for an IT Administrator to hire, look no further! We created this FREE IT Administrator Job Description Template to make your recruiting process as easy as possible. We are also offering you our VIVAHR Software, which is the ideal tool to complete your experience.
When choosing your new employee, the most important points you should learn are key responsibilities, requirements, and skills. Our IT Administrator Job Description Template will provide everything you need to know. You can customize it according to your needs and requirements, and it is ready for job boards!
What is an IT Administrator?
IT Administrator, or System Administrator, is a person responsible for the upkeep, configuration, and proper operation of clients' computer systems, servers and, data security systems. They monitor various computer systems and manage IT teams and departments, maintain network equipment, infrastructure and servers and make sure that they stay up-to-date.
IT Administrators also upgrade and install hardware and software, and back up data. If any problem occurs, it is their responsibility to investigate, analyze and fix issues and avert possible cyber-attacks. They provide emergency and instant service to their clients if there is a network failure or Internet connectivity issue. They set up new consumers, run backups and passwords.
Related Job Titles for IT Administrator
Systems Engineer
Senior System Administrator
Network Administrator
The Top IT Administrator Skills
| | |
| --- | --- |
| | |
| | Whenever a system breaks down or any other issue occurs, IT administrators come to the rescue. They need to think fast and always have a backup plan in case of an emergency. They fix problems and crashes and anticipate problems before they happen. |
| | The job of an IT Administrator bears many responsibilities. They can never know when some unexpected complication may occur, and they need to stay focused and calm to fix that problem as soon as possible. After all, delaying important work that requires proper-working systems, the Internet and servers may result in losing a great revenue. IT Administrators should do anything to avoid that. |
| | The ability to communicate properly is an advantage in every profession, which also applies to the position of IT Administrator. Whether they communicate with a technical or non-technical member of the staff, they should know how to express themselves and explain the problem in order to solve it. Written skills are important as well because IT Administrators would often have to write different kinds of reports and papers. |
| | IT Administrators usually hold mid-level or senior-level positions, which means that they have employees under them. They should be able to motivate them to improve their skills, teach new ones, and recognize new potentials. Having strong leadership skills is a huge plus when it comes to being an IT Administrator because you are not just responsible for your own mistakes, but for mistakes made by others, too. |
| | Structured query language (SQL) is the most basic and the most essential technical skill an IT Administrator should possess. It is the most common database management system which helps IT Administrators to maintain the company's databases. |
IT Administrator Job Description Template (Free)
Are you interested in the IT field of work and like solving problems? Our company has a perfect job opportunity for you. We are looking for a new IT Administrator to join our young and work-oriented team. As an IT Administrator, you will have several important responsibilities. You will be responsible for monitoring computer systems and managing IT teams and departments, and maintaining network, network equipment, infrastructure, and servers. You will upgrade and install hardware and software, back up data and manage network security. Furthermore, you will be performing troubleshooting to fix problems and crashes and avert potential cyber-attacks.
Our quintessential IT Administrator is a key member of the IT department who provides prompt service if there is any kind of failure or problem. One of your main responsibilities would be to set up new consumers, run databases, set passwords, and solve our clients' problems regarding the network, servers, security, etc. You should possess excellent communication and writing skills, leadership skills, and the ability to think fast and work under pressure. If you are motivated, tech-savvy, hard-working, and eager to work with people and possibly improve your existing skills and learn new ones, give us a call and apply for the position of IT Administrator! We are looking forward to meeting you!
IT Administrator Duties & Responsibilities:
Oversee computer systems
Manage IT teams and departments
Maintain information systems, network equipment, infrastructure, and servers
Upgrade, and install hardware and software
Back up data and manage network security
Troubleshoot to solve problems
Keep IT structures up-to-date
Avert cyber-attacks
Provide essential and prompt service to company or company's clients to fix network failures and other issues
Refine IT systems
Set up new consumers and passwords and, run backup
IT Administrator Requirements:
Degree in computer science, information technology, computer engineering, or similar
Experience in similar positions
Relevant qualifications (Microsoft, Cisco, Oracle)
Knowledge of operating systems and programming languages
Communication, leadership, and organization skills
Fast thinking and problem solving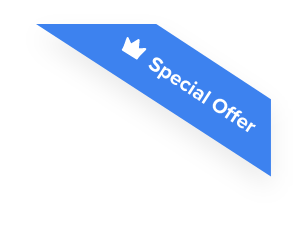 Joshua F.
Redline Electric & Solar

"The best recruiting platform on the market! VIVAHR allowed us to create a dashboard and applicant experience like no other!!"
Get more applicants from the
Best Job Boards
Post for free to 50+ job boards
Unlimited Job Postings
Unlimited Applicants

Sample Interview Questions For IT Administrator
Once you gather up all the received applications, you can use these sample interview questions for IT Administrator. These can help you narrow down your choices and pick the most suitable candidate.
Personal 
Do you have some hobbies outside of work?
Where do you see yourself in 5 years?
How would you describe yourself in 3 words?
Human Resources
What was your first job in the IT industry?
How many years did you spend in your previous job?
What do you know about our company, and why did you choose us?
Management
What does your average working day look like?
How do you stay up-to-date with IT trends?
How do you organize your time when you have many tasks to finish in one day?
Technical Skills and Knowledge
Which network security procedure do you find most effective?
What programming languages are you familiar with?
What was your biggest issue that you successfully solved?
What are the Educational Requirements For an IT Administrator?
An IT Administrator should obtain a Bachelor's degree in computer science, information technology, or computer engineering. Additionally, every IT Administrator needs to have proper qualifications in the IT systems you are going to work in (Microsoft, Cisco, Oracle). Since IT Administrator is a highly responsible position, one should first need to acquire experience working in similar, but lower positions, such as technical support. After gaining the necessary experience and skills needed for this position, one can be easily promoted.
How Much To Pay an IT Administrator When Hiring
IT Administrators usually earn between $27,500 and $85,000 annually, and the median annual salary is around $62,167.
The approximate hourly wage goes from $14 to $41. The median hourly wage is around $30.
Frequently asked questions about IT Administrator
Where do IT Administrators work?
IT Administrators usually work in IT and computer companies or agencies.
What is the average annual salary for an IT Administrator?
IT Administrators frequently earn around $62,167 per year.
What are the most important requirements for an IT Administrator?
IT Administrators should obtain a Bachelor's degree in computer science or a similar field. They should also have excellent communication, organization and, leadership skills.
Similar Job Descriptions as IT Administrator