Wednesday, January 30th, 2019
This free Customer Success Representative Job Description Template will assist you in your next hire.  We've listed out the requirements, roles, responsibilities, as well as interview questions for you to use.  If you have not done so, follow the simple steps on how to write a good job description we have covered to help you get the best applicants for your Customer Success Representative position.
Customer Success Representative Overview
The role of Customer Success Representative is a relatively new position to the workforce, but one that has become highly valued by companies.  The representative values and nurtures the client-business relationship.  If any problems with the product arise, the representative is the first person to whom the client reaches out.  Clients feel comfortable working with this one person, because the representative is knowledgeable about their business, and actually cares about the success of the client.  The reason this position has become so valued recently is because companies are seeing how much retention and loyalty can result from excellent Customer Success Representatives.
An effective Customer Success representative is one who is knowledgeable about the organization and the product it offers.  They are able to use critical and creative thinking to apply its features to help the client.  What one client needs may be completely different from another.
Look for candidates that enjoy this kind of variety, as their skills will be tested on a case-by-case basis.  This position requires someone who can interact easily effectively with different kinds of people.  Great listening skills are crucial, as they will have to truly understand clients' problems, frustrations, and roadblocks.
Be clear about the kind of experience you require of this position.  You need someone who has experience in the industry, or is a quick learner.  The role of Customer Success Representative is your company's chance to show the potential of your product-your pride and joy.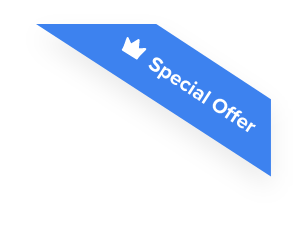 Joshua F.
Redline Electric & Solar

"The best recruiting platform on the market! VIVAHR allowed us to create a dashboard and applicant experience like no other!!"
Get more applicants from the
Best Job Boards
Post for free to 50+ job boards
Free for life plan
No credit card required

Customer Success Representative Job Description Template
Job Summary
The Customer Success Representative will aid in the company's customer retention by ensuring that customers are satisfied with the products and services they are receiving.  When issues or problems arise, the representative will address the issue in a timely and effective manner.  They will connect the company product to the customer to maximize satisfaction.  The job is to also ensure that customers renew their contracts when due.  The representative will value and nurture business relationships with clients, with the goal of retention and loyalty to the organization.
Customer Success Representative Duties and Responsibilities
Provide product support service to customers
Develop and maintain a smooth and strong relationship with customers to increase loyalty and retention
Pay attention to customer's details and complaint
Provide customer training and education on company product and service
Renewal of customer contracts
Design and implement customer retention policies
Provide technical support to customer
Create, manage and track customer data using online tools
Achieve target customer retention
Intervene to customers at risk
Develop and implement a well-planned customer on-boarding
Customer Success Representative Requirements and Qualifications
College degree in computer science or any related discipline
Extensive knowledge of the company's products/service
Interpersonal skills
Basic technical Skills
Proactive
Business and Tech Savvy
Analytical
Takes initiative
Persuasive
Basic knowledge of IT networking and internet technologies
Ability to work on customer relationship management applications
Good Communication Skills
Attention to Details
What does the role do?
Customer Success Representative is saddled with the responsibility of ensuring that the company retains her customer's loyalty and gains new ones.  We are hiring a Customer Success Representative who will work closely with our customers to ensure a smooth and effective relationship that will enhance loyalty and customer retention.  You will be showcasing our product and making the client-product connection.  The ultimate goal is to help the client reach their own goals through our product as the vehicle.  This position requires listening to the client, establishing a plan of action, and carrying out that plan to find solutions.
Customer Success Representative Interview Questions
Being prepared with the right kind of questions can help you guide an effective interview, which will lead to finding the right candidate.  Have in mind some quantifiable and situational questions.
Sample Interview Questions:
Why do you think we should hire you?
What comparative advantage do you have over other applicants and would bring on board if you are hired?
Can you share your experience as a Customer Success Representative?
In a situation where you are unable to satisfy a customer's request, how would you deliver the news?
What's the most challenging case you have ever handled with a customer?
Describe a situation when you were unable to resolve a customer's problem and how handled it.
What would you do if you were unsure how to resolve a customer's problem?
Can you share a time when plans changed with a customer, how did you manage the change?