What is an Accounts Payable Clerk?
An accounts payable clerk ensures that a company's invoices are paid on time and billed the correct amounts. Accounts payable clerks often receive, open, and log invoices and obtain department head clearance to pay bills as necessary. They usually have a basic understanding of accounting and budgeting.
While an associate's degree in accounting is not necessary, most accounts payable clerks have a good foundation in fundamental accounting techniques. The finest accounts payable clerks are extremely detail-oriented, have excellent time management abilities, and communicate well. Use VIVAHR software for templates and make the most out of your job search.
Related Job Titles for Accounts Payable Clerk 
Accounts Payable
Staff Accountant
Accounting Clerk
The Top Job Accounts Payable Clerk Skills
| | |
| --- | --- |
| | |
| | Computer spreadsheets and bookkeeping software are required skills for bookkeeping, accounting, and auditing clerks. |
| | Accurate financial records are the responsibility of bookkeeping, accounting, and auditing clerks. They must pay close attention to detail in order to avoid making mistakes and to spot mistakes committed by others. |
| | The financial documentation of a company is in the hands of bookkeeping, accounting, and auditing clerks, who must utilize it appropriately and keep it secret. It is critical that they preserve accurate records and avoid abusing an organization's finances. |
| | A person should have good math skills, as this job requires daily work with numbers. Some arithmetic skills are also desirable. |
| | These computer abilities involve a combination of typing and understanding operating systems and applications. Accounts payable experts require excellent computer skills because part of their job is typing and utilizing applications like Microsoft Office and QuickBooks to execute tasks. |
Accounts Payable Clerk Job Description Template (Free)
We're searching for an accounts payable clerk to take care of our company's bills and keep track of our accounts payable ledger. Receiving, opening, and logging invoices on the ledger, as well as bank reconciliation, accounts payable invoice and data input, and expense report processing, will be your responsibilities.
You will need to be skilled with Microsoft Office software, notably Word and Excel, to succeed in this job. Payments, the accounting process, and budgeting must all be well-understood by the perfect applicant. When necessary, you must also be able to perform supervisory duties.
Accounts Payable Clerk Duties & Responsibilities:
Journal entries in the general ledger, as well as credit card and bank account reconciliation.
Invoices for accounts payable and data input.
Managing payments in a timely and orderly manner.
Excel spreadsheet creation and upkeep.
When necessary, internal credit card reconciliation is performed.
Returns on sales and use taxes.
Assuring that the imaging of invoice supporting documents is completed in a timely and correct manner.
As needed, assist with audit support.
Assisting with the accounts payable process simplification.
When required, work with the account receivable clerk and others to resolve account difficulties.
Handling of expense reports.
Accounts Payable Clerk Requirements:
A bachelor's degree in accounting or a closely related discipline is required.
Word, Outlook, and PowerPoint.
Excel skills that are more advanced.
Beyond conventional accounting, you should be able to use a computer for a variety of activities.
If required, able to take on supervisory responsibilities.
Payments, accounting, and budgeting are all concepts that must be grasped.
Working knowledge of spreadsheets and proprietary software.
English proficiency and MS Office knowledge are needed.
A high level of precision and attention to detail are required.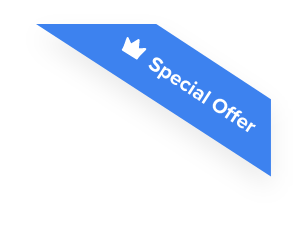 Joshua F.
Redline Electric & Solar

"The best recruiting platform on the market! VIVAHR allowed us to create a dashboard and applicant experience like no other!!"
Get more applicants from the
Best Job Boards
Post for free to 50+ job boards
Unlimited Job Postings
Unlimited Applicants

Sample Interview Questions For Accounts Payable Clerk
Once you gather all the received applications, you can use these sample interview questions for the Accounts Payable Clerk. These can help you narrow down your choices and pick the most suitable candidate for the job.
Personal 
Are you prepared to sign a non-disclosure agreement (NDA) and submit it to a background investigation?
What kind of schooling do you have?
What kind of work atmosphere do you prefer?
What values can you bring to our team?
What do you like the most about finance work?
Human Resources
Could you tell me a little bit about our company?
Describe a moment when you had to help a coworker.
Describe an instance when you went above and beyond the call of duty.
How often do you disagree with colleagues?
Management
Do you know what VAT is?
Do you know what is PO invoice is?
Tell me, what is the meaning of invoice?
Tell me, how do you transfer from AP to GL?
Tell me, what is pro forma?
Technical Skills and Knowledge
What about working in accounts-payment at a firm like ours appeals to you?
What education or experience have you had that has prepared you for the position of accounts payable clerk?
Explain how familiar you are with accounting software. Which ones have you tried so far?
Describe the accounts payable process in as much detail as possible.
What documents are required to verify an invoice?
What are the Educational Requirements for an Accounts Payable Clerk?
Accounts payable experts must have a high school diploma or a GED certificate at the very least. Some businesses favor individuals with a bachelor's degree in accounting or a similar profession. Economics, accounting concepts, spreadsheets, computerized accounting, and taxes are all relevant courses.
How Much To Pay a Accounts Payable Clerk When Hiring
The average yearly compensation for an accounts payable clerk is $44,154. On average, the top percentile of workers earns $53,636 a year. On average, entry-level workers make $35,976 per year. The average hourly wage is $21.03.
Frequently asked questions about Accounts Payable Clerk
How long does it take for someone to become an Accounts Payable Clerk?
Check out some steps you may need to take before starting your career as an accounts payable clerk.
Earn a degree at a college or university.
Look for and apply for an internship.
Start looking for Payroll Specialist jobs.
Obtain a Certificate.
Considering the mentioned steps, it may take you a while to become an accounts payable clerk. But, don't be discouraged because hard work is always rewarding.
Is there any special certification needed to become an Accounts Payable Clerk?
Obtaining your Accounts Payable Specialist certification verifies that you possess the necessary expertise to complete your task regardless of the circumstances. If you aren't sure you'll be able to pass the Institute of Finance & Management's (IOFM) Accounts Payable Specialist (APS) program after completing your degree, certificate courses can help you prepare.
What are the daily duties of an Accounts Payable Clerk?
Calculate, publish business transactions, process invoices, validate financial data for inclusion in accounts payable records, and offer additional clerical support as needed to meet the organization's responsibilities.
Any dubious invoice items, pricing, or obtaining signatures should be clarified.
 Obtain accurate statistics and/or information on invoice payments.
Assemble the invoices that will be paid.
Verify and compute all invoice extensions and totals (calculating and taking discounts when applicable),
Examine invoices and requisitions for satisfactory payment approval.
Check for prior payments in vendor files and assign voucher numbers.
Keep copies of all vouchers, invoices, and correspondence for your files.
Prepare vouchers according to accounting standards and procedures, including invoice number, date, vendor address, item description, amounts, and code.
Type reports and other documents regularly.
Bank statements must be reconciled.
Is a CPA required to work as an accounts payable clerk?
No, you don't need to be a CPA to work as an accounts payable clerk. You can, however, enhance your qualifications by joining the National Association of Certified Public Bookkeepers (NACPB) or the American Institute of Professional Bookkeepers (AIPB) (AIPB).
What makes an accounts payable clerk different from an accounts receivable clerk?
Payments to vendors, workers, tax authorities, and anybody else the firm owes money to are the responsibility of an accounts payable clerk. An account receivable clerk keeps track of and collects payments for goods and services acquired from the firm then applies the funds to clients' accounts.
Similar Job Descriptions as Accounts Payable Clerk