Do you want to attempt a different approach to recruiting? We're here to assist you. We've provided you with a FREE Treasurer Job Description Template to assist you with this difficult task.
Our VIVAHR Software is a great method to make the hiring process go faster! You may use the talents, responsibilities, and qualifications to create a compelling job description and recruit the best candidate. Metrics are essential for tracking any business, no matter how big or small. Businesses can view all of the data that matters in one place with automated reporting.
What is a Treasurer?
An organizing committee's general financial management is overseen by the Treasurer. They organize and manage the organization's finances, collect, deposit, and track monies, make checks and submit financial reports to other committee members on a regular basis.
The Treasurer acts as a financial watchdog, ensuring that the committee's finances are safe. The Treasurer is also in charge of reconciling bank statements, controlling cash flow, and investing monies in a legal manner. They may also assist with fund-raising initiatives in order to improve the committee's financial situation.
Related Job Titles for Treasurer
Director of Operations
General Counsel
President
The Top Treasurer Skills
| | |
| --- | --- |
| | |
| | Computational understanding, number manipulation, and the fundamental notion of mathematics are all part of mathematical talents. A treasurer works with a variety of accounting reports that include a number of important criteria. Handling data and statistics to manage a company's finances necessitates strong mathematical abilities. |
| | Management talents include the ability to plan, organize, and control the things they're in charge of while cooperating with coworkers to keep the system running smoothly. Treasurers are responsible for directing the company's in-house financial staff and all associated activities. They'll need solid managerial abilities to play these roles. |
| | Treasurers communicate and cooperate with other members of the financial department. Aside from that, the function entails collaborating with corporate leaders and board members to make financial choices for the organization. To accomplish these tasks well, they'll need to develop their communication abilities. |
| | The capacity to observe and grasp things minutely while executing any work is known as attention to detail. Treasurers are in charge of an organization's finances and deal with numbers, thus being alert while working is essential. Being detail-oriented can help them avoid costly mistakes and keep their firm out of trouble. |
| | Analytical abilities are the capacity to acquire, organize, visualize, and decode existing data in order to arrive at a meaningful conclusion that can aid in problem-solving. To fulfill this position and make financial decisions for the future that have the ability to accomplish goals, professionals must have strong analytical abilities. |
Treasurer Job Description Template (Free) 
We are searching for an experienced Treasurer to supervise our organization's financial issues. You'll be in charge of monitoring the company's financial security, predicting borrowing requirements, and creating financial reports in this position. You'll also have to give advice on loans and liquidity investments, as well as make sure the firm has enough cash to meet operating expenditures and capital projects.
You need to have in-depth knowledge of accounting processes, a thorough awareness of banking rules and regulations, and outstanding communication skills to succeed as a treasurer. By identifying risks and managing cash flow effectively, a top-notch treasurer may enhance a company's financial condition.
Treasurer Duties & Responsibilities:
Taking care of the company's cash receipts, banking, and security.
Providing risk evaluations to top management, covering firm loans, investments, and liquidity.
Predicting the company's financing requirements.
Maintaining the financial systems and procedures that govern the treasury activities of the firm.
Keeping track of third-party financial transactions.
Managing treasury functions that have been outsourced.
Budgeting and financial statement preparation.
Forecasting and financial reports must be submitted.
Putting legislative and budgetary policies into action.
Treasurer Requirements:
A bachelor's degree in finance or accounting is required.
Previous experience as a treasurer is required.
Certification as a Certified Public Accountant.
Proficient with financial software systems used in the sector, such as SAP and Oracle.
Communication and predicting abilities are exceptional.
Knowledge of financial legislation in depth.
Understanding of financial and investment management approaches.
Advanced arithmetic abilities are required.
Financial report writing and presentation skills.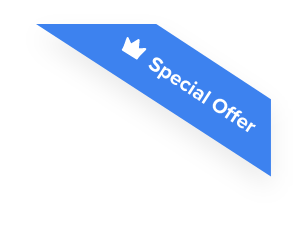 Joshua F.
Redline Electric & Solar

"The best recruiting platform on the market! VIVAHR allowed us to create a dashboard and applicant experience like no other!!"
Get more applicants from the
Best Job Boards
Post for free to 50+ job boards
Unlimited Job Postings
Unlimited Applicants

Sample Interview Questions For Treasurer
Now, are you ready to continue your recruitment journey? Use these Treasurer questions to be able to find exactly what you are searching for in a candidate. The hiring process will have great results if you try utilizing them in your search.
Personal
How long do you intend to work for your next company?
Do you have any wage needs in mind?
What are your impressions of this firm?
Human Resources
Can you tell me about an instance when your financial plan resulted in higher earnings for a company?
As a treasury analyst, what sorts of firms have you worked for?
Can you tell me about a moment when you conquered a huge obstacle?
Management
What methods do you use to plan and arrange your job responsibilities?
Can you recall a moment when you provided valuable feedback to your company?
Could you tell me about a time when you had to share sensitive information with management?
Technical Skills and Knowledge
Can you tell me about a successful investing strategy that you devised?
What criteria do you use to evaluate the quality of securities?
What are some of the methods you've used to secure capital investments?
What are the Educational Requirements For a Treasurer?
A Bachelor's degree in finance, business administration, economics, or another relevant field is required for an excellent Treasurer candidate. A Master's degree in finance or a business-related field is a significant plus for this role.
You may ask the Treasurer to be bonded in specific situations to ensure that they will carry out their responsibilities ethically. Hiring a bonded Treasurer provides you with extra confidence that your funds will be handled appropriately and safely.
How Much To Pay a Treasurer When Hiring
Treasurers usually earn from $25,000 to $148,000 per year, and their median annual salary is around $85,439. The hourly wages range from $13 to $71, and the median hourly pay is $41.
Frequently asked questions about Treasurer
What makes a Treasurer different from a General Counsel?
Treasurers' main responsibility is to handle an organization's finances and keep meticulous records of cash movement in and out of the business. They must also prepare the budget and guarantee that it is not exceeded by the firm or organization.
Meanwhile, a General Counsel, often known as a Chief Legal Officer (CLO), is responsible for creating contracts and agreements as well as ensuring that the firm is operating legally.
How can a Treasurer's job description stand out from the crowd?
Include any important data about your organization, its operations, or its beliefs in your Treasurer job description to make it stand out. Include work details, such as what you want the Treasurer to accomplish on a daily basis and any travel obligations.
Include any competitive perks you provide along with the remuneration for the position, as well as the financial credentials and experience you require or desire. Include any unique financial or accounting software programs that your Treasurer may need to employ.
In a Treasurer's resume, what should you look for?
An excellent candidate for Treasurer has a background in finance and budgeting. They will have worked with significant budgets and financial planning for businesses similar to yours.
Candidates with expertise in leadership roles or as a custodian of finances in any capacity should be considered. Additional finance certifications, such as those granted by the Association of Public Treasurers, will be advantageous.
If your Treasurer is required to be bonded, be sure to double-check the authenticity of their bond with the bonding business.
Who does a Treasurer have to answer to?
The Treasurer is responsible for reporting to the President, Vice President, Secretary, members of the Board of Directors, and other stakeholders. They must communicate with the Board on a frequent basis to keep them informed of all financial planning, budgeting, and fundraising activities.
They must also provide a monthly report to the Board detailing the bank balance, expected spending, promised funds, and arriving monies. Treasurers report to the Board of Directors and shareholders.
Similar Job Descriptions as Treasurer