One of the first and most essential steps towards hiring a qualified payroll assistant is creating a suitable instructive job description to attract the right applicants. To make this easier for you, we created a Payroll Assistant Job Description Template with all the necessary information, from duties and responsibilities to requirements. You can also any extra demands you see fit to this template and customize it to your needs. We also recommend using our VIVAHR software to post this template to various hiring websites to attract just the right candidates for your company.
What is a Payroll Assistant?
A payroll assistant assists with the management of all things related to employee pay, such as calculating gross wages and taxes, providing wage statements for employees, withholding money from paychecks, and making sure that each person receives equal treatment. This type of position usually requires having at least one year's experience in accounting, payroll, or human resources.
Related Job Titles for Payroll Assistant
Payroll Administrator
Entry-Level Accountant
Payroll Coordinator
The Top Payroll Assistant Skills
| | |
| --- | --- |
| | |
| | This position requires you to work in different software such as MS Office, Sage, QuickBooks. Knowing how to use this software will help you perform your job faster and more efficiently. |
| | You should be good with numbers if this position interests you. It requires exceptional numerical skills. You are in charge of assisting with all the calculations and complex data. This will help you identify mistakes and have better accuracy. |
| | In order to perform these tasks well you should have good organizational skills. During every pay cycle, there is a list of responsibilities. You are in charge of assisting with these tasks; thus being well-organized will help with making pay cycles a smooth process. |
| | Time management is an important skill to have because you must perform all tasks and responsibilities on time. This will help you stay focused and be more effective in enhancing your work quality. |
| | Because you will be assisting with payrolls you should pay extra attention to detail, this is vital for success. The smallest error can create big problems. |
Payroll Assistant Job Description Template (Free)
We are currently searching for a payroll assistant who pays great attention to detail to join our company. In this position your duties will include gathering and monitoring information on work patterns and salary deduction and additions, you are in charge of ensuring that all records are captured accurately on the payroll software. You will also be in charge of providing information and answering questions from our employees.
Our ideal candidate is someone who has a passion for numbers, is sharp, and is able to identify and correct errors before they affect the employees' salaries.
Payroll Assistant Duties & Responsibilities
Collect and calculate data in order to maintain payrolls
Assist in maintaining and monitor payroll operations
Update payroll records (entering insurance coverage, division transfers, and savings deductions)
Determine payroll liabilities
Prepare reports of earnings, deductions, taxes, and leaves
Keep all payroll information confidential
Resolve discrepancies by analyzing and collecting information
Collecting and calculating all the payroll information needed and maintaining it
Provide payroll information and answers
Payroll Assistant Requirements
High school diploma or GED
Previous experience in HR
Strong attention to detail
Great mathematical skills
Proficiency in MS Office and Sage, QuickBooks, or equivalent
Excellent organizational and time management skills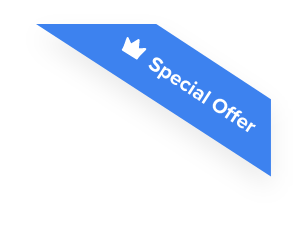 Joshua F.
Redline Electric & Solar

"The best recruiting platform on the market! VIVAHR allowed us to create a dashboard and applicant experience like no other!!"
Get more applicants from the
Best Job Boards
Post for free to 50+ job boards
Unlimited Job Postings
Unlimited Applicants

Sample Interview Questions For Payroll Assistant
Personal
Why do you want to be a payroll assistant?
What would be your preferred advancement?
What are your strengths and weaknesses?
Human Resources
Why is it important to keep all payroll information confidential?
What would you do if you saw a colleague breaking company policies?
How do you handle errors in the work environment?
Management
How do you manage your time during working hours?
How do you keep up with all the daily information and tasks coming your way?
Technical Skills and Knowledge
Are you familiar with MS Office?
Do you know how to use other payroll software? What kind?
Would you say you are well organized?
What are the Educational Requirements For a Payroll Assistant?
In order to become a payroll assistant, you must have a high school diploma or a GED. However, some companies prefer candidates who have completed a bachelor's degree in accounting or a similar area of study.
How Much To Pay a Payroll Assistant When Hiring
The annual median salary for a payroll assistant is $47,020, meaning $22.61 per hour. However, this can vary based on previous experience and place of employment. You can earn somewhere between $14.88 and $32.50 per hour in this position.
Frequently asked questions about Payroll Assistant
Can payroll assistants work from home?
Depending on company policies, a payroll assistant can sometimes work from home.
What hours does a payroll assistant usually work?
This depends on what company you work for. Payroll assistants usually work normal hours. If you work from home or online, you can adjust your hours.
Is there any difference between a payroll administrator and a payroll coordinator?
A payroll administrator is in charge of processing payroll checks and tax forms. In contrast, a payroll coordinator communicates between different departments and processes paperwork when new employees come in or employees go on vacation.
Who do payroll assistants work with?
They work with a lot of people, mainly payroll administrators. Other people include IT, local tax authorities, and HR. Sometimes you will also communicate with employees.
Similar Job Descriptions as Payroll Assistant