Searching for a new employee doesn't have to be a tough or boring job. The only thing you should have is a great job description template that will help you create a job ad for the open position. Therefore, we are happy to present this FREE Nurse Assistant Job Description Template which will be your most useful tool in the hiring process.
This job description introduces all necessary skills, responsibilities, and qualifications that a Nurse Assistant should obtain. You can easily change and customize it according to the specific requests and demands of your workplace. We also advise using our VIVAHR Software for a complete and enjoyable experience!
What is a Nurse Assistant?
Nurse Assistants, or Certified Nurse Assistants (CNA), work in healthcare facilities and provide aid and support to patients in daily activities. They offer basic physical assistance to patients who have trouble managing daily routines on their own. They serve meals and feed patients, helping them with hygiene like bathing, cleaning, and getting dressed.
Nurse Assistants also change patients' bedding, reposition and transport patients who are not able to move. Other responsibilities include measuring patients' blood pressure, recording vital signs, updating and monitoring their medical records, providing medication, and other specialized tasks. Nurse Assistants typically work with a registered nurse or licensed practical nurse.
Related Job Titles for Nurse Assistant
Registered Nurse
Intensive Care Nurse
ER Nurse
The Top Nurse Assistant Skills
| | |
| --- | --- |
| | |
| | Nurse Assistants require great communication skills. They need to properly inform and educate patients and their families about their health conditions and treatment. They also have to deliver instructions to patients and recognize their needs. Aside from patients, Nurse Assistants have to maintain effective communication with doctors and other nurses. |
| | Knowledge of infections, allergies, and general medical conditions is a must for a Nurse Assistants. They need to recognize every problem that may occur and tend to it in a timely manner. Once they identify an issue, it is easier to inform other medical staff about them. |
| | The biggest part of a Nurse Assistants' job is providing physical assistance to patients. Therefore, they need to be in great physical condition so that they would be able to provide any kind of support. They would often have to push wheelchairs, move patients from one bed to another, or help them walk. |
| | Injured or ill people in the hospital may suffer many mood swings throughout the day - anger, pain, sadness. Nurse Assistants need to stay calm, focused, and patient in those situations and understand what patients are going through. The ability to calm them down is also a huge advantage. |
| | The sad truth about medical procedures and the environment is that some patients may never feel better or even lose their lives. Nurse Assistants need to learn how to distance themselves from failures and negative outcomes and realize that life goes on. |
Nurse Assistant Job Description Template (Free)
We are looking for a certified and motivated Nurse Assistant to join our medical staff. You will have a number of important responsibilities, including providing general healthcare and support to patients in daily activities. You will be serving meals and feeding patients, helping them to use the bathroom, bathe and clean themselves. Additionally, you will be measuring their pulse and blood pressure and providing medications.
The optimal candidate for this position should be compassionate, determined, and motivated to help people leave the hospital healthy and happy. Great communication skills and excellent knowledge of medical terminology are a must. The candidate should be patient and emphatic when dealing with patients and understand what they are going through. Their mindset should be focused on the well-being of the patients and their families.
Nurse Assistant Duties & Responsibilities:
Provide healthcare and support to patients
Offer basic physical assistance to patients, assist with walking and getting dressed
Serve meals and help patients with eating
Bathe, clean, and help patients to go to the bathroom
Change bedding, turn, and reposition patients in bed
Record vital signs, measure pulse, and blood pressure
Provide medication and perform other specialized tasks
Move and transport patients in wheelchairs
Monitor and record patients' overall condition and food and liquid intake
Maintain a safe and clean environment
Treat patients and their families with respect and dedication
Nurse Assistant Requirements:
Valid nursing license in the state of practice
Experience with patient care in a healthcare facility
Excellent knowledge of anatomy, medical terminology, and simple medical procedures
CRP certification
Strong communication skills
Understanding and empathy
Great physical condition and stamina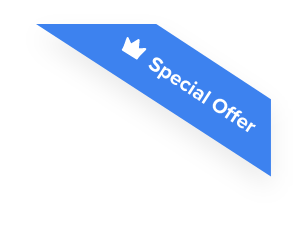 Joshua F.
Redline Electric & Solar

"The best recruiting platform on the market! VIVAHR allowed us to create a dashboard and applicant experience like no other!!"
Get more applicants from the
Best Job Boards
Post for free to 50+ job boards
Unlimited Job Postings
Unlimited Applicants

Sample Interview Questions For Nurse Assistant
Once you gather up all the received applications, you can use these sample interview questions for Nurse Assistants. These questions might come in handy during your hiring process and help you pick suitable applicants.
Personal 
Have you always wanted to work in medical facilities?
What would you be doing now if you weren't at this interview?
Can you tell us something about your interests outside of work?
Human Resources
How would your previous boss describe you in 3 words?
Why did you decide to leave your last job?
Are there any skills that you would like to improve if you get the job here?
Management
How do you manage to stay calm and focused in stressed situations?
What was the most traumatic situation that you successfully managed?
If you had to, how would you prioritize your patients?
Technical Skills and Knowledge
How would you deal with a patient that refuses your help?
What precautions need to be taken care of when moving or carrying the patient?
How would you console a scared or injured patient?
What are the Educational Requirements For a Nurse Assistant?
The position of a Nurse Assistant doesn't require a college degree, unlike other nursing jobs. However, a candidate should obtain a certification or diploma in a CNA program which includes training in patient personal care, infection prevention, mental health, vital signs, etc.
Every CNA program or exam is state-specific, so each candidate is required to meet state requirements.
How Much To Pay a Nurse Assistant When Hiring
The average annual salary for Nurse Assistants is between $17,000 and $38,500. The median annual salary is $31,905. The hourly wages go from $9 to $19. The median hourly pay is $15.
Frequently asked questions about Nurse Assistant
Where do Nurse Assistants work?
Nurse Assistants can work in any type of medical facility or hospital. However, the most common places where nursing assistants are needed are nursing homes, adult care facilities, or intensive care.
How long do nursing assistant programs last?
Typically, a great number of nursing assistant programs take between 6 and 12 weeks. Those programs are divided into instructional hours and practice.
How much do Nurse Assistants usually earn per year?
The average annual salary of a Nurse Assistant is around $31,905.
What are the primary qualifications of a Nurse Assistant?
Nurse Assistants should have a broad knowledge of medical terminology and simple procedures. Furthermore, they need to be attentive, emphatic, possess great communication skills and physical stamina.
Similar Job Descriptions as Nurse Assistant