The need for hiring experienced and qualified Nurses is in high demand. If you need to hire a Nurse for your medical office or facility, use this Free Nurse Job Description to find and recruit your ideal candidate. This Nurse Job Description Template is easy to use and simple to add aspects unique to your nurse position. If you need an extra assistant in writing a good job description, we are happy to help.
A nurse's role in the medical field plays a crucial part in proper medical care for patients. Nurse assist medical doctors in routine medical treatment and surgical procedures of patients. In addition, many nurses can work in primary care to specialty services.
Also, if you want to experience easier hiring, check out our VIVAHR software! It can help you during your recruitment journey.
What is a Nurse?
A nurse is a professional who provides medical care for patients. They are responsible for diagnosing their patient's condition and then following up with a treatment to help them get better. Nurses also educate people about the importance of good health to prevent future illnesses, injuries, or disabilities.
Nurses are the most trusted profession in America. There are more than three million nurses currently working, and they will be needed even more in the future as our population continues to grow. policy development, systems
Related Job Titles for Nurses
Registered Nurse
Nursing Assistant
Certified Nursing Assistant
Nurse Job Description Template
We seek a qualified and experienced Registered Nurse to provide nursing care and psychological support to various patients. The chosen candidate must be an excellent multi-tasker, work well in a multi-disciplinary team, and show compassion in their work. We have a great team of highly skilled practitioners, and we are looking for someone to join us for this advantageous position.
Nurse Duties & Responsibilities
Evaluate patient's needs and meet their care requirements
Help create a psychologically nurturing environment by establishing rapport with patients and treating them with kindness and compassion.
Perform routine diagnostic checks (check blood pressure and temperature, administer medications and injections, etc.)
Collaborate with a multidisciplinary team to provide comprehensive care
Adhere to HIPAA laws and respect patient's privacy and confidentiality
Adhere to standard care regulations and infection-control policies to ensure quality care and a safe and clean working environment
Document patient's needs, irregularities, and all care provided according to facility protocol on time
Nurse Requirements
Previous RN work experience
Registered Nursing Certification
Multi-tasking skills
Excellent communication skills
Must be willing to deal with difficult people in high-stress situations
Can take instruction and follow through without complaint
Kind and compassionate
Works well in a team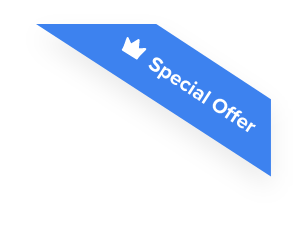 Joshua F.
Redline Electric & Solar

"The best recruiting platform on the market! VIVAHR allowed us to create a dashboard and applicant experience like no other!!"
Get more applicants from the
Best Job Boards
Post for free to 50+ job boards
Unlimited Job Postings
Unlimited Applicants

What Does a Nurse Do?
Depending on the particular facility and specialty, nurses tend to perform their duties; a nurse supports a medical doctor in patients' care. Nurses administer patient care, including vital checks, administering medicine, and performing minor to major medical procedures.
Sample Interview Questions For a Nurse
If you are hiring a Nurse, these questions can help narrow options until you find the ideal candidate:
Why did you decide to become a nurse?
What do you find to be the most challenging tasks of being a nurse?
Would you please tell me about a time you had with a patient who confirmed your choice of nurse?
What qualities do you feel a nurse must have to be successful?
What methods have you developed that make you great with patients?
How do you handle the stress of being a nurse?
Why do you think a nurse is a vital part of patient care?
Why do you want to be a nurse at this medical facility?
What are the Educational Requirements For a Nurse?
Nurses typically have medical education from either a diploma from a nursing program, associate's, or bachelor's degree in nursing. In addition, all registered nurses must be licensed in all states.
How Much To Pay Nurses When Hiring
Based on the job and the experience, the range will vary quite a bit. According to the Bureau of Labor Statistics, nurses' median income in 2019 was $35.24 /hour or $73,300 a year. The job market for Nurses over the next ten years looks to grow by 7%. Compensation and pay can vary based on your local city and state.
Similar Job Descriptions as Nurse