Are you looking to hire a Labor and Delivery Nurse? To help you find the best candidate, we have created a Labor and Delivery Nurse Job Description. It includes all the duties and responsibilities and all the qualifications a Labor and Delivery Nurse should have. The goal of this template is to make creating and posting your job temple as easy and as fast as possible. This can be done in our VIVAHR's recruiting software. This applicant tracking system helps you have a more efficient hiring process and find just the right candidate you need.
What is a Labor and Delivery Nurse?
A labor and delivery nurse is responsible for helping a mother during her last stages of pregnancy. These duties include monitoring vital signs, helping with giving birth, and administering any needed medication. They are also involved in educating soon-to-be mothers on what to expect during pregnancy and when giving birth and addressing psychosocial needs during post-delivery.
There are many important skills a labor and delivery nurse should have. Soft skills may come naturally when taking care of patients. In contrast, technical skills such as administering epidural or checking vitals are acquired in nursing school or on-the-job training.
Related Job Titles for Labor and Delivery Nurse
Licensed Practical Nurse (LPN)
Registered Nurse
Certified Nurse Assistant
The Top Labor and Delivery Nurse Skills
| | |
| --- | --- |
| | |
| | During the day a labor and delivery nurse communicates with a lot of people, from patients to doctors and families of patients. A good labor and delivery nurse should be able to understand and listen to patients' needs, pain level, and health history and communicate well with other healthcare professionals. |
| | When working as a childbirth nurse you will most likely have multiple patients at a time, some will be giving birth, some will be learning how to breastfeed and some will still be pregnant. With good time management, you will be able to pay good attention to each patient and help them when needed. The labor and delivery department is fast-paced and requires long hours so you should be good at managing different situations in a timely manner. |
| | In order to manage patients, pain levels, and symptoms labor and delivery nurses use their problem-solving skills. They identify different types of pain, recommend treatments, and are sometimes required to make time-sensitive decisions. All of the above requires good critical thinking and decision-making skills. |
| | Knowing how to check a patient's vitals, administer epidural and time contractions should be basic knowledge to every labor and delivery nurse. Administering medication and basic clinical care is something nurses learn during their bachelor's and on-the-spot training. |
| | Some patients are more sensitive and can get a bit nervous and stressed during labor. Your job is to make them feel as comfortable as possible and help guide them through the process of labor and delivery. Being compassionate can help ease your patient's nerves. |
Labor and Delivery Nurse Job Description Template (Free)
We are looking for a compassionate and dedicated labor and delivery nurse to join our team of healthcare professionals to help take care of women during their pregnancy, childbirth, and post-delivery. Childbirth nurses assist doctors in all aspects of pregnancy and childbirth, assist surgeons during C-sections, and care for women who experience complications during pregnancy or childbirth. To be a successful childbirth nurse, one must pay strong attention to detail and be meticulous. You must be loving, compassionate, and knowledgeable about all aspects of pregnancy, post-delivery, and childbirth, as well as postpartum care, complications, and treatment.
Labor and Delivery Nurse Duties & Responsibilities:
Providing care for expectant mothers with normal and problematic pregnancies
Teaching expectant mothers about childbirth through preparation classes
Providing guidance, support, and clinical care to pregnant women
Monitoring the length and strength of contractions during labor
Administering medications during birth, such as epidural and assisting with anything the patient might need
Performing all the tests on newborns needed
Helping mothers by guiding them through the process of giving birth
Assisting with breastfeeding and recovery after giving birth
Labor and Delivery Nurse Requirements:
Bachelor's degree in nursing or associates degree in the same field
Nursing license
Great communication skills
Great knowledge of medical care
Flexibility when working shifts and remaining on-call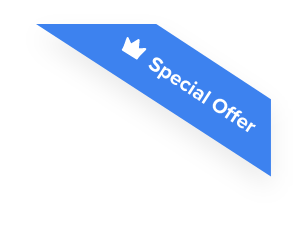 Joshua F.
Redline Electric & Solar

"The best recruiting platform on the market! VIVAHR allowed us to create a dashboard and applicant experience like no other!!"
Get more applicants from the
Best Job Boards
Post for free to 50+ job boards
Unlimited Job Postings
Unlimited Applicants

Sample Interview Questions For Labor and Delivery Nurse
Once you gather all the received applications, you can use these sample interview questions for Labor and Delivery Nurse. These can help you narrow down your choices and pick the most suitable candidate for the job.
Personal
Why did you want to become a labor and delivery nurse?
Where do you see yourself in five years?
What is your previous work experience?
Human Resources
What do you do if your patient is not willing to change her birth plan?
How would you handle a disagreement with another healthcare professional?
Management
How do you handle high-risk births?
Tell me about a time you turned a negative situation into a positive one?
How do you manage to take care of multiple women in labor?
Technical Skills and Knowledge
How important is postpartum care? How would you help a new mother dealing with postpartum?
How do you guide a woman in labor through the process of giving birth?
To be a labor and delivery nurse, do you have all the medical skills required (checking vitals, administering epidural, timing contractions)?
What are the Educational Requirements For a Labor and Delivery Nurse?
To become a labor and delivery nurse, you should have a bachelor's degree in nursing or an associate's degree in nursing. You can acquire this if you pass the RNC-OB exam.
How Much To Pay a Labor and Delivery Nurse When Hiring
According to the U.S Bureau of Labor Statistics, the median salary for a Labor and Delivery Nurse is $111,130 per year. However, depending on your experience and place of employment, you can get anywhere between $32.55 and $86.43 per hour.
Frequently asked questions about Labor and Delivery Nurse
Is the need for labor and delivery nurses increasing?
According to the Bureau of Labor Statistics, the job prospect for a labor and delivery nurse is expected to rise by 15% between 2016 and 2026.
Are there any responsibilities a labor and delivery nurse has post-delivery?
There are plenty of responsibilities post-delivery. A Labor and delivery nurse has a big role in helping mothers and newborns. Assisting with breastfeeding and recovering after giving birth are some of the main post-delivery responsibilities.
How long does a labor and delivery nurse work in a day?
A labor and delivery nurse usually works 12-hour shifts per day.
Are there any benefits to working long hours?
These kinds of nurses usually spend more time with laboring mothers than doctors do. These long hours build deeper connections and relationships with patients and are present for all of a laboring mother's birth experience.
Similar Job Descriptions as Labor and Delivery Nurse