One of the first and most essential steps towards hiring a qualified Nurse Practitioner (NP) therapist is creating a suitable instructive job description to attract the right applicants.
To make this easier for you, we created a Nurse Practitioner Job Description Template with all the necessary information, from duties and responsibilities to requirements. You can also add your extra demands to the template and customize it to fit your company's needs. We would recommend using VIVAHR software to post the template on various hiring websites to get the best results as quickly as possible.
What is a Nurse Practitioner?
A nurse practitioner is both a registered professional and licensed medical doctor that provides primary care to patients. They diagnose, prescribe treatment plans, and perform many other duties, too, depending on their level of education and training, such as prescribing medication or performing surgical procedures with supervision by another physician.
A Nurse Practitioner (NP) combines two essential roles in healthcare: Registered Nurses provide patient care, whereas Doctors make diagnoses and create treatments for various illnesses. An NP usually has an MHA, typically along with nursing degrees from associate through doctoral levels, which means they can work independently and have access to consulting physicians if needed due to being supervised when providing more complex services like administering IV drugs or completing surgical procedures operations under anesthesia.
Related Job Titles for "Nurse Practitioner"
Nurse Anesthetists
Physical Therapist
Registered Nurse
The Top Nurse Practitioner Skills
| | |
| --- | --- |
| | |
| | During their nursing program, licensed practical nurses are taught to participate in delivering care to their patients. They are also responsible for many other duties and must be prepared to perform these duties with their knowledge. |
| | One of the critical skills an NP should have is excellent communication. This job requires working with many patients, their families, and doctors and nurses; thus, to effectively understand certain patient's conditions and needs, and NP should be good at communicating and passing on important information. |
| | Since sometimes there is a shortage of nurses, NP's should be prepared to take care of multiple patients. Having good time management will make it easier to complete all the tasks necessary |
| | This is one of the most critical skills for an NP. To perform their duties and procedures effectively in emergency cases, NP's must be quick with accurate decision making. |
| | Sometimes there are difficult questions to answer and complex illnesses to handle. This is why it is vital to remain calm with a sense of empathy. Calmness is a good trait for nurses to have when making decisions in high-risk situations. Giving clear directions and assisting doctors calmly can help in efficiently treating patients. |
Nurse Practitioner Job Description Template (Free)
We are looking for an experienced and dedicated Nurse Practitioner (NP) to join our growing staff. In this position, you will be required to provide patient care and note patients' symptoms and concerns throughout the examination to diagnose their medical problems. When necessary, you will be asked to assist our doctors with some more advanced injuries and illnesses. Our ideal candidate has excellent communication skills and handles stress well, good time management, and at least five years of work experience.
Nurse Practitioner Duties & Responsibilities
Consultation patients about their previous illnesses and health history
Administer tests such as bloodwork
Being able to examine patients and screen them
Able to review test results, read patient's charts and diagnose problems
Advise patients on treatments and future appointments
Refer patients to the right doctors and treatments
Provide care for in-need patience with good time management
Keep patient records up to date
Nurse Practitioner Requirements
High school or GED
Master's degree in nursing
Nurse practitioner license
Excellent communication skills
Being a team player, alongside physicians, other nurses, and doctors
Proficiency in EHR medical charting system and other computer software needed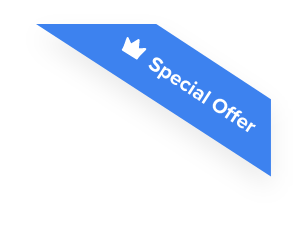 Joshua F.
Redline Electric & Solar

"The best recruiting platform on the market! VIVAHR allowed us to create a dashboard and applicant experience like no other!!"
Get more applicants from the
Best Job Boards
Post for free to 50+ job boards
Unlimited Job Postings
Unlimited Applicants

Sample Interview Questions For Nurse Practitioner
Personal
What would you say is the most challenging aspect of being a nurse practitioner?
Why did you want to become a nurse?
Where do you see yourself in five years?
Human Resources
Have you ever had a conflict with a patient's family member? How did you handle it?
Did you ever go the extra mile for a patient in need of care?
If you saw a colleague not adhering to the hospital's policies and regulations, what would you do?
Management
What are some critical traits a nurse practitioner should have when taking care of a patient?
How would you handle a large number of patients in need?
Technical Skills and Knowledge
If a patient asked for a higher dose than the allowable amount because the pain medication is not working, what would you do?
Before conducting a health exam for a patient, what information do you review?
What would you say sets you apart from other nurses?
What are the Educational Requirements For a Nurse Practitioner?
Becoming an NP is not easy; there are many steps you must take to become one. First, you need a bachelor's degree. Secondly, you must obtain a license as a registered nurse before earning an NP license. To do this, you must pass the NCLEX (National Council for Licensure Examination). Once you give, you can pursue a specialization while working as a registered nurse; this can be any specialization you are most interested in, from mental health to family care. Thirdly, you must complete a Master's of Science in Nursing or a Doctor of Nursing Program; finally, you will be employed as a nurse practitioner once you complete this.
How Much To Pay a Nurse Practitioner When Hiring?
The salaries of nurse practitioners vary depending on what position they hold, whether they work in the hospital, nursing home, or private care.
A Nurse Practitioner income can vary somewhere between $78k and $155k a year, which means hourly between $37.98 and $74.52
Frequently asked questions about Nurse Practitioners.
What are some available NP jobs?
The jobs available for nurse practitioners can be general nurse, certified registered nurse, family nurse, and many others.
How do you get a Nurse Practitioner license?
You must have a bachelor's degree, and then you must work as a registered nurse to become a nurse practitioner.
What is the difference between a nurse practitioner and a doctor?
Nurse Practitioners are not allowed to perform surgery or prescribe medicine, which only doctors can do. Nurses are trained to care for patients and treat common ailments.
In what field is there a high demand for Nurse Practitioners?
This would be family care.
Similar Job Descriptions as Nurse Practitioner