Are you looking for a new addition? Great, since the process of recruitment is sometimes challenging we can make it enjoyable. With our FREE Brand Strategist Job Description Template, you'll be able to hire a qualified and trustworthy employee for your company. You could be perplexed as to how. It's critical to have the right team on your side when it comes to hiring.
VIVAHR software lets you keep track of your data and hiring process. You may advertise your job opening on 50+ job boards with a single mouse click. You can send smart, on-brand emails while avoiding spam with VIVAHR. You can send as many as you need without having to worry about it thanks to our configurable templates and bulk email features.
What is a Brand Strategist?
Brand strategists create complete brand experiences based on a thorough study, experience, and understanding of the industry and clients. Brand strategists are excellent storytellers who undertake research, uncover actionable insights, design and deliver plans. They also work with creative teams, attend client meetings, and lead brainstorming sessions.
Related Job Titles for Brand Strategist
Brand Activation Manager
Brand Manager
Brand Marketing Manager
The Top Brand Strategist Skills
| | |
| --- | --- |
| | |
| | To communicate product knowledge to peers and other employees, brand strategists must have excellent communication skills. You'll need these abilities to communicate data and brand information to senior management and stakeholders. In order to interact with customers and determine their preferences, communication is also required. |
| | To design strategy plans that represent your brand, you'll need to be creative. You'll also need these talents to create logos that incorporate your company's colors, typefaces, and other components. Consider how you might boost sales and appeal to a wider audience. |
| | Because the industry is always changing, brand strategists must be agile. To be more effective, you must react to the information that consumers supply about your brand and their general preferences. Expect produced goods and marketing campaigns to evolve rapidly in response to market data and client statistics. Budget and task management adjustments must also be anticipated. Adaptability decreases workplace stress and guarantees that you stay productive even in the face of adversity. You produce high-quality work by being adaptive. |
| | Brand strategists must handle many brand campaigns at the same time, which necessitates good project management abilities. Work with a variety of clients, projects, and coworkers. Expect to distribute responsibilities to several coworkers or employees, depending on your team. To determine which jobs other workers can complete, you'll require leadership skills. Brand strategists must also be self-motivated in order to make quick judgments on campaigns, product descriptions, and other aspects of the branding process. |
| | Consider honing your statistical abilities if you want to work as a brand strategist. This enables you to perform more effective data analysis and have a better understanding of industry trends. By evaluating how customers react to certain items, statistics may help you evaluate the potential effectiveness of campaigns. |
Brand Strategist Job Description Template (Free)
We're searching for a professional and results-oriented Brand Strategist with a strong analytical mind to help us create captivating brand stories and strategies. Conducting comprehensive research, assessing data, offering suggestions, presenting to clients, and briefing creatives are all tasks of the Brand Strategist. You should be a strategic thinker with a penchant for identifying consumer insights that help you design strategies. Do you think it's something you'd like to learn more about? Keep reading if that's the case!
The ideal applicant is open-minded and enthusiastic about developing comprehensive brand experiences. Finally, a great Brand Strategist should have strong research skills, an analytical attitude, and the ability to tell a good narrative. Join us TODAY if you're ready to take on a new challenge in your life. We are awaiting you!
Brand Strategist Duties & Responsibilities:
Keeping up with consumer research and market developments is essential.
Analyzing research, statistics, and trends.
Performing competitive and situational evaluations.
Identifying new ideas, problems, and possibilities.
Brand architecture, positioning, and strategy development.
Creating engaging brand narratives.
Meeting with clients and presenting to them.
Working with creative teams on briefings and collaborations.
Organizing brainstorming and ideation sessions.
Brand Strategist Requirements:
A bachelor's degree in business, marketing, branding, communication, or a related discipline.
Prior experience working as a brand strategist or in a comparable position.
Excellent verbal and written communication abilities.
Leading client meetings is a plus.
A mindset that is analytical and problem-solving.
A storyteller who is both creative and compelling.
Excellent research abilities.
A thinker with a plan.
Excellent public speaking abilities.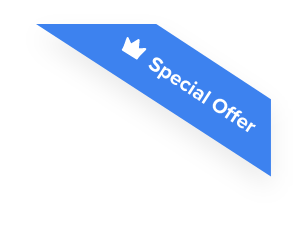 Joshua F.
Redline Electric & Solar

"The best recruiting platform on the market! VIVAHR allowed us to create a dashboard and applicant experience like no other!!"
Get more applicants from the
Best Job Boards
Post for free to 50+ job boards
Unlimited Job Postings
Unlimited Applicants

Sample Interview Questions For Brand Strategist
Make sure you're on the correct track in your recruiting process by using these example Brand Strategist interview questions. These questions will be used to help you through the rest of the recruiting process. Now is the time to go to work and discover your ideal applicant!
Personal
What talents do you have that you can contribute to our company that no one else has?
How would you contribute to our organization's diversity?
What did you think of our firm when you first saw it?
Human Resources
What are your strategies for dealing with criticism?
What is the most impactful piece of criticism you've ever heard, and how has it impacted your career?
Do you think your grades or performance reviews appropriately represent your marketing skills?
Management
When deciding on a school or former career, what information and approaches did you use?
Share a project that demonstrates your analytical abilities.
In a marketing context, do you feel analytical or creative thinking is more advantageous, and why?
Technical Skills and Knowledge
What was the most effective advertisement you've seen in the last several months, and what intrigued you about it?
As a Brand Strategist what KPIs are most essential to you?
Describe the appearance of a well-marketed product to you.
What are the Educational Requirements For a Brand Strategist?
A bachelor's degree in business, journalism, marketing, or a similar profession is strongly recommended for success as a Brand Manager. Individuals having a master's degree in business may be preferred by some businesses or clientele (MBA).
Brand Strategist and Brand Manager. Candidates can take seminars or certification courses given by various universities and institutions to increase their expertise and stay current with developing marketing strategies.
How Much To Pay a Brand Strategist When Hiring
Brand Strategists usually earn from $21,500 to $115,500 per year, and their median annual salary is around $64,970. The hourly wages range from $11 to $56, and the median hourly pay is $31.
Frequently asked questions about Brand Strategist
What makes a Brand Strategist different from a Marketing Manager?
The main distinction between a Brand Strategist and a Marketing Manager is that Brand Strategists are usually subordinate to Marketing Managers. Despite their seniority, Brand Strategists and Marketing Managers share many of the same tasks.
Examining the breadth of their job is one approach to distinguish between their tasks. Brand Strategists often keep track of product sales and compare the company's goods and operations to its brand identity. Marketing managers, on the other hand, take on a leadership role in addition to their professional obligations.
They hire marketing personnel, organize department meetings, and ensure that the marketing department is aware of the company's marketing objectives.
What are the responsibilities of a Brand Strategist on a daily basis?
A typical day for a Brand Strategist begins with an assessment of the progress of marketing efforts. They also spend time analyzing competition data and company evaluations to determine how the public perceives their firm and its goods in comparison to those of competitors.
They attend meetings with corporate leaders and marketing department members throughout the day to discover the best methods to portray their firm moving ahead. Any spare time throughout the day is used by a Brand Strategist to come up with new commercials, content ideas, and other innovative methods to reinforce the company's brand identity.
What qualities to look for in a Brand Strategist?
Someone who is passionate about your company, its goods, and services is an excellent Brand Strategist. They put their enthusiasm to work to improve a company's brand image and goodwill.
A competent Brand Strategist should also have a creative attitude that allows them to see your brand from the perspective of your customers. This enables them to offer beneficial suggestions for your marketing, advertising, and sales strategies.
A skilled Brand Strategist should be able to see any flaws in their concepts and make necessary revisions. They will be able to design a more refined brand strategy for the organization if they can confess that a certain concept or endeavor did not succeed.
What should you look for in a resume for a Brand Strategist?
When analyzing a CV for a Brand Strategist position, be sure to emphasize any relevant qualifications and personality attributes that would make them a good fit for the position.
When someone characterizes themselves as inventive, detail-oriented, and analytical, they are implying that they can come up with fresh ideas and analyze enormous amounts of data.
Similar Job Descriptions as Brand Strategist