Are you looking for a new employee for your company or organization? There are plenty of desirable candidates who would apply for a certain job, but the decision is entirely in your hands as an employer. You need to think carefully about the responsibilities and requirements that are needed for the position, and in this case, we are talking about the Department Manager. This FREE Department Manager Job Description Template will be your faithful and useful aid in the hiring process!
Once you're done examining and customizing this job description template, it will be ready for posting on job boards and sites. Make sure to select the right and suitable candidates that match your criteria. For even easier process flow, we recommend our VIVAHR Software!
What is a Department Manager?
A Department Manager is a person responsible for the productivity, functionality, and supervision of a company division. They work towards strategic department goals, hit targets, and implement strategies. Department Managers are also responsible for recruiting, interviewing, directing, and dismissing staff members. They assist in daily operations, provide training for the new staff, and organize team buildings.
Most importantly, Department Managers ensure the highest level of productivity and quality within the company and ensure a comfortable and appealing working environment.
Related Job Titles for Department Manager
HR Manager
Campaign Manager
Brand Manager
The Top Department Manager Skills
| | |
| --- | --- |
| | |
| | Having great communication is an essential skill for a Department Manager. Effective and accurate communication determines how well the organization or company functions and Department Managers have to communicate well on all levels and with many people throughout the day. |
| | Planning is a fundamental aspect of any manager, and therefore it refers to the Department Manager as well. It shows how well the Department Manager is able to manage activities, schedules, budget, and other actions. |
| | Department Managers are supposed to make various decisions regarding many topics. Proper and thoughtful decisions result in the success of the organization, while bad decisions often lead to failure and poor performance. The ability to make the right decisions demonstrates the Department Manager's success in accomplishing the company's goals. |
| | Amazing leadership skills represent the Department Managers' ability to take responsibility for themselves and others they work with. They should be confident, determined, and optimistic about their plans and strategies, and assure others that they can be trusted and worthy of being the leader. |
| | The company works way better if all departments and employees work as a team and towards the same goal. Department Managers are primarily responsible for the functionality of departments, but they also have to cooperate and share opinions and ideas with their superiors, as well as with subordinates. |
Department Manager Job Description Template (Free)
We are seeking an experienced and confident Department Manager who will be ruling and managing our department division in the company. Our new Department Manager will be responsible for maintaining functionality and productivity within the departments and ensuring a comfortable and pleasant working environment. Other responsibilities include hiring and dismissing the staff, managing budget and forecast budget requirements, and monitoring and evaluating the staff performance.
The main goal for a Department Manager is to hit targets, goals, and adhere to company and industry regulations. You will conduct training for new employees and seminars for skills improvement. In order to be successful in this role, you are required to have excellent communication, time management, and leadership skills. In the end, decision-making, cooperation, and the ability to build trusting and strong relationships with employees are necessary.
Department Manager Duties & Responsibilities:
Interview, recruit, and direct new staff members
Dismiss staff members
Manage and schedule department budget
Forecast budget requirements
Determine and implement short-term and long-term department strategies
Assist with the execution of daily operations
Conduct training sessions for new staff members
Organize team buildings and seminars for skills improvement
Monitor and evaluate staff performance
Ensure the highest level of functionality and productivity within departments
Ensure that company's targets, intentions, and objectives are met
Adhere to company and industry regulations
Department Manager Requirements:
Bachelor's degree in finance, accounting, management, or relevant field
Solid knowledge of management theory and practical application in the workplace
Understanding of business goals and vision
Strong communication skills
Determination, motivation, and confidence in the workplace
Ability to work in a team as a leader
Decision-making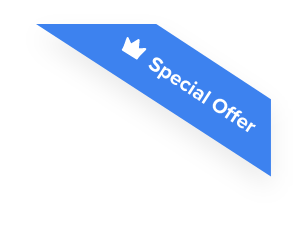 Joshua F.
Redline Electric & Solar

"The best recruiting platform on the market! VIVAHR allowed us to create a dashboard and applicant experience like no other!!"
Get more applicants from the
Best Job Boards
Post for free to 50+ job boards
Unlimited Job Postings
Unlimited Applicants

Sample Interview Questions For Department Manager
Once you gather up all the received applications, you can use these sample interview questions for Department Manager. The following interview questions can help you narrow down your choices and pick the most suitable candidate for the job.
Personal
Could you tell us something more about yourself?
What motivates you in general?
Are there any hobbies or activities that you have outside of work?
Human Resources
Why are you attracted to this position?
Could you briefly describe your previous working experience?
Do you have any concerns or questions regarding the position of Department Manager in this company?
Management
How did you manage challenges in your previous workplace?
How do you prioritize your work and duties during the day?
You will have a number of employees working below you. How do you plan on motivating them?
Technical Skills and Knowledge
How would you manage the missed or delayed deadline or plan?
What are the three top skills that every Department Manager should possess?
How would you approach resolving a disagreement with a coworker?
What are the Educational Requirements For a Department Manager?
Educational requirements for Department Managers usually include a high school diploma or GED. However, some candidates obtain a Bachelor's degree in administration, finance, management, or similar field.
However, the most important thing for this position is motivation and the ability to lead and direct staff members. Skills required for this job are acquired over time and through various working experiences.
How Much To Pay a Department Manager When Hiring
Department Managers typically earn between $24,000 and $82,500 annually. The median annual salary is around $50,919. The hourly wages go from $12 and $40. The median hourly pay for a Department Manager is $24.
Frequently asked questions about Department Manager
Who do Department Managers report to?
Department Managers typically have a small group of employees that work below them, but the people they report to are senior managers, directors, vice presidents, or owners.
What are other names for a Department Manager?
A Department Manager is also known as a division manager or section manager.
How much does a Department Manager earn per year?
A Department Manager usually earns between $24,000 and $95,500 annually.
How long does it take for a person to become a Department Manager?
Department Managers are required to have at least 4-5 years of experience in the related field in order to be successful in the role of a Department Manager.
Similar Job Descriptions as Department Manager