Just when you thought finding a perfect employee is an exhausting venture, we are here to change your mind. Our job is to assist you in your hiring process and provide you with useful resources. As a result, take a look at this FREE Program Manager Job Description Template that contains plenty of information you and your candidates will surely find helpful.
Don't forget that this template is completely customizable, which means it can be easily changed and adjusted according to any specific requirements or criteria.
Our VIVAHR Software is another source that you don't want to miss! Check it out and discover numerous features that will make your everyday business life much more enjoyable and easier.
What is a Program Manager?
Program Managers work in various companies and organizations where they are in charge of coordinating multiple projects across departments.
They are responsible for the achievement of large organizational goals and missions. They don't directly coordinate each project, but they ensure the proper execution of them instead.
Also, they collaborate with the management team to develop and improve strategies, manage budgets, and produce and maintain accurate program reports.
Related Job Titles for Program Manager
Project Manager
Project Coordinator
Director of Operations
The Top Program Manager Skills
| | |
| --- | --- |
| | |
| | Being a good leader, especially in program and project management roles, means understanding the company's vision, mission, and goals, and leading employees toward achieving them. Great leadership skills help Program Managers monitor and coordinate tasks effectively, motivate and encourage other people and create an atmosphere of trust and understanding. |
| | A great organization is an essential skill for Program Managers. They need to learn how to prioritize their work, coordinate multiple projects, and programs, document everything, and ensure every process runs smoothly. They are not just responsible for their own time, but their employees' time is in their hands as well. |
| | Program Managers work and communicate with many different people throughout the day, from team members and clients to stakeholders and directors. No matter who they talk to, they need to make sure their ideas, goals, and vision are correctly conveyed and understood. |
| | Program Managers must be open to sudden adjustments to projects. They should flexibly respond to changes and adapt to new situations. Adaptable Program Managers are also more successful when it comes to adjusting to new industry trends, equipment, technology, etc. |
| | It is inevitable that issues or conflicts may occur in any company or organization. Since Program Managers are in touch with practically everybody and everything in the workplace, they need to develop a strong ability to quickly provide effective solutions to any issue. |
Program Manager Job Description Template (Free)
We are looking for an experienced and dedicated Program Manager to coordinate projects across our company. In this role, you will be responsible for organizing and monitoring programs and activities in the company and developing strategies that will support the overall direction of the company. Additionally, you will establish long-term goals and ensure they are achieved, as well as handle budgets and timelines.
The most important thing in this job is to ensure every project and activity runs smoothly and efficiently, and business relationships with our clients and stakeholders are nurtured. In order to succeed in this position, our ideal candidate should be someone well-organized, with great leadership, communication, and problem-solving skills. The ability to adapt to sudden changes and work under pressure in a fast-paced environment is also crucial.
Program Manager Duties & Responsibilities
Organize and coordinate various programs and activities in the company across departments
Develop new programs and strategies that will support the overall strategic direction of the company
Establish and manage long-term goals
Develop evaluation methods to check program strengths and areas of improvement
Ensure effective performance in terms of customer satisfaction, safety, quality, etc
Develop and implement performance changes to ensure project goals are achieved
Produce and maintain accurate program reports
Report to executives and directors
Predict and analyze program risks
Develop and handle timelines and budgets
Meet with clients and stakeholders and maintain trusting business relationships
Collaborate with the marketing team to develop and improve strategies
Expand program offerings and maintain the quality of existing ones
Manage staff and resources for the program
Program Manager Requirements
Bachelor's or Master's degree in business, business administration, management, or similar
Previous working experience as a Program Manager or other managerial position
Strong knowledge of change management principles and performance evaluation processes
Teamwork and leadership skills
Communication and problem-solving skills
Organization and time management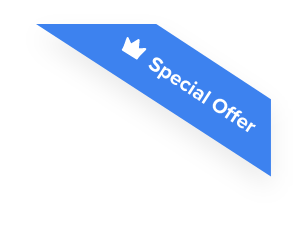 Joshua F.
Redline Electric & Solar

"The best recruiting platform on the market! VIVAHR allowed us to create a dashboard and applicant experience like no other!!"
Get more applicants from the
Best Job Boards
Post for free to 50+ job boards
Unlimited Job Postings
Unlimited Applicants

Sample Interview Questions For Program Manager
Once you gather up all the received applications, you can use these sample interview questions for Program Manager. These questions can help you narrow down your selections and choose the most qualified candidate for the position.
Personal 
Why did you decide to become a Program Manager?
Tell us more about your educational background.
Why are you leaving your current company?
Human Resources
What do you plan to accomplish in the next 10 years in this position?
If hired, what is the first thing you would do when you come to work?
Do you consider yourself a good leader?
Management
How would you explain the difference between program management and project management?
Could you explain to us your organizational methods?
If a company decides to change the project or goal, how do you adapt to the newly formed situation?
Technical Skills and Knowledge
How do you prioritize work when monitoring multiple projects?
What is the most challenging project you worked on and how did you manage it?
How do you ensure the project is complete and successful?
What are the Educational Requirements For a Program Manager?
The required educational requirement for Program Managers is Bachelor's or Master's degree in business, business administration, management, or a related field.
Educational requirements may vary depending on the type of industry or the company they work in.
Candidates who apply for this position are also required to have at least a few years of experience in the project management environment, such as Project Managers or similar.
How Much To Pay a Program Manager When Hiring
Program Managers typically earn between $25,000 and $145,500 per year. Their median annual salary is around $89,504.
The hourly wages range from $13 to $70, and the median hourly pay is around $43.
Frequently asked questions about Program Manager
What is a typical working environment for Program Managers?
Program Managers usually work in an office environment, where they develop program strategies and manage budgets and policies.
They regularly visit other departments and project teams to ensure progress, efficiency, and proper performance.
How much do Program Managers earn annually?
Program Managers earn between $25,000 and $145,000 per year.
What are the typical educational requirements for Program Managers?
Program Managers are required to obtain a Bachelor's or Master's degree in business, business administration, management, marketing, or similar field.
What is the basic role of a Program Manager?
Program Managers are coordinators in the company or organization who monitor multiple projects and ensure the company's goals and missions are met.
Similar Job Descriptions as Program Manager