Public Relations Manager Job Description Template 
In the media and communications field finding the right PR can be a problem. We are here to help! This FREE Public Relations Manager Job Description Template can assist you in locating a business-oriented Public Relations Manager. We are providing you with a template that you can immediately post utilizing VIVAHR software. The hiring process can be easy for everyone. For the position and your company, try providing unique criteria, awards, and incentives.
What is a Public Relations Manager?
Public relations managers are in charge of creating and implementing a company's public relations and media strategy, as well as growing the company's reputation and guaranteeing effective media coverage. Public relations professionals operate in a variety of industries, including finance, fashion, education, and nonprofits.
Related Job Titles for Public Relations Manager
Marketing coordinator
Copywriter
Fundraiser
The Top Public Relations Manager Skills
| | |
| --- | --- |
| | |
| | Your reputation is crucial in public relations. In your professional life, being straightforward, honest, and true to your basic principles will not only help you sleep better at night, but will also improve your network and the quality of your job. When representing a client and their brand, alternative facts, spin, and mistruths will detract from your hard work. Stick to the truth if you want to establish a name for yourself in the PR field. |
| Relationship-Building Skills | The capacity to create a professional network is more than a soft talent; it is a necessary skill for success in PR. Your ability to develop relationships while expressing your confidence and charm will complement your oral and written communication abilities, allowing you to be an excellent public relations professional. |
| | For a successful and long career in PR, accuracy in your work is critical. A PR professional's ability to express their customers' stories through the fast-paced and ever-changing media necessitates accuracy and meticulous attention to detail. When evaluating and editing written material for customers, it's critical to offer a faultless edit, since even little errors can make the difference between a campaign's success and failure. |
| | The media environment is always shifting. People are consuming information through smartphones and social media in greater numbers than ever before, and clickbait reporting has become commonplace. As a public relations professional, you must be adaptable to these changes. |
| | It is necessary to have excellent oral presentation and communication abilities. You'll be enthusiastically outlining and explaining your creative ideas to your clients, media buyers, and journalists, who demand a professional and informative delivery of information. Getting presentation practice is essential. |
Public Relations Manager Job Description Template (Free)
Do you want to be a part of our thriving group? If the answer is YES then keep on reading! We're searching for a strategic public relations manager who can plan campaigns to build and maintain a client's public image. Public relations managers are also in charge of establishing campaign goals in collaboration with clients, social media teams, and marketing departments.
To be a good public relations manager, you must stay current with industry trends and have strong communication skills. During tense times, a skilled public relations manager maintains cool and has precise planning abilities.
Public Relations Manager Duties & Responsibilities:
Developing, planning, and implementing public relations strategies.
Managing media, individual, and other organization inquiries.
Press release research, authoring, and distribution to selected media.
Developing public relations tactics and campaigns.
Organizing press conferences, exhibits, open days, and press tours, among other things.
Using social media sites like Twitter and Facebook to manage and share material with people.
Managing the public relations component of a possible crisis.
Creating and managing brochures, handouts, direct mail flyers, promotional films, pictures, etc.
Examining the media's coverage.
Public Relations Manager Requirements:
A bachelor's or master's degree in public relations, management, business, marketing, or a similar discipline is necessary, as well as three years of experience in public relations, marketing, event planning, or a related industry.
Interpersonal abilities.
Excellent oral and written communication skills.
Creative writing.
Multitasking skills and the ability to function well under duress.
Superior time management abilities.
Dedicated to problem-solving.
Analysis skills.
Playing solo and within a group.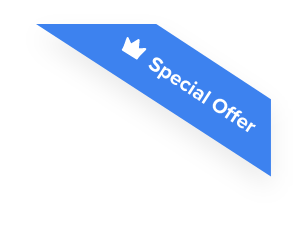 Joshua F.
Redline Electric & Solar

"The best recruiting platform on the market! VIVAHR allowed us to create a dashboard and applicant experience like no other!!"
Get more applicants from the
Best Job Boards
Post for free to 50+ job boards
Unlimited Job Postings
Unlimited Applicants

Sample Interview Questions For Public Relations Manager
After collecting all the applications, you can use these sample interview questions for Public Relations Manager. The questions we prepared will help you to narrow your choice and choose the best fit for the job.
Personal 
What makes you want to work for us?
What motivates you?
What is your previous experience?
How would you describe yourself?
Human Resources
What would you do in the event of… (e.g. a product recall, business fraud, or a scandal)?
Why do you want to be PR manager in our company?
Do you have some big achievements within the public relations field?
Management
Give an example of a time when you had to simplify complicated material.
What do you do when your priorities shift frequently?
Describe a situation when a press release, bylined article, case study, or another type of communication was misconstrued by the intended audience. How did you manage the situation?
Technical Skills and Knowledge
What abilities have you developed that would enable you to effectively communicate a client's message? Give three instances of these talents from your previous job experiences.
What are your time management techniques?
Do you have experience in a verbal presentation?
What are the Educational Requirements For a Public Relations Manager?
A bachelor's or master's degree in public relations, advertising, communications, or a similar discipline is required to work as a public relations (PR) manager. Marketing, public speaking, and people skills are required for this position.
How Much To Pay a Public Relations Manager When Hiring
PR managers often earn from $86,185 to $145,052 per year. Their median annual salary is $113,058. The hourly wages go from $44 to $75, and their median hourly pay is $58.

Frequently asked questions about Public Relations Manager
Are public relations more than just a means of disseminating information? 
Yes! While press releases are a crucial part of a public relations effort, sending them out without a plan in place may prevent your message from reaching the correct media outlets and, as a result, your target audiences. Implementing a successful communications strategy is a planned and complete process that is critical for your business to achieve quantifiable outcomes.
How do I know whether my public relations activities are effective, and how do I track results? 
It takes time to establish and strengthen a favorable reputation, so don't expect it to happen immediately. And, because each client's definition of success is different, It's essential to customize outcome measurement appropriately. Try to deliver monthly, quarterly, or yearly analytics reports to retainer clients, depending on their preferences, and quantify measurables such as total mentions, potential reach, PR value, the share of sentiment, coverage by media type, and coverage by location, among others. Also, use Google Analytics to track the relationship between earned media outcomes and online traffic, as well as Moz to track hashtags.
What's the difference between marketing and public relations? 
A balanced plan of communication should consist of PR and marketing. While marketing is concerned with the paid promotion and sale of goods and services, public relations are treated with the management of one's reputation through favorable earned media coverage in both conventional and digital news channels.
Why do businesses require PR? 
Public relations may help any business generate a great reputation, engage with its communities, and reach its target consumers.
Similar Job Descriptions as Public Relations Manager