An effective and comprehensive job description template is the number one thing you need to have as an employer if you are looking for a new worker, whatever the position is. So, check out this FREE Talent Acquisition Manager Job Description Template. It will attract candidates interested in the position and also help you choose the most suitable and relevant one.
Furthermore, you have the freedom to customize and change this template according to the specific needs and requirements of your company or organization. By using our VIVAHR Software you complete your hiring process by posting your job opportunity on more than 50 job boards! Read on and make the right choice!
What is a Talent Acquisition Manager?
Talent Acquisition Manager, or TA Manager, is responsible for planning, managing, developing, and executing talent acquisition recruitment processes and strategies in a company. The primary job of a TA Manager is to recognize, find, and recruit talented candidates who will be able to contribute to the company's vision.
They also perform a number of other administrative and analytical tasks, conduct selection processes (interviews, meetings, screen calls…), review candidates' applications and CVs and maintain the overall positive and encouraging atmosphere among the new applicants.
Related Job Titles for Talent Acquisition Manager
Career Consultant
HR Manager
HR Officer
The Top Talent Acquisition Manager Skills
| | |
| --- | --- |
| | |
| | This skill is primary for any position that requires constant contact with people, therefore it is primary for a TA Manager as well. TA Managers should be able to communicate effectively through both verbal and written manner in order to detect the target talent audience in person and via social media. |
| | TA Managers need to be great active listeners. Face-to-face interaction is always better than any kind of online communication, and this skill is important because it shows TA Managers' ability to point out the best skills and traits that a potential candidate has during the interview. |
| | Decision-making is another key skill of a successful TA Manager. They should be able to make wise and clever decisions that would benefit their organization or company. Those decisions mostly refer to the selection of the most suitable candidate or any strategy-related topic. |
| | Being data literate in this job is a must. Analytical skills include the ability to research, understand, analyze, and implement a huge amount of data on a daily basis. This is important because it helps TA Managers to apply their findings in new strategies and recruitment processes. |
| | Knowledge of social media is a skill that all TA Managers should master. Not only that they are a great place for reaching out to new and intriguing talented people, but they are also worldwide platforms that allow a variety of opportunities for brand promotion and marketing. |
Talent Acquisition Manager Job Description Template (Free)
We are looking for a self-driven and motivated Talent Acquisition Manager to join our team. As a TA Manager, you will be responsible for planning, developing, managing, and monitoring talent acquisition, hiring processes, and new and effective strategies that align with the company's goal. Moreover, you will find, interview, and recruit talented candidates, specialists, and future leaders. You will conduct selection processes via interviews and meetings.
A successful TA Manager should be aware of the high responsibilities of this position. Therefore, you will be required to work towards long-term HR and overall companys' goals and targets. Our ideal candidate ought to have excellent communication and active listening skills, and the ability to motivate and encourage other people. Other than that, we expect great analytical, tech skills, and a wide knowledge of social media.
Talent Acquisition Manager Duties & Responsibilities:
Plan, develop, manage, and monitor talent acquisition and recruitment processes
Find, contact, and retain talented candidates and specialists
Work out, implement and execute new and efficient TA strategies for the company
Build a powerful Employer Brand
Lead the selection process
Evaluate candidates via interviews and meetings
Recognize the most suitable candidates with a specific set of skills
Determine the needs of current employees
Oversee marketing trends and make sure that the company's strategy always matches the trends
Establish a positive and healthy atmosphere within the employees
Visit and organize career fairs and other events
Talent Acquisition Manager Requirements:
Bachelor's degree in human resources or similar
Previous experience in HR or related field
Knowledge of different recruitment and interviewing techniques
Knowledge of social media and job posting sites
Excellent communication and motivating skills
Decision making and analytical mind
Team player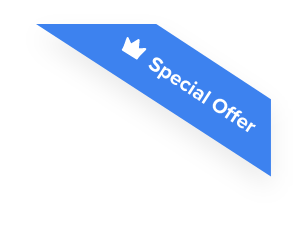 Joshua F.
Redline Electric & Solar

"The best recruiting platform on the market! VIVAHR allowed us to create a dashboard and applicant experience like no other!!"
Get more applicants from the
Best Job Boards
Post for free to 50+ job boards
Unlimited Job Postings
Unlimited Applicants

Sample Interview Questions For Talent Acquisition Manager
Once you gather up all the received applications, you can use these sample interview questions for Talent Acquisition Manager. These can help you narrow down your choices and pick the most suitable applicant for the job.
Personal 
What is your biggest motivation?
What words would you use to describe yourself?
Do you possess any special talent?
Human Resources
What made you choose our company?
What are your salary expectations?
Are there any skills that you would like to work on if you get a job?
Management
What do you imagine a working day looks like in our company?
How do you maintain a positive and productive atmosphere in a workplace?
How long do you need to prepare for an interview?
Technical Skills and Knowledge
Were there any challenges that you had to overcome in the past? How did you do it?
What factors would you consider while interviewing two candidates with very similar qualifications?
In your opinion, what is the best social media for promotional and recruitment purposes?
What are the Educational Requirements For a Talent Acquisition Manager?
Being a successful TA Manager demands a combination of education and experience. Most companies require a Bachelor's degree in human resources, business administration, or marketing a minimum requirement for this position.
Although, some employers prefer candidates with a Master's degree for a position of a TA Specialist. A few years of working experience in a common field is necessary for developing skills and a leadership mind.
How Much To Pay a Talent Acquisition Manager When Hiring
TA Managers usually earn between $28,500 and $117,000 per year. The median annual salary is around $81,109. The approximate hourly wage goes from $14 to $56. The median hourly wage is $39.
Frequently asked questions about Talent Acquisition Manager
What is the difference between recruitment and talent acquisition?
Many people make the mistake of thinking that these two terms mean the same. However, recruitment is the process of hiring a person to fill in an open position in any workplace. On the other hand, talent acquisition deals with an ongoing and thorough strategy of finding specialists, leaders, and talented individuals with a very specific set of skills.
Is talent acquisition a part of HR?
Talent acquisition can be, but it is not necessarily a part of HR. In some cases, talent acquisition can fall under the HR department, and sometimes it is an independent department.
What is the average salary of a TA Manager?
TA Managers typically earn between $28,000 and $127,000 annually.
What qualifications are needed for a TA Manager?
TA Managers should have a Bachelor's degree in human resources, business, marketing, or a similar field. If they wish to upgrade their knowledge, they can obtain a Master's degree and eventually become Talent Acquisition Specialists.
Similar Job Descriptions as Talent Acquisition Manager