Are you looking for a job as a Speech-Language Pathologist? We have a Speech-Language Pathologist Job Description Template that you can use to efficiently and effectively attract applicants. Our applicant tracking system will assist you in customizing the prototype, posting it to appropriate job boards, and managing applicants.
Get your hiring process back on track with the VIVAHR software. This cutting-edge template for online work boards and jobs sites is designed to effortlessly match you up with a qualified candidate, removing any need for headaches or confusion in this time-consuming process.
Hiring has never been easier than it will be once you've downloaded this special project from our company's website! The job board layout of the VIVAR HR software allows employers to find out if applicants are suitable for their positions quickly and easily. Using keywords that can't get lost in translation like salary expectations, skill levels needed hours required, etc., and other pertinent information about what they're looking for so there won't be any miscommunication during interviews that could lead.
What is a Pediatric Speech-Language Pathologist?
Speech-language pathologists, also known as speech therapists, diagnose and provide treatment for children with various communication difficulties, including voice or feeding swallowing. Speech therapy helps people who have disabilities from traumatic experiences that may include brain injuries or stroke-like symptoms to regain the ability to speak clearly through physician-prescribed exercises. Speech pathologists help people who have disabilities or have been through traumatic situations that have left them with problems with their speech, voice, or swallowing.
SLPs frequently work in a variety of settings, with varying responsibilities and client populations. Because there's such a high demand for speech-language pathology services, part-time, full-time, and "as needed" employment opportunities are available, especially in larger cities where only full-time positions are available.
The interdisciplinary team is always a collaborative effort. It can often be made up of many different people from various backgrounds who help to provide the best care for children with special needs in any setting, including schools and hospitals. And because SLPs are so well-versed at what they do, it's no wonder that these professionals might find themselves working side by side!
Related Job Titles for Speech-Language Pathologist
Speech Therapist
Language Specialist
Audiologists
Psychologists
Recreational Therapists
Speech-Language Pathologist Job Description Template (Free)
We're seeking a compassionate, professional Speech Pathologist to deliver excellent treatment to our patients. The speech pathologist will conduct screenings, assess the patient's condition, and devise therapy and treatment plans to assist the patient in acquiring the necessary speech skills. You should be concerned and aware of speech disorders and treatments.
To be a successful speech pathologist, you must be willing to change treatment plans to meet the unique needs of a diverse patient population. You must be compassionate, flexible, analytical, and resourceful. As a speech pathologist, you will be the one to evaluate and diagnose various communication disorders in your patients. You are expected to take care of them as if they were family members – doing so with kindness, consideration, insightfulness, and understanding of their needs. You will help patients with speech and language development, swallowing disorders, voice problems, or hearing loss. As a Speech Pathologist, you may be evaluating the patient's symptoms for treatment purposes before recommending different therapy methods to improve communication skills. This speech pathologist job description sample may be used to create a distinctive, search-engine-friendly job ad.
Speech-Language Pathologist Duties & Responsibilities:
Communication with families, other team members, and other professionals
Collaboration with medical professionals, teachers, and other care providers
Researching assessment and treatment options
Developing treatment plans
Testing the effectiveness of your intervention
Documenting your progress with each patient
Teaching others how to improve their speech and language skills
Determine the type and severity of a patient's speech, language, and swallowing disorders
Update the patient's medical history and record progress to aid in future treatment
Recommend the appropriate treatment plan for the patient
Use various methods to treat communication disorders, such as auditory training, fluency training, augmentative communication, etc.
Assist with swallowing disorders by recommending exercises, special diets, or medication
Speech-Language Pathologist Requirements:
Certification from the American Speech-Language-Hearing Association (ASHA)
Bachelors, Masters, or Doctorate in Communication Sciences and Disorders
Experience working with children — they are the most challenging population to work with
Experience with Autism Spectrum Disorder preferred
Experience with fluency disorders preferred
Passion and patience for working with children or teens who have little motivation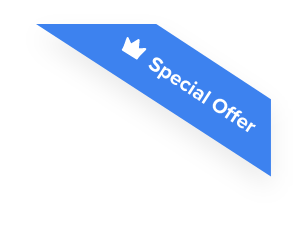 Joshua F.
Redline Electric & Solar

"The best recruiting platform on the market! VIVAHR allowed us to create a dashboard and applicant experience like no other!!"
Get more applicants from the
Best Job Boards
Post for free to 50+ job boards
Unlimited Job Postings
Unlimited Applicants

Sample Interview Questions For Speech-Language Pathologist
Describe the most challenging case you've ever encountered. What was the condition you were treating, and how did you go about treating it?
Give an example of a time when you successfully resolved a conflict with a patient's family member, doctor, or educator?
How do you motivate your patients who are struggling to stay motivated? Justify your position.
Explain how you assess a patient's condition and devise a treatment strategy.
What are some of the common speech disorders' causes and treatments?
What are the Educational Requirements For a Speech-Language Pathologist?
Speech-language pathologists have a master's degree, are licensed by the state, and are frequently nationally certified by the American Speech-Language-Hearing Association. Although state licensing requirements differ slightly, all licensing boards require SLP professionals to complete pre-licensure professional experience requirements and hold a post-degree bachelor's in speech-language pathology.
How Much To Pay a Speech-Language Pathologist When Hiring
According to the U.S. Bureau of Labor Statistics, a Speech-Language Pathologist's salary range is between $48,690 to $120,060. Salary ranges vary greatly based on the city and several other significant aspects such as education, certifications, extra talents, and the number of years you've worked in your field.
Similar Job Descriptions as Speech-Language Pathologist