We created a solution to make recruiting easier because it may be difficult at times, especially when seeking a Behavior Therapist. Isn't there always something you wish you could tweak or approach recruiters in a different way to obtain better results? When the recruiting process becomes a handful we offer you this FREE Behavior Therapist Job Description Template.
We suggest using VIVAHR software for the best results in order to have the most successful results. We make the hiring process easy for everyone!
What is a Behavior Therapist?
Behavior therapists deal with persons suffering from a range of diseases, such as depression or anorexia, to help them change the behaviors that are causing or contributing to their problems. In group or one-on-one therapy situations, they deal with adults or children.
Behavior therapists might work as independent contractors or at hospitals, clinics, rehabilitation institutions, and community health centers. These experts examine patients, use great listening skills and empathy, and treat them using in-office and at-home activities, role-playing, writing assignments, and other types of therapy. Behavioral therapists might work either full-time or part-time.
Related Job Titles for Behavior Therapist
Behavior Technician
Case Manager
Behavior Supervisor
The Top Behavior Therapist Skills
| | |
| --- | --- |
| | |
| | Behavioral therapists must demonstrate all of the fundamental parts of counseling, from listening to interpretive abilities, in order to thrive in this field and favorably affect their clients' lives. |
| | From communicating with clients, their families, and other mental health experts to keeping precise notes and generating extensive reports, behavioral therapists must have great verbal and written communication skills. |
| | After being assigned a case, a behavioral therapist analyzes the client and implements treatment regimens with little to no oversight. |
| | A behavioral therapist's capacity to deal with families, other counselors, social workers, healthcare experts, and others is crucial to their success in this area. |
| | To assist clients to open up about their experiences, feelings, and behaviors, as well as accepting their behavioral therapist's counsel and support, good interpersonal skills are required. |
Behavior Therapist Job Description Template (Free)
We're searching for an experienced behavior therapist to assist people to overcome phobias, addictions, and traumas, as well as address harmful and debilitating habits. Helping patients understand their behaviors, teaching them how to adjust their responses to unpleasant events, and guiding them in building healthy coping strategies are all tasks of the behavior therapist. To assist patients in changing their cognitive habits, you should be able to develop tailored activities and homework assignments.
When treating patients, you need to show compassion, tolerance, and understanding to be successful as a behavior therapist. Finally, a great behavior therapist should be able to communicate effectively with patients in order to build trust and appropriately measure their development.
Behavior Therapist Duties & Responsibilities:
Assisting patients in adopting better thought and behavior habits.
Examining patients' behavioral patterns to identify mental health issues.
Creating appropriate treatment plans based on the diagnosis of patients.
Adapting treatment plans as needed.
Recommending activities and exercises to assist patients to get the skills and processes they need to manage their conditions or overcome phobias and addictions.
Keeping meticulous notes on each patient's therapy and observation.
Collaborating with patients' families to gain input on treatment plans that have been implemented and the development of patients.
Teaching parents and instructors of younger patients how to use play to promote communication.
Behavior Therapist Requirements:
A master's degree in psychology, behavioral science, or a similar discipline is required.
To perform behavior therapy, you must have a state license.
Extensive experience in the field of behavior treatment.
Knowledge of behavior treatment models in depth.
Ability to work well with others.
Problem-solving abilities are exceptional.
Counseling and professional talents are second to none.
Communication abilities that work.
Patient and compassionate.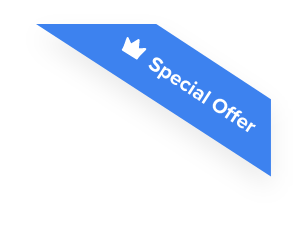 Joshua F.
Redline Electric & Solar

"The best recruiting platform on the market! VIVAHR allowed us to create a dashboard and applicant experience like no other!!"
Get more applicants from the
Best Job Boards
Post for free to 50+ job boards
Unlimited Job Postings
Unlimited Applicants

Sample Interview Questions For Behavior Therapist
After collecting all received applications, you can use these sample interview questions for Behavior Therapist to narrow your candidate choices for the position.
Personal 
Why do you wish to work as a behavior therapist?
How would you describe yourself in one word?
What is it about this work that drives you the most?
Human Resources
How would you acquire the trust of your patients?
How essential is the correct environment in this job, in your opinion, and what does it mean to you?
What do you think the most difficult component of this work is?
Management
With your treatment, you won't be able to help every client.
 What strategies do you have in place to deal with failures and disappointment?
Describe the greatest and worst times you've provided therapy to a client.
Technical Skills and Knowledge
What are some of your favorite therapeutic techniques?
What would you do if a young pupil had significant anxiety every day before coming to school?
What are your go-to therapeutic techniques?
What are the Educational Requirements For a Behavior Therapist?
Many companies prefer behavior therapists with at least a bachelor's degree in psychology or counseling, however, a master's degree in these fields or social work may be necessary for some circumstances.
Internships affiliated with postsecondary education can provide hands-on experience. Though licensing standards for individuals who do not work in private practice vary by state, all behavioral therapists who work in private practice are required by law to be licensed and to meet the required continuing education requirements to keep their license. A Licensed Professional Counselor (LPC) credential may be required for some workplaces.
How Much To Pay a Behavior Therapist When Hiring
Behavior therapists often earn from $43,497 to 64,898, and their median annual wage is $53,657. The hourly pays go from $21 to $31, with a median hourly salary of $26.

Frequently asked questions about Behavior Therapist
What training is required for a behavior therapist?
In a counseling practice, there are many different types of clients. As a result, you will go through a period of training that is particularly designed to acquaint you with clients.
A new behavior therapist's on-the-job training will also entail learning everything there is to know about the clinic or hospital. This might encompass the institution's culture, ideals, and practical day-to-day administration. You'll learn how to organize patient files, use the appointment system, and set up meetings.
What is a behavior therapist's work environment?
Behavior therapists operate in a private office setting, and their work environment includes the following elements:
For each therapy session, you'll spend roughly an hour on a chair.
Sitting at a desk, writing client records and notes while utilizing computers, printers, or phones.
As needed, communicate with other members of the treatment team.
facilitating communication between client-related parties and other therapists participating in the client's treatment.
What are the main responsibilities of a behavior therapist?
Children and their families are invited to a meeting.
Creating personalized treatment programs.
Follow-up with patients on a regular basis.
Maintaining effective communication with patients and family members throughout the treatment process.
In which facilities does a behavior therapist provide support and help?
In their own private practice.
Hospitals.
Colleges and universities.
Prisons.
Centers for social services.
Similar Job Descriptions as Behavior Therapist