Physical Therapy Aide Job Description Template 
Writing a good job description that will attract candidates can be hard and very demanding. This is why we decided to make this process as easy as possible for you. Our Physical Therapy Aide Job Description Template has everything you need, from duties and responsibilities to the skills one needs to be a successful Physical Therapy Aide. We even wrote a free Job Description Template for you.
With our applicant tracking system, you can use this Physical Therapy Aide Job Description Template to attract qualified candidates, hire the employees you see fit, and save a lot of time. Feel free to add whatever duties and other responsibilities you think are necessary for this job description and post them to job posting sites.
What is a Physical Therapy Aide?
A Physical Therapy Aide is also known as a PTA, they provide non-medical assistance to physical therapists who treat patients. Their duties include preparing treatment rooms, cleaning equipment, scheduling appointments, and assisting patients with limited mobility. PTA's can be employed in clinics, care facilities, or hospitals.
When interviewing candidates for this position, keep an eye out for those who have strong organizational skills and are able to perform tasks independently. We even have some recruiting strategies that might help you attract the best candidates. Always avoid candidates who lack interpersonal skills.
Related Job Titles for Physical Therapy Aide
Medical Assistant
Home Health Aide
Healthcare Assistant
The Top Physical Therapy Aide Skills
| | |
| --- | --- |
| | |
| | Because PTA's interact with colleagues and patients on a daily basis it is important they have great communication skills. Being able to listen to the patient's needs and follow instructions from a physical therapist can get you a long way. Sometimes you will also be required to talk to a patient's family and explain treatment plans, you should be able to do this efficiently. |
| | It's good to pay attention to detail, especially when maintaining or updating patient records. You will also be in charge of scheduling appointments, making sure they don't overlap. To keep track of all of this a PTA should be very well-organized and have great time management skills. |
| | Assisting a physical therapist is only part of the job. Sometimes you will be required to do multiple tasks in a short amount of time and help with various patients. You should know how to prioritize your duties and be strong at multitasking. |
| | Physical Therapy Aides spend a lot of hours on their feet, helping to treat one patient after another, along with good dexterity skills comes great physical stamina. Being on your feet should not pose an issue for PTAs. |
| | With communication comes compassion. Knowing a way around people can bring numerous benefits for this kind of work. You should be able to empathize and understand how a patient is feeling, this will help you build trust with them and a strong relationship. Motivating your patients is the key to helping them get better. |
Physical Therapy Aide Job Description Template (Free)
We are looking for someone responsible and compassionate to join our team as a physical therapy aide. In this role, you will be helping out our physical therapist by assisting with patient intake, preparing treatment rooms, and sanitizing equipment for patients. Other duties include maintaining patient records as well as ordering supplies and scheduling appointments.
To be a successful Physical Therapy Aide you must be able to perform basic prescribed treatments as well as notice and report any concerns about patients. A great physical therapy aide will know how to manage time efficiently and have excellent organizational skills. Our ideal candidate is someone with previous experience and a BLS certificate.
Physical Therapy Aide Duties & Responsibilities:
Cleaning and preparing treatment areas and equipment
Assisting patients to stand, walk, sit and transporting them to other locations within the facility in a wheelchair
Documenting and monitoring patients responses to treatment
Updating and maintaining patient files
Sanitizing equipment and treatment rooms
Ordering supplies, scheduling appointments, answering phone calls, and performing other administrative tasks
Performing prescribed treatments that are basic as well as performing intake tasks for patients
Communicating with patients, physical therapy assistants, physical therapists, and other departments
Reporting concerns about patients while observing patience perform their prescribed therapy
Physical Therapy Aide Requirements:
High school diploma or GED
Certification for basic life support (BLS) is preferred
Proficient in MS Office is a plus
Great attention to detail
Compassionate and caring
Excellent communication and interpersonal skills
Superb organizational and time management skills
Ability to multitask and perform difficult tasks that require strength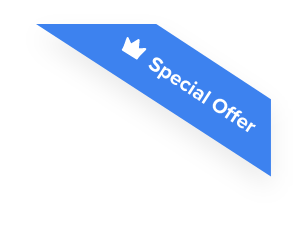 Joshua F.
Redline Electric & Solar

"The best recruiting platform on the market! VIVAHR allowed us to create a dashboard and applicant experience like no other!!"
Get more applicants from the
Best Job Boards
Post for free to 50+ job boards
Unlimited Job Postings
Unlimited Applicants

Sample Interview Questions For Physical Therapy Aide
When you pick out the candidates you would like to interview, feel free to use these sample interview questions for a Physical Therapy Aide, and if you feel like these aren't enough check out our ultimate list of interview questions.
Personal 
Why did you want to become a PTA?
Where do you see yourself in 5 years?
What would you say is your biggest trait?
Human Resources
Are there any challenges in this role you feel that you might not be able to overcome?
How would you handle an issue with a colleague?
Have you ever had any complaints? How did you handle them?
Management
How do you manage to keep treatment areas clean as well as equipment?
How do you manage multiple tasks?
What would you say is the most challenging part about being a PTA?
Technical Skills and Knowledge
Are you proficient in MS Office?
How would you safely move a patient who is wheelchair-based?
What would your response be to a patient's question about their treatment plan?
What are the Educational Requirements For a Physical Therapy Aide?
Being a PTA is an entry-level position, but in order to become a PTA, one must acquire an associate's degree from an accredited program. Most of the things you learn will be from on-the-job training. Having a BLS certificate is always a plus and might help to be one step ahead of other candidates.
How Much To Pay a Physical Therapy Aide When Hiring
Hearing aid specialists can earn between $13 and $19 per hour. Their median annual salary is $32,700, meaning $16 per hour. The wages can depend on where you are employed, level of education, and previous experience.
Frequently asked questions about Physical Therapy Aide
Do you need a certificate to become a PTA?
You don't necessarily need a certificate however, a BLS certificate is always a plus. There are also certification programs for aides, but most employers don't require them. All you need is a high school degree and you will receive on-the-job training.
Is there anything specific a PTA has to wear to work?
PTA's usually wear slacks and shirts, but traditional PTA's wear medical scrubs. Sometimes casual attire is allowed, but this attire has to be comfortable enough for you to perform your duties well.
Does it take a long time to become a PTA?
It can take up to two years if you are interested in getting certified or licensed. For most PTA it takes only a few months with on-the-job training. This training helps you gain skills while already working with patients.
Are there any duties a PTA can perform alone?
Yes, there are duties a physical therapy aide can perform alone such as scheduling appointments, performing basic prescribed treatments, caring for equipment and tools as well as many other duties.
Similar Job Descriptions as Physical Therapy Aide