We devised a method to make recruitment easier, as it may be challenging at times, particularly when looking for a Mental Health Specialist. This FREE Mental Health Specialist Job Description Template may assist you in identifying a suitable and trustworthy person for your company.
To boost your candidate search, try using VIVAHR software. Also, remember to include some other sets of criteria in your job description and make it unique. But, be sure to incorporate all VIVAHR recommendations into your candidate hunt.
What is a Mental Health Specialist?
As experts who assist patients in coping with mental diseases, mental health specialists have a counseling role. They use counseling techniques to help people suffering from depression, anxiety, ADHD, schizophrenia, obsessive-compulsive disorder (OCD), post-traumatic stress disorder (PTSD), and other mental diseases.
They also offer advice to people who are misusing alcohol or drugs. Rehabilitation centers, mental health clinics, hospitals, outpatient facilities, and penal facilities employ mental health experts. In some instances, such as those needing crisis intervention, these specialists work full time. Medical benefits and pensions are available to most mental health professionals.
Related Job Titles for Mental Health Specialist
Clinical or Counseling Psychologist
Clinical Social Worker
Mental Health Counselor
The Top Mental Health Specialist Skills
| | |
| --- | --- |
| | |
| | Mental health professionals' capacity to use a variety of approaches to assist patients in managing diverse mental health conditions is a top focus. |
| | Mental health professionals are frequently needed to have a basic understanding of first aid and CPR. |
| | When conversing with patients and other mental health professionals, as well as when writing progress reports and patient notes, excellent verbal and written communication skills are essential. |
| | Though they operate under the supervision of social workers and mental health directors, mental health experts must be competent to perform counseling and report-writing tasks with little to no supervision. |
| | When dealing with clinic directors, psychologists, psychiatrists, social workers, and other experts, as well as patient families when necessary, mental health practitioners must be willing and open participants. |
Mental Health Specialist Job Description Template (Free)
We are looking for a Mental Health Specialist that is both inventive and resilient to join our healthcare team. In this position, you will conduct individual and group therapy sessions, perform patient evaluations, make diagnoses, collaborate with other healthcare professionals to build treatment plans, and complete patient assessments. When necessary, you will also provide crisis intervention.
To be a successful mental health professional, you must have a thorough grasp of human psychology as well as the various types of therapy used to treat mental illnesses. Compassionate problem solvers who are comfortable cooperating with other mental health professionals are ideal prospects.
Mental Health Specialist Duties & Responsibilities:
Performing evaluations and diagnoses by collecting and evaluating patient data.
Creating and executing treatment programs for a variety of mental diseases, including anxiety, depression, personality, and behavioral disorders, phobias, and post-traumatic stress.
Monitoring patients' progress and treatment regimens are adjusted as needed in collaboration with other healthcare specialists.
Counseling groups and one-on-one sessions.
Retaining meticulous records for all patients under your care.
Communicating with parol officers, social workers, community members, and instructors.
Meeting with family members and caregivers to discuss treatment options and how to best handle the situation
Attending conferences, taking extra courses, and networking with other mental health practitioners.
Following the applicable workplace and health and safety rules.
Mental Health Specialist Requirements:
A bachelor's degree in psychology or a closely related field is required.
It is desirable that you have prior experience working in a mental health setting.
A master's degree in psychology, social work, counseling, or a comparable subject might be helpful.
Certification as a Certified Mental Health Professional (CMHP) or anything similar may be necessary.
A thorough awareness of many forms of treatment, including cognitive-behavioral therapy (CBT), Gestalt therapy, multimodal therapy, and others.
TherapyNotes, ShareNotes, and Procentive are examples of applications that may be useful.
Problem-solving and observational abilities are exceptional.
Resilience and solid judgment are two qualities that may be found in a person.
When necessary, the capacity to work rotating shifts and weekends.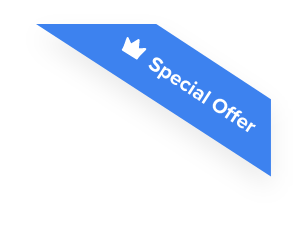 Joshua F.
Redline Electric & Solar

"The best recruiting platform on the market! VIVAHR allowed us to create a dashboard and applicant experience like no other!!"
Get more applicants from the
Best Job Boards
Post for free to 50+ job boards
Unlimited Job Postings
Unlimited Applicants

Sample Interview Questions For Mental Health Specialist
Use these sample interview questions for Mental Health Specialist candidate search. These will help you to choose the best candidate and get to know them better.
Personal 
What is your greatest achievement?
Why did you choose this career?
How would you describe yourself?
Human Resources
How do you work under pressure?
What would you do if a patient refused to take their medicine?
Do you like teamwork?
Management
How significant is teamwork for your time management?
What is the key to good time management?
What would you do if a patient is late for the appointment?
Technical Skills and Knowledge
Do you have any experience working with patients who are suffering from mental illnesses?
What abilities should you possess in order to be effective?
What would you do if you noticed a client's health was deteriorating?
What is DSM and why do people use It?
What are the Educational Requirements For a Mental Health Specialist?
Most companies demand at least a bachelor's degree for mental health specialist positions, however, others may require a master's degree in psychology, counseling, or social work. Clinical internships are common in master's degree programs in these fields when students interact with and counsel real patients under the supervision of certified therapists.
Basic CPR and first aid skills are frequently stated as prerequisites for anyone looking to work as a mental health professional. For people practicing at this level of therapy, there are usually no licensure requirements.
How Much To Pay a Mental Health Specialist When Hiring
Mental health specialists often earn from $17,000 to $50,000 per year, and their median annual salary is around $35,900. The hourly wages range from $8 to $24, and their median hourly pay is $17.
Frequently asked questions about Mental Health Specialist
How to become a Mental Health Specialist?
Obtain a bachelor's degree in an area related to behavioral, social science, or psychology. A master's degree in mental health counseling is a great way to further your career. For certification/licensure requirements, you must have completed graduate and postgraduate internships. To become a licensed counselor, you must pass any needed counseling tests.
What is a typical day for a Mental Health Specialist?
As a general rule, as a mental health counselor, you will assess, diagnose, and meet with your clients in sessions. Meeting with clients, documenting notes, working on treatment plans, contacting insurance for payment, and scheduling future visits might all be part of your typical day.
What is the difference between a Mental Health Specialist and a Psychiatrist?
Both can use psychological therapy to help with mental illness (talking therapies). Psychiatrists, on the other hand, go to medical school and become doctors before pursuing specialized studies in mental health. Psychiatrists recognize the connections between mental and physical illnesses since they are doctors.
What Are the Steps to Becoming a Mental Health Specialist? 
One of the first things to consider if you want to work as a mental health professional is how much schooling you'll need. A bachelor's degree is held by 62.3 percent of mental health experts, according to our research. In terms of higher education, we discovered that master's degrees are held by 20.8 percent of mental health experts. Despite the fact that most mental health experts have a college diploma, it is feasible to become one with just a high school diploma or a GED.
When looking at how to become a mental health professional, picking the correct major is crucial. When we looked into the most frequent majors for mental health specialists, we discovered that they mostly earned bachelor's or master's degrees. Associate's degrees and high school diplomas are two more degrees that we frequently find on resumes for mental health specialists.
Similar Job Descriptions as Mental Health Specialist