The first step toward hiring a qualified speech pathologist is creating an adequate and informative job description to attract suitable applicants. To help you with the process, we created a Speech Pathologist Job Description Template with all the necessary information, from duties and responsibilities to requirements. You can also add your extra demands to the template and customize it to fit your company's needs. In the end, we recommend using VIVAHR software to post the template on various hiring websites and get results as quickly as it gets.
What is a Speech Pathologist?
Speech Pathologists provide education and treatment for children suffering from hearing impairments, speech disorders, or other communication problems.
Speech therapists have an extensive range of responsibilities, including providing care to those with hearing loss to make it easier on them socially and academically. They also work alongside doctors when dealing with patients that suffer brain damage which has left permanent difficulties comprehending language as they grow older.
Related Job Titles for Speech Pathologist
Audiologist
Recreation Therapist
Interpreter
The Top Speech Pathologist Skills
| | |
| --- | --- |
| | |
| | Patient care as a speech therapist is crucial. Giving someone the proper diagnosis and a recovery plan is essential in achieving your patient's goals. These are people you will build long-lasting, trustworthy relationships with if you treat them with empathy and care. |
| | Critical thinking means you understand the importance of creating and adjusting a clean treatment plan for each patient. A treatment plan is a detailed plan containing information about the patient, the diagnosis, and how one would treat it. Sometimes patients can progress slower than planned or faster than planned, and it will be your job to adjust the treatment plan. |
| | Speech pathologists' job is to listen and understand their patients; sometimes, the goals are achieved, so being patient is essential. Paying close attention to detail and giving your patient the right amount of time to progress without feeling pressured is important. |
| | This job requires you to have a lot of sessions in one day. It is your job to organize your day, so your sessions do not overlap. Good time management helps your clients feel more comfortable and creates a stress-free environment for you. |
| | This position is all about communicating, letting someone work on improving themself and their language. Since this job requires you to talk and explain many things to patients, it's necessary to have good verbal and written communication skills. |
Speech Pathologist Job Description Template (Free)
We are looking for someone who is a qualified and experienced speech pathologist to join our team. Our ideal candidate should have excellent verbal and written communication skills, is very patient with patients, and understands the importance of creating a thorough treatment plan. In this position, you will be required to evaluate and diagnose different speech impairments, swallowing disorders and treat them. We are accepting candidates with previous work experience and a master's degree.
Speech Pathologist Duties & Responsibilities:
Determine what treatment should be taken
Carry out and plan a treatment plan for a patient
Work on strengthening the muscles used to swallow with patients of all ages
Counsel patients and their families on how to cope with speech impairments
Educate patients on how to improve their voices
Evaluate different levels of speech impairments and swallowing problems
Help patients build their vocabulary and verbal structure
Work patiently with children and adults
Set goals and carry out those goals for each patient
Speech Pathologist Requirements:
Master's degree
Completed clinical work under the supervision
Licensed in all states
Bachelor's degree in specific programs such as speech disorders, swallowing, and alternative communication methods
Proficiency in verbal and written communication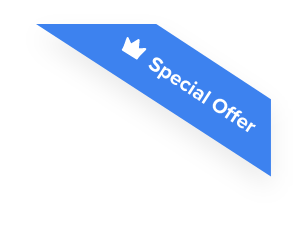 Joshua F.
Redline Electric & Solar

"The best recruiting platform on the market! VIVAHR allowed us to create a dashboard and applicant experience like no other!!"
Get more applicants from the
Best Job Boards
Post for free to 50+ job boards
Unlimited Job Postings
Unlimited Applicants

Sample Interview Questions For Speech Pathologist
After you've gathered all of the submitted applications, try these sample interview questions for a Speech Pathologist. This section will walk you through a number of questions that can help you determine which candidate is best for the position.
Personal
What areas of work interest you most?
Why did you choose to become a speech pathologist?
What is your five-year plan?
Human Resources
How do you work in group therapy?
How would you handle a colleague mistreating a patient?
Management
What types of patients are you most interested in working with?
How do you plan your working days?
How do you construct a treatment plan for a patient?
Technical Skills and Knowledge
What oral-motor programs are you familiar with?
How do you stay organized when creating a large number of patients?
What kind of strategies would you use with a child who stutters?
How would you handle someone who is not a native speaker?
What are the Educational Requirements For a Speech Pathologist?
To become a speech pathologist, one must acquire a master's degree. Specific courses have to be taken to enter the program, and this varies depending on the institution. There are different kinds of graduate programs, from speech development to swallowing disorders. This depends on what interests you the most. Some states also require speech therapists to be licensed. You can receive a license by completing a master's program, passing an exam, or clinical experience that was supervised.
How Much To Pay a Speech Pathologist When Hiring
Based on the job and the experience, the range will vary quite a bit. Speech pathologists can earn between $34.500 and $166.000 annually. The median income for this profession is $98.300 meaning $48 per hour.
Frequently asked questions about Speech Pathologist
Is there a high demand for speech pathologist assistants?
Depending on the state and company. There is usually more than one speech pathologist's support personnel in schools and healthcare locations.
How does one become a certified speech-language pathologist?
First, you must acquire a high school diploma or GED. You don't necessarily need a bachelor's degree, but it would be good to have one accepted into a good master's program. However, you can also take a few required courses to be eligible for a master's degree. All states require a license which you can get through supervising or getting a master's degree.
Can speech pathology assistants replace speech pathologists in some cases?
No, they can only support the clinical services that are provided only by the speech pathologist. They are not qualified to replace them.
Similar Job Descriptions as Speech Pathologist